06 Feb 2023

Ashlynn Newton – Greenbrier (501 Basketball Team 2023)

Ashlynn Newton was drawn to basketball at a young age and has gleaned valuable wisdom from the sport along the way. 

"I have really learned that hard work in and out of practice truly pays off," Newton said. "I also have learned a lot about teamwork and leadership. I really try to enjoy it all in the moment and make as many memories as possible because it ends sooner than you think, but the memories last forever."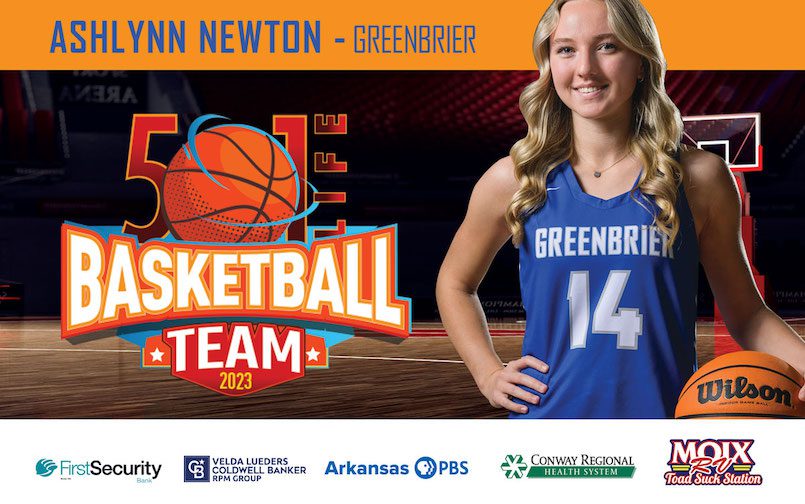 Newton, a senior guard, brings leadership in her role to the Greenbrier Lady Panthers.
"Ashlynn is a really athletic player who can finish well around the rim, and her shot is getting better every day," said Greenbrier Head Coach Payton Edmondson. "Last year, she provided valuable minutes off the bench and was a very good defender and rebounder. This year, we have expected her to provide leadership to a young team and take on major roles both offen-sively and defensively.
"She is very involved in student activities at school. She's a high-achieving student with a 4.0 GPA. She's a good player and an even better person — a great leader for our team."
As Newton completes her senior season, she leaves with precious memories with her Lady Panther teammates.
"The camps our team goes to in the summer always end up being so much fun for everyone," Newton said. "Being able to spend a couple of days with my teammates really creates such good bonds and friendships that can't really be made any other way."