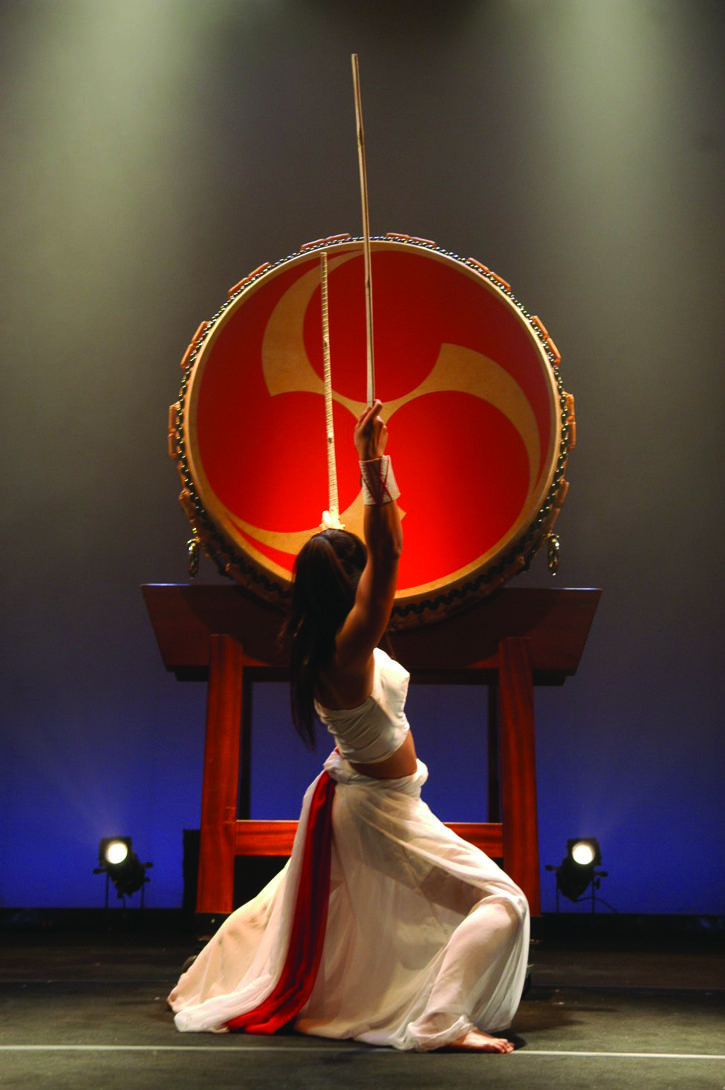 16 Feb 2012

'Art of the Drum' set for UCA Public Appearances

Posted at 7:16 PMh

in

News

The University of Central Arkansas will welcome the Japanese drumming sensation, TAO's Art of the Drum, to the Donald W. Reynolds Performance Hall on Monday, Feb. 27, at 7:30 p.m.

The event is part of UCA Public Appearances' Night Out Series.

"Although there are lots of YouTube and live concert videos of Japanese drumming groups available, there is nothing like experiencing them live," said Jerry Biebesheimer, director of Public Appearances. "We are excited to be bringing TAO to Central Arkansas."


The stars of TAO live and train for years at a compound in the mountains of Japan. Only after intensive study can they reach the highest level of virtuosity, according to tradition. The performers each bring nontraditional flair to the group by drawing on their diverse backgrounds, such as hard rock musician, gymnast, composer and such. They offer a modern, young and vibrant take on a traditional art form.

With more than five million spectators in 17 countries and 400 cities, TAO has created its own genre of music and style. Originally from Aichi, Japan, the group was formed in 1993 with the goal of a world tour after achieving one million ticket sales. Now a decade past its original goal, the group brings its energy and originality to the UCA stage.


Tickets, available at the UCA Ticket Central Box Office, are $30-$40 for adults, $27-$37 for senior citizens, $25-35 for UCA alumni, $28-$33 for UCA faculty and staff and $10 for students.

For tickets, call 501.450.3265 or toll free from anywhere in Arkansas at 1.866.810.0012, Monday–Friday, 10 a.m.–4 p.m. or visit uca.edu/reynolds.


For more information, contact Biebesheimer at 501.450.3682 or [email protected].