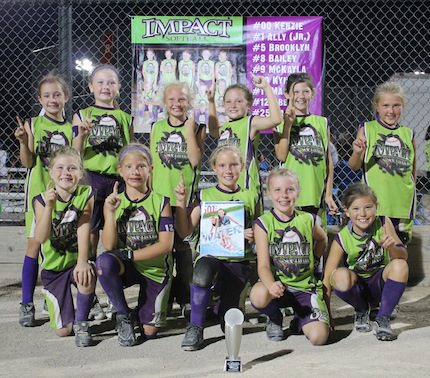 18 Jul 2012

Arkansas teams win top spots in World Series

Three Arkansas softball teams took first, second and third places last weekend in the USSSA 8u World Series in Kansas City.

Impact – a team made up of girls from Mount Vernon, Greenbrier, Rose Bud, Vilonia and Morrilton – went undefeated 7-0 in the tournament and took first place. In addition, Impact won the 8u USSSA state tournament in Conway a couple of weeks ago.


The tournament drew teams from five different states.


Ballistix 03 won second place in the tournament. The team has players from the DeQueen area.


AR Synergy 04 won third place and has players from the Central Arkansas area.