25 Oct 2021

Arkansas PBS to receive Ready To Learn Grant

Posted at 5:58 PMh

in

News

CONWAY — Arkansas PBS has been awarded a $260,000 grant from the Corporation for Public Broadcasting (CPB) and PBS to extend the reach and impact of PBS KIDS early learning resources to local communities. Over the next four years, Arkansas PBS will collaborate with local partners to create a "Learning Neighborhood" that fosters a community-wide culture of learning at home, in the neighborhood, and within local systems and spaces. The program is part of the CPB-PBS Ready To Learn Initiative, funded by the U.S. Department of Education.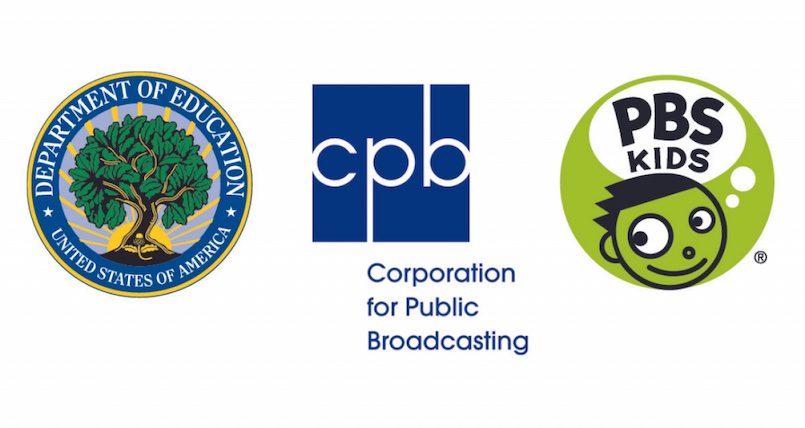 Additional support will be provided through a $200,000 matching grant from the Windgate Foundation. This additional support, spread across four years, will enable Arkansas PBS to create a new education staff position, dedicated to the Ready To Learn Initiative.
"We are deeply grateful to CPB, PBS and the Windgate Foundation for their support of Arkansas PBS's enduring commitment to education," Arkansas PBS CEO Courtney Pledger said. "We know that when community partners work closely together, early learners' chances for success in school truly soar – and we are thrilled to serve Arkansas children, parents and educators through this exceptional initiative."
The 2020-2025 Ready To Learn Initiative is focused on connecting children's media and learning environments to build key skills for success in school and life, including functional literacy, critical thinking and collaboration, as well as showing them career options in age-appropriate ways.
"Local public media stations and their community partners will play an essential role in pioneering this impactful Learning Neighborhood approach by using and curating public media's high-quality children's content as a catalyst for school readiness," Deb Sanchez, CPB's Senior Vice President of Education and Children's Content, said. "By working closely with local organizations, public media can provide engaging learning opportunities – anytime and anywhere – for children and families, especially those living in low-income communities."
"PBS KIDS believes that the world is full of possibilities and so is every child," Sara DeWitt, Senior Vice President and General Manager, Children's Media and Education, PBS, said. "Through their work on the ground and partnerships with local organizations across the country, PBS stations are uniquely positioned to help serve children, parents and caregivers in their communities, ensuring access to invaluable learning resources."
Arkansas PBS is one of 10 public television stations receiving grants in this cohort, along with Georgia Public Broadcasting, Ball State PBS (Muncie, IN), Nine PBS (St. Louis, MO), WXXI (Rochester, NY), PBS39 (Lehigh Valley, PA), Rhode Island PBS, East Tennessee PBS (Knoxville, TN), KERA (Dallas, TX) and KSPS (Spokane, WA). They join 12 stations who began their "Learning Neighborhood" models in October 2020: Alaska Public Media; Austin PBS; Alabama Public Television; Detroit Public TV; Vegas PBS; Kentucky Educational Television; PBS SoCal (Los Angeles, CA); PBS Wisconsin; WNET (New York, NY); Maryland Public Television; WQED (Pittsburgh, PA); and WFSU (Tallahassee, FL). Additional communities will be added in the coming years.
This effort is part of a five-year grant awarded to CPB and PBS through the U.S. Department of Education's Ready To Learn Initiative to develop new multiplatform media and engagement tools that introduce children to career and workforce options and help them build everyday literacy skills. The effort will empower and equip parents, caregivers and communities to support children's learning and growth in these areas through a network of "Learning Neighborhoods," and conduct efficacy research on the newly produced educational resources.