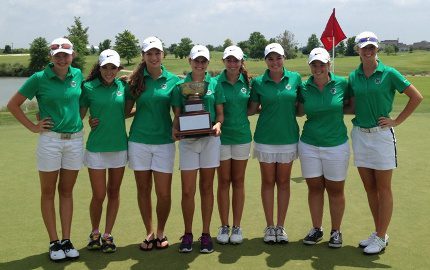 19 Jun 2013

Arkansas Junior Tri-States Team wins

The Arkansas Junior Tri-states team won a two-day, Ryder Cup-style format match.

The final point totals were Arkansas – 10, Louisiana – 9 and Mississippi – 5.


Team members are:
Casey Ott, Conway
Marlena Weatherly, Cabot
Peyton Weaver, Bryant
Taylor Loeb, Maumelle
Hannah Bakalekos, Sherwood
Olivia Loiacano, Jonesboro
Sarah Childress, Jonesboro
Addison Mitchell, Fort Smith


This is the third straight win for Arkansas.


This year's team consisted of seven newcomers to the Tri-states team.