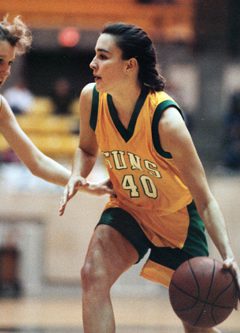 26 Feb

Arkansas Hall of Fame induction Saturday

The Arkansas Sports Hall of Fame will welcome 11 new members during its 56th annual induction banquet Friday, Feb. 28, at the Statehouse Convention Center in Little Rock.


In the regular category, the 2014 class includes David Bazzel, Gary Blair, Ken Duke, Bennie Fuller, Stephanie Strack Mathis and Dennis Winston. The senior category will see Don Campbell, Alvy Early and Ken Stephens inducted. Those being inducted from the posthumous category are Jim Barnes and Harry Vines.

A 1990 graduate of St. Joseph High School, Mathis played basketball for Arkansas Tech University in Russellville where she became a three-time All-American. She helped the team win two NAIA Championships in 1992 and 93 and remains Tech's all-time leader in points scored, field goals and field goal attempts.


Stephens, former athlete and head football coach at the University of Central Arkansas, led the Bears to the NAIA national championship game in 1976 and four Arkansas Intercollegiate Conference titles during his 10-year coaching tenure. He is also the first AIC athlete in any sport to be named All-American two years in a row (track).


For ticket information, call 501.663.4328.