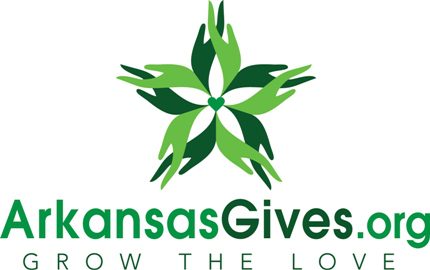 27 Mar

Arkansas Gives Day April 6

Faulkner County donors will have an opportunity to stretch their charitable dollars by making online gifts to 52 local nonprofit organizations through ArkansasGives.org from 8 a.m. to 8 p.m. on Thursday, April 6.


Last year, ArkansasGives provided $4.6 million in one day for more than 600 nonprofits statewide. "Your online donation April 6 will help our nonprofits earn bonus dollars from a $400,000 bonus pool provided by Arkansas Community Foundation plus prizes from First Security Bank and Jane Hunt Meade," said Gloria Cheshier, executive director, Arkansas Community Foundation/Faulkner County. "It's one day, one easy way to give. We are thrilled to have ArkansasGives back again for its final year and hope that our community will show their appreciation for our many nonprofits and give generously to their favorites."


By rallying donors in a variety of ways, Faulkner County nonprofits received $248,864 by participating in Arkansas Gives in 2016. "This year, even more local organizations are participating and we're challenging everyone in Faulkner County to wake up on April 6, get out their credit card, go to ArkansasGives.org and make a donation," Cheshier said. "It's an opportunity to say thank you for the services they provide and a way to help them do more."


During this one-day event, each donation made to an eligible Arkansas nonprofit using this website will be increased by a percentage of the $400,000 pool of additional bonus dollars. In addition, $70,000 in cash prizes will be made to the nonprofit organizations that raise the most money and recruit the most individual donors. The minimum donation amount is $25; there is no maximum amount and donations can be made to as many nonprofits as you wish. The website accepts Visa, MasterCard, Discover and American Express credit cards.


On April 6, the public will be able to give online from smartphones, tablets or personal computers by going to ArkansasGives.org, choosing their favorite organizations and making a credit card donation. In addition to the value of their gift, ArkansasGives donors will help the nonprofits receive a portion of the bonus dollars and help them compete for additional cash prizes.


Everyone is invited to stop by the local watch party from 3 to 6 p.m. Thursday, April 6, at UCA Downtown on Oak Street. Participating nonprofits will have representatives there and everyone will be watching leader boards.


The 52 nonprofits from Faulkner County who are registered to participate are:


• A New Direction 4 Life


• American Cancer Society


• ArkanPaws Animal Rescue Inc


• Arkansas Asset Builders


• Arkansas Preschool Plus


• Arkansas Shakespeare Theatre


• Arkansas SINGLE PARENT SCHOLARSHIP FUND, Inc.


• Bethlehem House


• Blackbird Academy of Arts


• Boys & Girls Club of Faulkner County


• CARTI Foundation


• Child Care Aware of Northcentral Arkansas


• Children's Advocacy Alliance


• Children's Tumor Foundation


• Community Action Program for Central Arkansas


• Community Connections


• Community Service Youth Foundation


• Compass Academy


• Conway Cradle Care


• Conway Downtown Partnership


• Conway EcoFest Inc


• Conway Ministry Center


• Conway Public Schools Foundation, Inc.


• Conway Regional Women's Council


• Conway Symphony Orchestra


• Deliver Hope


• Faulkner County Council on Aging, Inc.


• Faulkner County Day School


• Faulkner County Museum


• Glenhaven Ministries


• HAVEN House


• Hendrix College


• Hope and Compassion Ministries Inc.


• Independent Living Services


• Last Chance Ministries, Inc.


• Literacy Action of Central Arkansas


• Mayflower Youth Sports Association


• Miracle Jones Foundation


• Museum of Veterans and Military History


• Officer Will McGary Memorial Foundation


• Opera In The Rock, Inc.


• Project 3:27 Inc.


• Renewal Ranch


• Service Dogs of Distinction Inc.


• Soaring Wings Ranch


• Soul Food Café Mission


• St. Joseph School


• St. Joseph School Endowment & Charitable Trust


• The City of Hope Outreach


• The Friends of the Conway Animal Shelter Inc.


• The Locals and the Faulkner County Urban Farm Project


• Women's Shelter of Central Arkansas


More information on these organizations is available at ArkansasGives.org.


ArkansasGives is a project of Arkansas Community Foundation, a nonprofit organization promoting smart giving to improve communities. The Community Foundation offers tools to help Arkansans protect, grow and direct their charitable dollars as they learn more about community needs. By making grants and sharing knowledge, the Community Foundation supports charitable programs that work for Arkansas and partners to create new initiatives that address the gaps. Since 1976, the Community Foundation has provided more than $156 million in grants and partnered with thousands of Arkansans to help them improve neighborhoods, towns and the entire state. Contributions to the Community Foundation, its funds and any of its 27 affiliates are fully tax deductible.