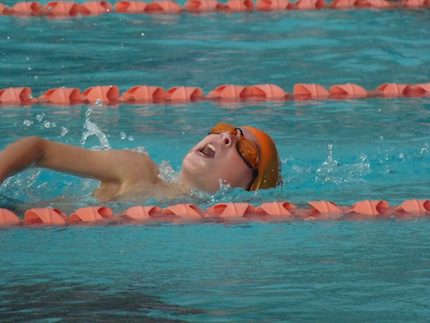 10 Oct 2012

AquaKids place third in invitational

The AquaKids of Arkansas took third place overall in the 49th Annual Bob Courtway Fall Invitational held Oct. 5-6 in Conway.


The girls team took fourth place in the meet with 417 points and the boys finished second with 808.5 points.

Brooklynn Anderson and Samantha West combined for 103 points in the 8 & Under Girls events. Brooklyn earned 67 points with a fifth place finish and Samantha earned 36 points, tying for 11th.


Eight-year-olds Simon Marotte, John Michael Mainord, Sam Caplan and Hunter Newsom combined for 202.5 points for AquaKids in the 8 & Under Boys events. Simon earned 72 points for his third place finish, John Michael earned 50 points for coming in sixth place, Sam earned 43 points for his eighth place finish and Hunter earned 37.5 points for coming in 11th.


Emily Holman, 10, earned 37 points for her team in the 10 & Under Girls events, coming in 11th place. Ethan Marotte, 10, earned 63 points in the 10 & Under Boys events, finishing in sixth place.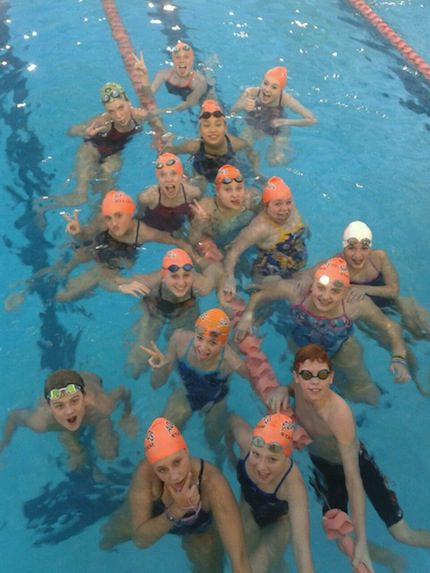 Jocelyn Woo, 17, and Corissa Calico, 17, combined for 142 points in the Girls 11 & Over group. Jocelyn tied for ninth, earning 72 points, while Corissa came in 11th, earning 70 points for the AquaKids team.

Tyler Crosson, AJ Mainord, Aaron Rieth and William Bryden earned 300 points for the AquaKids in the Boys 11 & Over group. Tyler, 17, finished fifth earning 84 points. AJ, 12, came right behind in sixth, earning 77 points. Aaron, 12, and Bryden, 17, finished eighth and ninth, earning 70 and 69 points, respectively.

The AquaKids combined score for the meet was 1,225.5 points. The team was one of only three to score more than 1,000 points in the meet.

The AquaKids developmental and orange teams will be in action on Saturday, Oct. 20, in Cabot.