05 Aug 2019

APRN joins Greenbrier Family Medicine

Posted at 8:29 PMh

in

News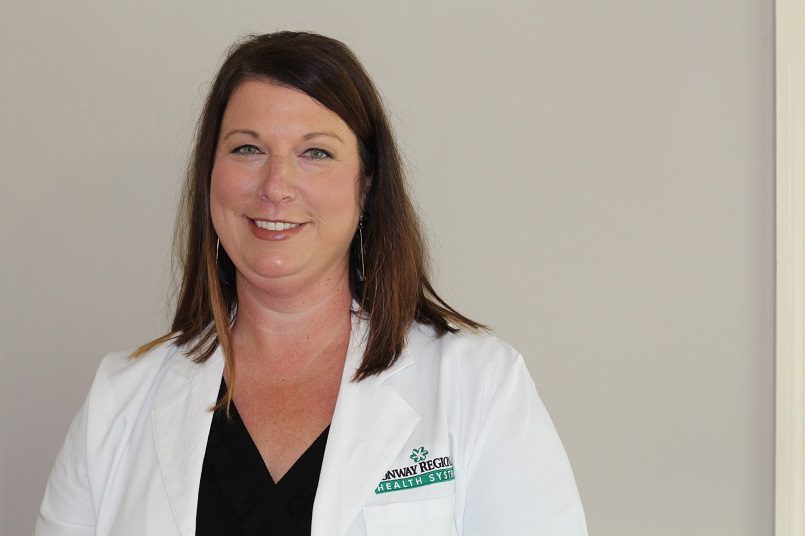 Misty Birdwell, APRN, has joined Greenbrier Family Medicine Clinic.
She is practicing alongside James Fulmer, MD, Kristy Roberts, DO, Jarrod Jerry, APRN and Lauren Blansett, DNP. Birdwell has 15 years of experience as an advanced practice registered nurse.
"We are excited to welcome such an experienced APRN to complement our outstanding providers in Greenbrier," said Rebekah Fincher, chief administrative officer at Conway Regional. "Misty's addition will allow us to continue to serve the Greenbrier community with extended hours during the week."
She holds master's of science and bachelor of science degrees in nursing from the University of Central Arkansas.
A Greenbrier resident since 2007, Birdwell and husband, Randal, have a son who is a student at Greenbrier High School and a daughter who is attending the University of Arkansas at Fayetteville.
Misty will have extended hours at the Greenbrier clinic until 8 p.m. Monday – Friday. 
Greenbrier Family Medicine is part of Conway Regional Health System's Primary Care Network and is located at 110 N. Broadview. For more information, call 501.679.3551.