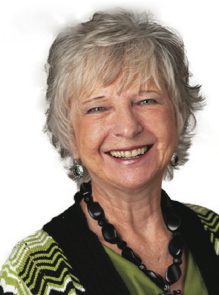 17 Dec 2014

Another year is dawning

Posted at 3:02 PM

in

Faith

by Marilyn Mathis

In January of 1874, the friends of Francis Ridley Havergal received a specially designed New Year's greeting card with the heading, "A Happy New Year! Ever such may it be!" Following this greeting, Miss Havergal included an original poem, a beautiful New Year's prayer. Her poem is now a well-known hymn, "Another Year Is Dawning." It begins:


Another year is dawning, Dear Father, let it be, in working
or in waiting another year with Thee; another year of
progress, another year of praise, another year of proving
Thy presence all the days.


It closes with these two lines:


Another year is dawning, Dear Master, let it be, on earth,
or else in heaven, another year for Thee. Amen.


Beautiful words! Working, waiting, praising, but how do I "prove His presence all the days?" How do I know that He is with me all the days of 2015? I know, because He says, "I will never leave you or forsake you" (Hebrews 13:5).


In the Old Testament, God is Jehovah-Shammah, "The Lord is there." It is the Hebrew name where God promised His presence in the midst of His people. He dwelt among them in a tent, a tabernacle and then in the temple.


In the New Testament, God the Son is Immanuel, "God with us." Speaking of Jesus, John 1:14 says, "The Word became flesh, and dwelt among us." Jesus promised that when He left He would "ask the Father, and He will send you another helper, that He may be with you forever; that is the Spirit of truth . . . He abides with you and will be in you" (John 14:16-17).


He is the "God who is there!" He is there in the operating room watching over your loved one while you sit in the waiting room. He is there in a foreign country with a son, daughter, friend, when you can't be with them. He is there with your child when they go off to school, work, etc. He is there! He is present with you and with those you love when you can't be with them.

Praise Him for the promise of His presence to be with us all the days of this New Year.


Scripture tells us that God is:


Above you — "Know therefore today and take it to your heart, that the LORD, He is God in heaven above" (Deuteronomy 4:39). God is above us to watch over us and protect us. He will "guard your going out and your coming in" (Psalm 121:8).


Underneath you — "The eternal God is a dwelling place, and underneath are the everlasting arms" (Deuteronomy 33:27). He is our support and firm foundation. When life is so hard that you can't take another step, He carries you!


Behind you — " . . . for the LORD will go before you, and the God of Israel will be your rear guard" (Isaiah 52:12). He is your protection. He guards your back.


Before you — "I will go before you and make the rough places smooth" (Isaiah 45:2). He will lead you in the right path and either remove the obstacles or help you to walk over them. He is the Shepherd of the sheep and leads them to green pastures.


At your right hand — "Because He is at my right hand I shall not be shaken" (Psalm 16:8). The right hand is the place of power. He is your Enabler! He is "able to do exceeding abundantly beyond all that we ask or think, according to the power that works within you" (Ephesians 3:20).


Surrounding you — "As the mountains surround Jerusalem, so the LORD surrounds His people" (Psalm 125:2). He is a shield about you. Nothing gets to you except what He sends or allows.


Within you — "And I will put My Spirit within you" (Ezekiel 36:27). "Do you not know that you are a temple of God and that the Spirit of God dwells in you?" (1 Corinthians 3:16).


God is a constant companion. He is with His people! Are you one of His? Is He with you? For God's people, 2015 can be entered with great confidence because He is with us as our Protector, Support, Leader, Enabler, Shield and constant Companion. We are never alone. Praise the Lord!
---
A Conway resident, Marilyn Mathis is a wife, mother, Nana and teaching leader for First Wednesday Lunch Break. Readers can reach her at [email protected].