24 Oct 2022

Annual John H. Johnson Day planned for Nov. 1

Posted at 6:58 PMh

in

News

ARKANSAS CITY — The State of Arkansas will observe the annual John H. Johnson Day Tuesday, Nov. 1, at 604 President Street and Arkansas State Parks Trailhead in Arkansas City. Established by Friends of the John H. Johnson Museum and enacted by legislation during the 92nd Arkansas General Assembly, the memorial holiday honors the life and legacy of Arkansas City's native son.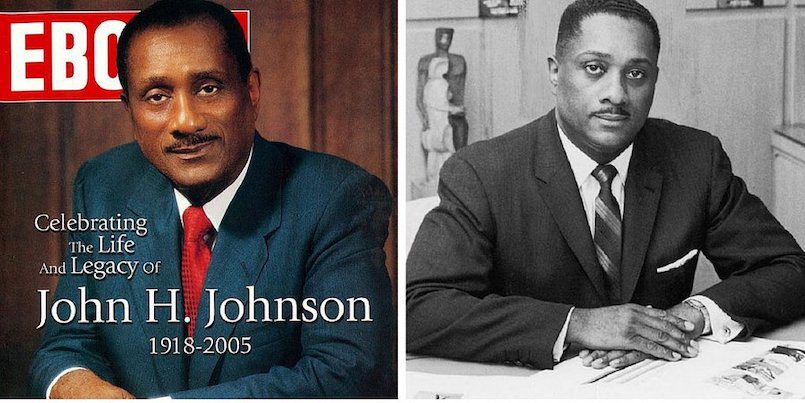 John H. Johnson Day will also include an announcement and groundbreaking by Arkansas State Parks future John H. Johnson Park at 1 p.m.; a presentation on the architecture of John H. Johnson Museum; a discussion about Jet Magazine; and a ceremony and reception featuring the 2022 John H. Johnson Day award recipients.
John H. Johnson Day observance is free and open to the public. All events and activities will be held in Arkansas City at the John H. Johnson Museum, Arkansas State Parks Delta Heritage Trail Robert S. Moore Jr Trailhead and Desha County historic district and lawn beginning at 10 a.m. and concluding at 4 p.m.
Johnson was the founder, publisher, and chairman of Johnson Publishing Company, once the largest Black-owned publishing company in the world. Johnson's properties included Negro Digest, Black World, Ebony Magazine, Jet Magazine, Ebony Fashion Fair and Ebony Fashion Fair Cosmetics.
This year's observance will include a Salute to Ebony Fashion Fair with local and statewide special guest models and professional models. America's Next Top Model, Furonda Brasfield will moderate the fashion show. Select fashions will be styled by Dillard's and Project Runway Designer Korto Momolu.
For 50 years, from 1958-2009, Johnson Publishing Company's Ebony Fashion Fair, presented high fashion haute couture throughout the United States and internationally. The Ebony Fashion Fair Show raised approximately $55 million for charities, including the United Negro College Fund and sickle cell anemia research.
Funding for the future John H. Johnson Park is being made possible by the Walton Family Foundation and Arkansas State Parks.
This year's John H. Johnson Day award recipients include: Don Livingston (Merchant Bank) in the category of humanitarian; Malcolm West (Former Managing Editor, Jet Magazine) in the category of media and journalism; and Mr. Harvey and Mrs. Donna Williams (Delta Dirt Distillery) in the category of business and entrepreneurship.
About John H. Johnson
John H. Johnson was born Johnny Johnson in Arkansas City, Arkansas in 1918.  He achieved many distinctions throughout his career.  He was inducted into the Arkansas Business Hall of Fame; Illinois Business Hall of Fame; and Chicago Journalism Hall of Fame.  He served on numerous boards including: Twentieth Century Fox Film Corporation, Greyhound, Bell and Howell, Zenith, Continental Bank, Dillard's Department Stores, Chrysler and other major corporations.  He also became chairman of the board at Supreme Life Insurance Company, where he started his career as an office boy. He served as a trustee of the Art Institute of Chicago, the United Negro College Fund, and the National Conference of Christians and Jews, and was on the advisory board of Harvard Business School. For more information, visit johnhjohnsonmuseum.org.