04 Jun 2019

Annual fishing tourney aids several non-profits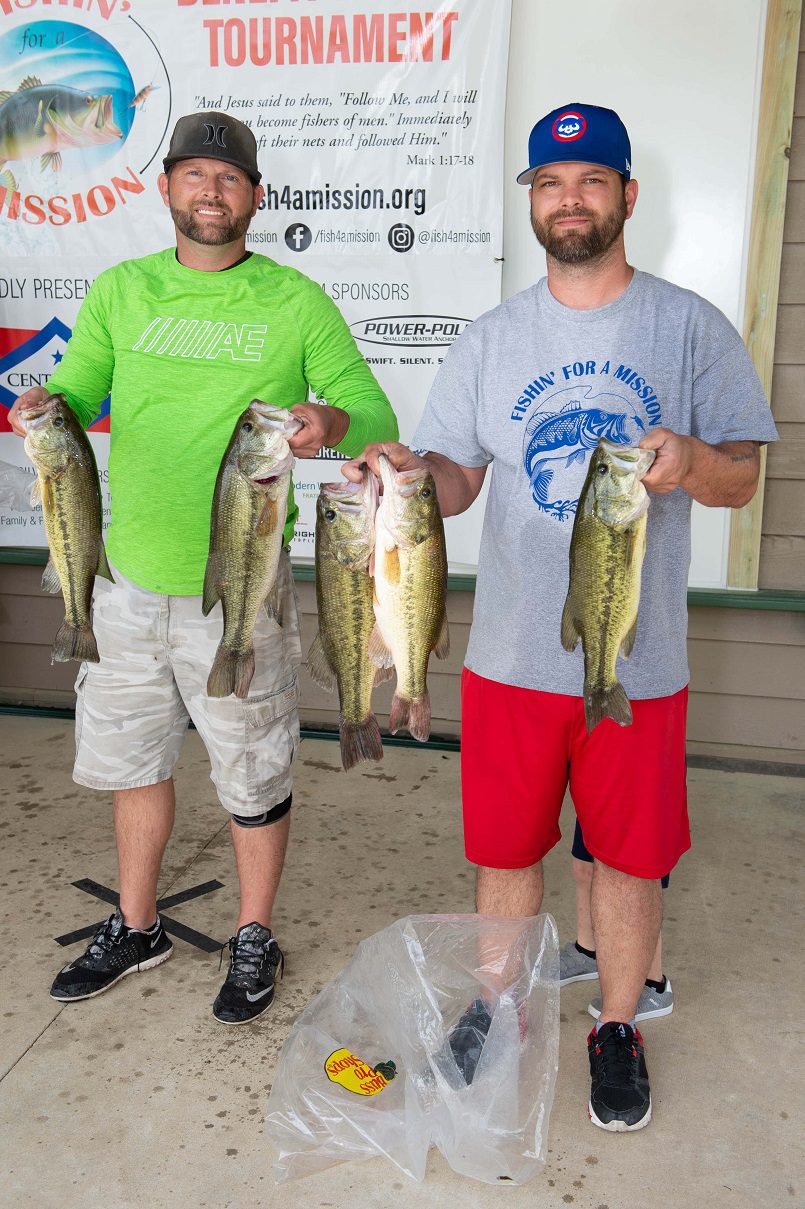 Fifty-five teams signed up for the Fifth Annual Fishin' for a Mission tournament, held in April at Lake Dardanelle State Park.
"We had fishermen and women from all over the state of Arkansas as well as Texas and Arizona," said co-founder and director Amanda Parsons, adding that 218 bass were brought to the scales with a total combined weight of 574.21 pounds.
First place winners with 17.77 pounds were Justin Minnie of Dardanelle and Richard Casillas of Russellville. The Big Bass prize went to Jake White of Russellville with a whopper weighing 6.54 pounds.
The two primary beneficiaries, Community Connects and Soul Food Café Mission each received $3,291.50. "To honor our board members, we were also able to donate $1,000 each to the Conway women's shelter in honor of Branden and Miranda Stroth, the Conway Regional Perinatal Bereavement Program in memory of Evie Sketoe, and the Pocahontas High School Bass Club in memory of Fred Wantland Sr.," said Amanda. "In just five short years, F4AM has donated $25,743!" 
A children's fishing derby was also held. "We had 34 children from Community Connections, along with their families, participate in the free fishing derby that coincided with the tournament," said Amanda. "The Arkansas Game & Fish Commission provided the bait, tackle and prizes for the kids, and Centennial Bank and Modern Woodmen supplied them with backpacks filled with goodies."
Amanda expressed her appreciation to Centennial Bank, the presenting sponsor for the tournament, for its support.
Fishin' for a Mission is a non-profit organization that holds an annual benefit fishing tournament on the last Saturday in April to raise money and awareness for other organizations to help them reach out to those in need in Central Arkansas.
Next year's tournament will be held at Lake Dardanelle State Park on Saturday, April 18. More information and tournament pictures can be found at fish4amission.org.