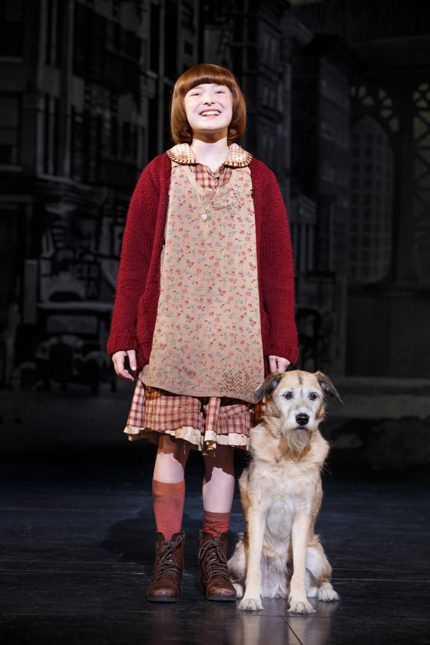 13 Mar

'Annie' to make a stop at UCA

by Jamal Rashaun Burton
College of Fine Arts and Communication Media Office


The Tony Award-winning production of "Annie" will make a stop at Reynolds Performance Hall at the University of Central Arkansas at 7:30 p.m. Tuesday, April 4. The performance is sponsored by 501 LIFE.


"We are pleased to present this beloved, classic tale of little orphan Annie and her search for family," said Amanda Horton, director of Reynolds. "The audience will be touched by the sentimental story, humored by the character's antics and thrilled by the famous Broadway songs."


The original production of "Annie" opened April 21, 1977, at the Alvin Theatre and went on to win the New York Drama Critics Circle Award for Best Musical. It remains one of the biggest Broadway musical hits ever, running for 2,377 performances and has been performed in 28 languages. "Annie" has been running around the world for 37 years.


The score includes such popular songs as "It's A Hard Knock Life," "You're Never Fully Dressed without a Smile," "Easy Street," "I Don't Need Anything but You" and the much-loved hit, "Tomorrow."


Tickets for the 7:30 p.m. performance range from $30-$40 for the general public and $10 for children. UCA student tickets are $10 with valid student I.D. Call UCA Ticket Central at 501.450.3265 between 10 a.m. and 4 p.m. Monday through Friday, or toll free from anywhere in Arkansas at 1.866.810.0012 or visit uca.edu/reynolds.


For additional information, contact Julia Dossett Morgan at 501.852.7889 or [email protected].