29 Sep 2020

Animal adoptions surge: Local animals transported to other states to fulfill demand

by Donna Lampkin Stephens

In the midst of so much bad news from the COVID-19 pandemic, there is much good news for animal rescues in the 501 and beyond. Adoptions of dogs and cats from local rescues have been through the roof.

"Because everybody's been at home, this is a really good time to bring a furry companion into their home," said Berdie Eubank, a case manager for CLAWS (Cats' Lives Are Worth Saving).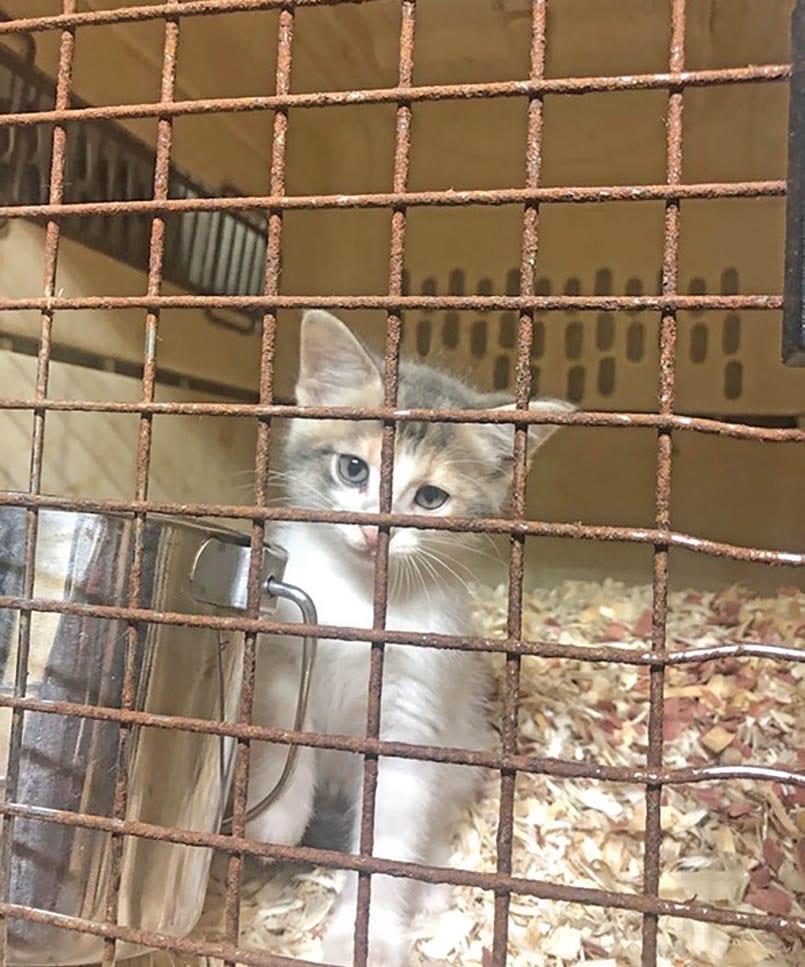 Added Susan Shaddox of Last Chance Arkansas, a rescue based in Conway and Little Rock: "I just think people have more time to house-train and to take a walk and to have a friend. It's kind of sad that it took this to get there."
According to the Washington Post, a "sudden surge in demand" for adoptable pets when the country shut down in March has continued and, in some places, there were not enough dogs and cats to fulfill that demand. Shelters and rescues reported low inventory — a wonderful problem for those working in animal welfare.
Eubank said from March through August 2019, she aided the adoption of 28 cats and kittens and six of those went to New England adopters. In the same period in 2020, she has adopted 56 — 35 of those to New England. Shaddox reported similar numbers of dog adoptions.
"We are probably adopting 30 a month more than we did before," she said. "We've adopted a few around here, but mostly they're in New England. And I have adopted more pit bulls than I ever have."
Lisa Hoyt of Dirt Road Rescues, based in Perry County, is down to seven dogs for adoption from a high of 40-something when she had multiple litters of puppies.
"When we first went into quarantine, I had three pens of puppies, but we got them all out of here," she said. "That was in spring. It's slacked off a little bit now, but I've picked up several more. We've had a lot of good ones get adopted out."
The demand for adoptable pets is far greater in New England because of strict spay and neuter laws there. Adoption fees pay for the rescues to go to the vet and to be microchipped. Several transport services take dogs and cats from the Central Arkansas area weekly to their new homes in the northeast.
Conway Animal Welfare and the Little Rock Animal Village regularly send adoptable dogs to shelters in the Midwest through the ASPCA Relocation Program. According to aspca.org, the program "transports animals from shelters in areas of high homeless pet overpopulation to destination shelters, where there is a higher demand for adoptable animals." Nearly 43,000 animals were relocated through ASPCA in 2019, up from 529 in 2014.
Hoyt said the entire adoption process had been easier since March. With just a Facebook or Instagram post, former adopters or their friends were reaching out to her to claim their new best friend. "I was getting them adopted before they were ready to go," she said. "A lot of adopters were referred by people who'd adopted from me before."
Hoyt, who has worked in rescue for about seven years, said she generally adopts out 60 to 75 dogs a year. She has thrived by building personal relationships with those adopters.
Shaddox, who has been working in rescue since 2004, said the recent months had been the easiest run of adoptions during those 16 years.
Through the pandemic, LCA has also added to its foster list. The group has fosters all over central Arkansas — Conway, Little Rock, Greenbrier, Lonoke, Jacksonville. Short-term foster homes are a necessary part of the rescue equation. "We've got more fosters because people have the time to foster," Shaddox said. "But we can always use more."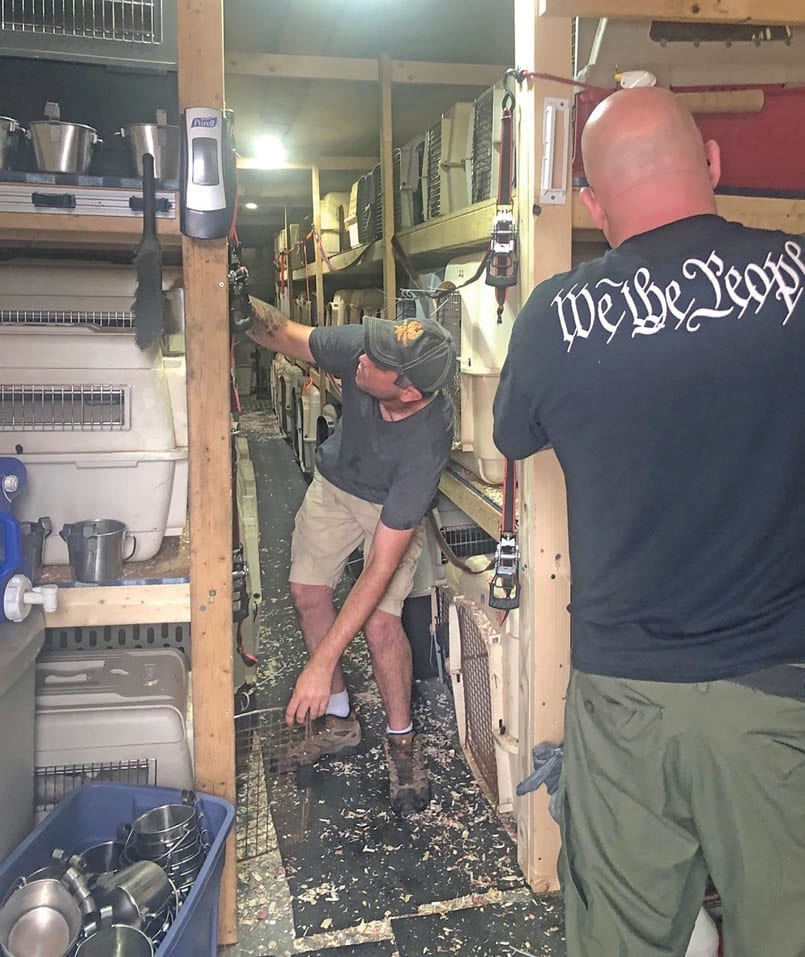 One thing all three women have been concerned about is making sure the pets are secure when their families return to work post-pandemic. "I do worry some about whether the novelty of the adoption will wear off after they go back to work, but for the most part, you have to take a leap of faith that the cat will earn a spot in their home and their heart, and they'll make it work," Eubank said.
Shaddox and LCA prefer that puppies aren't left alone all day while their families are at work.
"But what I've seen is that so many people now are just going to keep working from home," she said. "I just think it's changed everything and now more people can have a dog."
Hoyt said most of her adopters have at least one person in the household working from home.
"We didn't have a whole lot who thought they'd be going back full-time and gone all day," she said. "I'm pretty picky with my screenings; we ask a lot of questions. Most of those referrals came from really good adopters who've come back the second time to adopt from me. When you get that kind of a referral, it's a good thing. They all have been great with their dogs, and they wouldn't recommend someone who wouldn't do a good job."
While they and others have been on a good roll since March, all three organizations welcome help — volunteers, fosters, donations. For more information, or to help, visit: LastChanceAR.org, DirtRoadRescues.org orClawsCatRescue.org or on Facebook visit: Last Chance Arkansas, Dirt Road Rescues and CLAWS: Cats Lives Are Worth Saving.
"It's really good news in a time of bad news," Shaddox said of the pandemic months. "I just think that really COVID helped people go back to basics, and what's more basic than having a dog as your best friend?"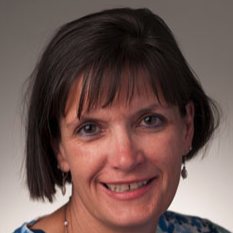 Latest posts by Donna Stephens
(see all)