25 Apr

Andy Grumbles joins family at First Service Bank

Andy Grumbles has been named chief financial officer at First Service Bank which is an organization with deep family connections.

Tom Grumbles, Andy's father, is the president and chief executive officer of the bank. Robin Hackett, Andy's sister, is the chief mortgage officer and chief operating officer.

Andy has worked over the past 25 years in operational, financial and auditing roles for Walmart Corporate, Windstream Communications, Ernst & Young and Arthur Andersen. He is well-rounded in both financial and operational practices. His experiences range from ensuring proper reporting and presentation of financial statements to identifying opportunities to strengthen operational, financial and compliance internal controls. He also has expertise in developing and maintaining collaborative working relationships at all organizational levels.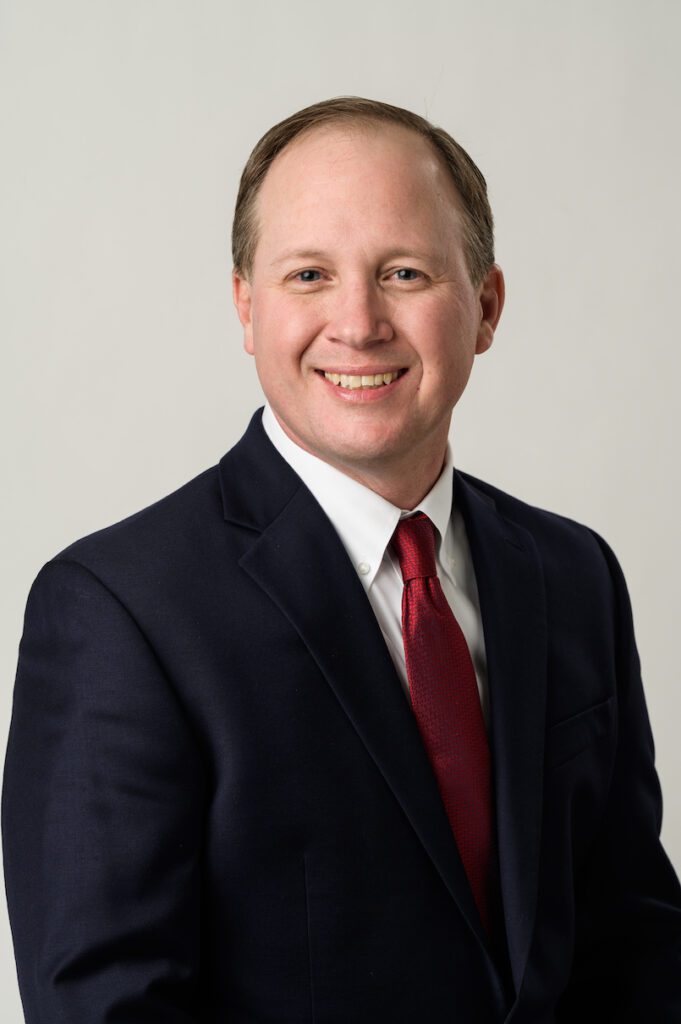 Tom considers it an honor to have Andy join the First Service Bank team "even though he has been a part of it all his life," Tom said. "Andy and all the experience that he brings to the table will benefit our team. We are excited for him to share his knowledge."
Andy looks forward to putting his experience to work at First Service. "In my career, I have been fortunate to work in different business sectors and industries. I have seen how they overcome obstacles to achieve goals and objectives, which should provide me with an important perspective coming into the banking industry."
As the chief financial officer, he will be responsible for overseeing the bank's financial reporting and planning. He will work closely with Tom and also participate in the bank's overall strategy.
"The bank has a strong accounting and compliance team already in place," Andy said. "My goal is to help identify ways to drive efficiency in how we close the books and report to our key stakeholders as well as leverage data analytics to proactively identify future business opportunities for the bank."
Andy graduated from Dermott High School in 1993 and continued his education at Hendrix College in Conway. In 1997, he graduated with distinction with a bachelor of arts degree in business and economics with an emphasis in accounting. While in college, he played NCAA Division III baseball for four years and led the Southern Collegiate Athletic Conference (SCAC) in strikeouts as a pitcher during his junior year. Twice he was named to the SCAC all-conference team.
After graduation, Andy worked in public accounting for nine years, starting with Arthur Andersen in Little Rock. He has also worked for Ernst & Young as lead auditor for Riceland Foods and later for Jones & Company Ltd. in Jonesboro.
In 2006, Andy joined Windstream Communications in Little Rock. During his nearly 14 years with Windstream, he held various positions in internal audit, accounting, project management, training and development, business process improvement and call center operations.
For the past two years, Andy has worked for Walmart in the global audit department, serving as the senior director for the U.S. Operations team responsible for the planning, execution and reporting of audit projects in store and club operations, merchandising, supply chain and customer experience. 
Andy and his wife, Charlotte, have been married for 23 years and live in Maumelle. They have four children. An Eagle Scout, Andy has been involved in his local community as a volunteer coach for youth baseball. He has also volunteered with Junior Achievement and Habitat for Humanity. Andy is a past recipient of a Rotary Club Paul Harris Fellow award.