17 Oct 2018

Andrews, Hornets push toward playoffs

by Mark Oliver

Maumelle senior center Mason Andrews loves to know how things work. From the 1971 Ford F250 in his yard to the intricacies of the gridiron, he's a young man who isn't afraid to get his hands dirty in order to learn something new.

"I've only played football for four years," Andrews said. "We were watching 'Remember the Titans' in class one day, and it inspired me. I wanted to know more about how the game worked. One of my friends convinced me to come to football tryouts, and the rest was history."

As a freshman with little knowledge of the game, Andrews had to grow into the game of football quickly.

"I really didn't know the game," Andrews said. "I didn't want to watch Razorbacks football growing up. I was doing other things on Saturdays. But I started going to my dad's seven-on-seven games, and that helped spark my interest to play."

According to Andrews, the transition to athletics from academics wasn't easy, but it was rewarding.

"Coming into playing football at the beginning of my high school years has been a struggle," Andrews said. "Before I started playing football, I wasn't into sports and wasn't very athletic. I've had to get in shape, and I've struggled with injuries, too. Playing football has helped me understand the importance of focusing on academics and athletics. You have to be able to balance both well. On and off the field, you have to have the mindset that not everything will go your way and you have to learn to be understanding and coachable."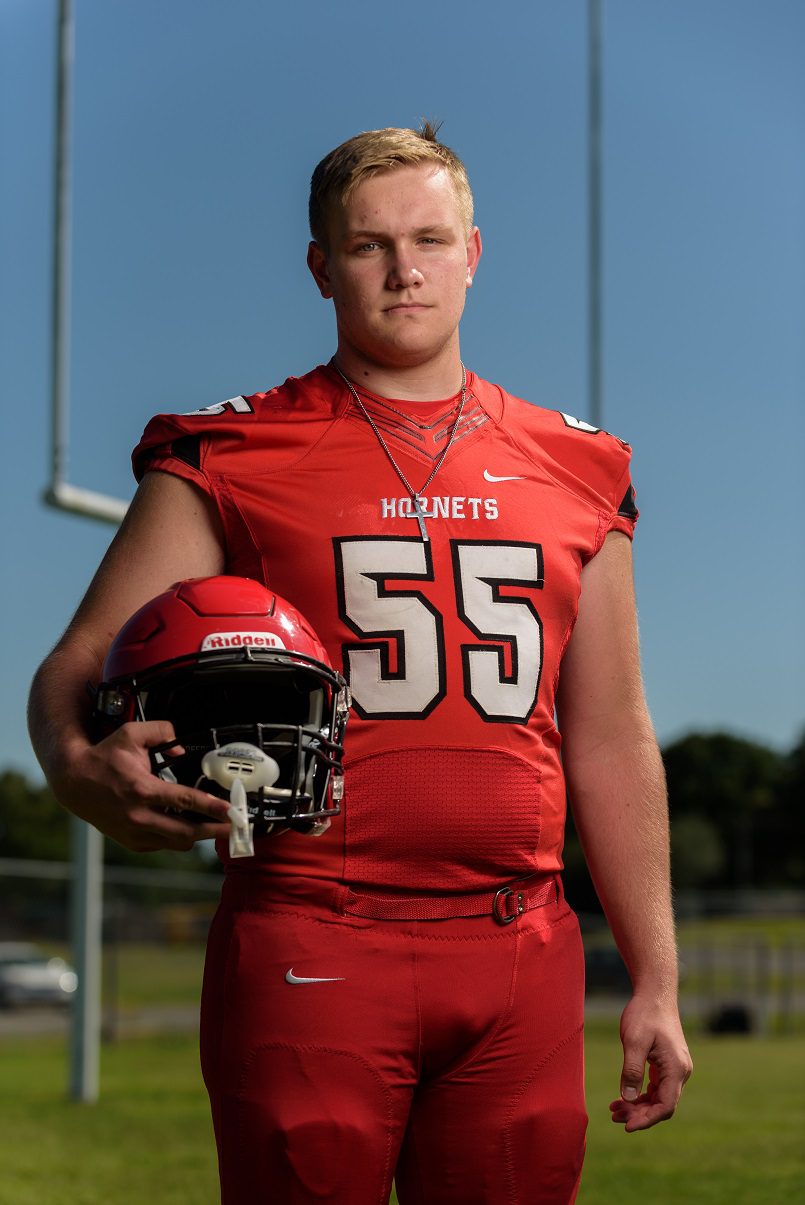 Andrews was selected to this year's 501 Football Team — 28 players representing all 11 counties of the 501. The team, sponsored by Conway Ortho and Sports Medicine Center, Conway Regional Health System and First Security Bank, boasts the best the 501 has to offer both on and off the field. The senior was nominated by his head coach, Kirk Horton.
"Mason enjoys competition," Horton wrote in his nomination. "He enjoys the comradery with his teammates. He also enjoys gaining respect of his opponents on the field. He does so by giving great effort every play while treating his opponents with the utmost respect."
With three weeks to go in the regular season, Andrews and the Hornets (4-3, 1-3 Class 5A Central) are one of five teams vying for the final playoff seed in the Class 5A Central. For Maumelle to reach the playoffs for the first time since 2014, they'll have to play hard, smart football.
"We started off strong this year and took our school and community by storm," Andrews said. "Everyone was excited to see Maumelle football again, but we've had a few hiccups, injuries and distractions along the way. Right now, we're at the point where we're healthy and we're ready to win out the next three games to achieve our goal of reaching the playoffs. We're determined."
"Mason is one of the most consistent players that I have," Horton wrote. "He is where he is supposed to be with great effort on every play. He is also very positive with his coaches and teammates. This year, I expect him to continue to improve and use last year's experiences to grow. I could see him as an all-conference or even all-state player his senior season."
Standing in Maumelle's way this week is Beebe, which also eyes the same playoff spot.
"We've been studying film closely this week," Andrews said. "They have a really good edge presser on defense. It's something we've had to adapt to, and we've implemented it during practice to give us a feel for them. Our defense will have to step up. To be successful, we're going to have to do a lot of work up front and let our receivers go out there and do what they do best."
No matter where the season takes him, Andrews eyes an important goal — growing the next generation of Maumelle Hornets.
"Last season, our leadership wasn't as present as it needed to be," Andrews said. "This season, the seniors came together and decided that we would need to hold each other accountable to benefit our underclassmen. We're getting the younger guys more reps on our scout team, and we're coaching them on and off the field. We're going to the junior varsity games, and we're cheering for them — loudly. We're on the sidelines hyping them up and letting them know that we're there for them. This season, we're taking what we know and pouring it into them from a fellow teammate's perspective. We want to be sure that they have the opportunity to grow."
Off the field, Andrews serves as president of National Honor Society and helps lead Maumelle's Fellowship of Christian Athletes. In the community, he serves both New Life Church and Grace Lutheran Church.
"Mason carries a 4.0 GPA and is a model student," Horton wrote. "He has a great sense of humor and is just a really nice young man. He also carries great work-ethic in all of his other endeavors. He volunteers to help our youth programs on Saturdays and also helps announce for some of our younger football teams. He is one of our student-athlete coordinators for working with our feeder schools. He is the type of student-athlete that I want our future Hornets to strive to be like."
Maumelle plays host to Beebe at 7 p.m. Friday.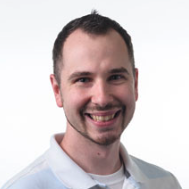 Latest posts by Mark Oliver
(see all)