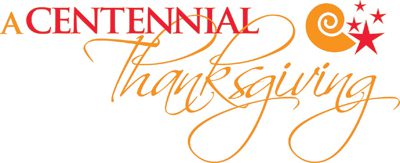 22 Nov 2009

An invitation to Thanksgiving dinner

Posted at 10:32 PMh

in

News

This is the first year for the bank to sponsor the dinner, which was started 20 years ago by Catherin and Bob Blankenship. The meal will be served from 11:30 a.m. to 2 p.m. at First Methodist, located at 1610 Prince St.

A special group of bank employees and 501 representatives has been meeting for several months in preparation for this year's dinner.

"This event is a testament to our community's commitment to provide for those who are not able to share this special holiday with friends and loved ones," said Lori Case, senior vice president for marketing.

"We have much to be thankful for at Centennial Bank and feel that it is highly appropriate that we give back to the community that has given so much to us by organizing this meal of thanksgiving."

Last year's Thanksgiving dinner fed about 600 people, with 300 of those meals delivered. Organizers are planning to feed more people this year in light of the economy.

501 LIFE is lending a helping hand with the dinner and is a sponsor for the event.

For information or to volunteer to deliver meals to homes, please call 501.328.4859.