27 Aug 2018

An education in the Dutch Baby

by Don Bingham

A few years ago, my brother-in-law and my wife's sister took us to a delightful restaurant in one of the suburbs of Chicago. One of their specialties was a breakfast dish called "Dutch Baby" or sometimes called "German Pancake," a "Bismark" or a "Dutch Puff."

Needless to say, this piqued my interest immediately and I ordered the size extra-large! When the Dutch Baby was delivered through the dining room to our table, I knew my world would never be the same. It is a stretch to say fireworks, harps, shooting stars – and the like – all arrived with my first experience with this new culinary wonder.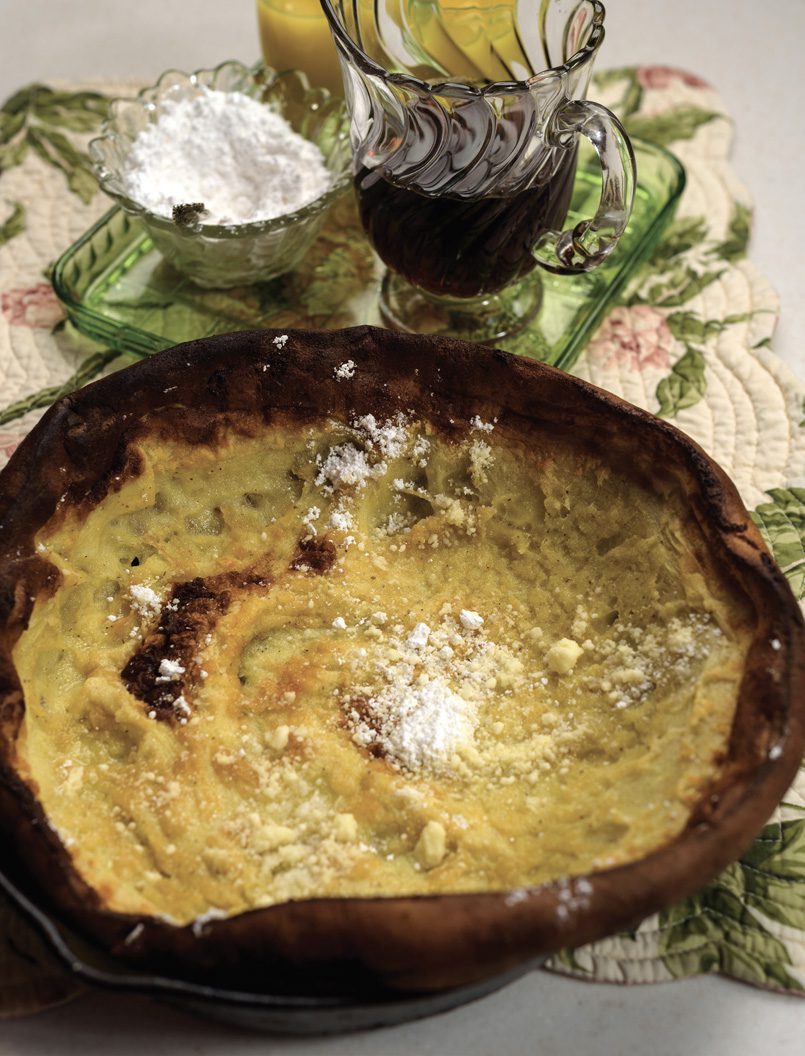 The dish is like no other! It is usually cooked in a black iron skillet. The simple batter is poured into the skillet, the oven is set to 425 degrees and the sides slowly rise and puff to a beautiful soufflé production – much like a pancake with a crepe consistency, all puffed and golden brown. This Dutch Baby was served with a squeezed lemon, a sprinkling of powdered sugar and maple syrup.
After a surmountable weight gain and upon return home, I began to research this dish known as the Dutch Baby. I discovered there were special pans made for the dish and there were other varieties of the batter. I also learned that the cooking was not quite as complex as the presentation seemed to suggest.
A black iron skillet works very well. The batter is simple, but one of the keys to success is to bake the Dutch Baby, starting in a cold oven. It takes about 15 to 20 minutes to ensure the top and sides are a golden brown. After baking, the pancakes naturally collapse as they cool – it's such a lovely wonder!
Disclaimer: I am currently on a diet. The doctor recently ordered two knee replacements – of which I am now recovering from the first major surgery, one "almost completed" knee replacement. The doctor was not willing to do a lap band, a hair transplant, both hips and one shoulder all at once. Therefore, I will not be eating "moderately" a Dutch Baby for a while. However, when this disciplinary period of my life is over, I will move into the "moderate" stage of the culinary offerings and I will, yet once again, enjoy the Dutch Baby.
Along with the sweet version of this delectable dish, I have included a savory rendition that I recently found in a publication – a version of the Spinach Dutch Baby. Let me know how yours turns out!
Dutch Baby with Lemon Sugar
1/3 cup sugar
2 teaspoons grated lemon zest
3 large eggs at room temperature (30 minutes)
2/3 cup whole milk at room temperature
2/3 cup all-purpose flour
1/4 teaspoon pure vanilla extract
1/8 teaspoon cinnamon
1/8 teaspoon grated nutmeg
1/8 teaspoon salt
1/2 stick unsalted butter, cut into pieces
Lemon wedges
Powdered sugar for dusting
Put a 10-inch skillet on the middle rack of oven and preheat to 450 degrees. Stir together sugar and zest in a small bowl. Beat eggs with an electric mixer at high speed until pale and frothy; beat in the milk, flour, vanilla, sugar, zest, cinnamon, nutmeg and salt. Continue to beat until smooth about 1 minute. Batter will be thin.
Add butter to hot skillet and melt, swirling to coat. Add batter and immediately return skillet to oven. Bake until puffed and golden, 18 to 25 minutes. Serve immediately, topped with lemon and sprinkled with powdered sugar.
Spinach Dutch Baby
2 tablespoons olive oil
1/2 cup flour
1/2 cup milk
3 eggs
1/2 teaspoon salt
1/2 teaspoon pepper
1/2 cup chopped spinach
1/2 cup cheddar cheese
Place olive oil in a large skillet in a cold oven. Preheat oven to 425 degrees. In a bowl, whisk together flour, milk, eggs, salt and pepper. Stir in chopped spinach. Pour batter into hot skillet. Bake 20 minutes.
Sprinkle with cheddar cheese. Bake 5 minutes or until puffed and golden. Let stand 5 minutes.
Topping: Cherry tomatoes, wilted spinach, crumbled bacon
Top with roasted cherry tomatoes (toss with olive oil and garlic and roast 5 minutes while Dutch Baby cooks), wilted spinach and crumbled bacon.
Don Bingham
Recognized throughout the state as an accomplished chef, Don Bingham has authored cookbooks, presented television programs and planned elaborate events.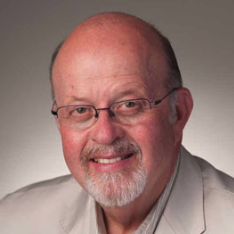 Latest posts by Don Bingham
(see all)