By Tiffany Block
Easter is a great time of year to host a get-together. Spring is in the air, the flowers are blooming and the birds are singing. It is a time for renewal and a time for family and friends to gather and celebrate. We're ready to get out of the winter doldrums and address the new season with a social event.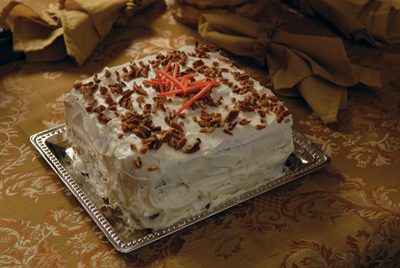 On Easter morning, after church services are over, consider inviting everyone over to your house for an Easter brunch. It is one of the best ways to welcome spring and celebrate Easter with the whole family. And, hosting such an event needn't be time-consuming or difficult. A brunch is a great alternative to the traditional Easter dinner that runs into the evening. There are also a variety of foods you can serve.
An Easter brunch should include both adults and children alike, so you should plan a menu and activities that suit every age. An Easter egg hunt is a must; try pairing kids up with an adult so that you can make hiding places a bit more difficult. An Easter bonnet contest is a fun activity, too. Have all the ladies and little girls wear their finest Easter hat and have a prize for the most festive.
If you opt for a sit-down Easter brunch or dinner, think about having a buffet this year. Setting everything out at once and letting people serve themselves gives you more time to spend with your guests. If it's a nice day and you have a yard, some people may enjoy dining outside.
Here are a few recipes that are sure to impress your friends and family.

Breakfast Lasagna
1 bag (30 ounces) frozen Southern Style hash browns (or 32 ounce bag shredded), thawed
Salt and pepper
3 cups shredded sharp Cheddar cheese, divided
2 to 3 tablespoons butter
12 ounces thinly sliced Canadian bacon
1 1/2 cups chopped onion
1 large green bell pepper, chopped
1 large yellow or red bell pepper, chopped
8 ounces sliced mushrooms
2 medium tomatoes, sliced (optional)
12 large eggs
2 1/2 cups milk
1/2 teaspoon salt
1/4 teaspoon pepper
Spread thawed hash browns in a deep 11×14-inch lasagna/roasting pan; season generously with salt and pepper. Sprinkle half of the cheese over the potato layer.
In a large skillet, lightly brown the Canadian bacon slices in 2 tablespoons of butter; set aside. In the same skillet sauté the onion, peppers and mushrooms until tender. Add a little more butter, as necessary.
Spoon vegetable mixture over the cheese layer. Top with sliced tomatoes, if using. Arrange slices of Canadian bacon over the vegetables, overlapping if necessary. Top with remaining cheese.
In a medium bowl, whisk eggs with 1/2 teaspoon salt, 1/4 teaspoon pepper and the milk; pour over the casserole. Using a spatula, gently press all over to soak with egg mixture. Let stand for 15 minutes. Meanwhile, heat oven to 350 degrees. Bake casserole for 35 to 45 minutes, until set. Cool slightly before slicing.
Dijon-Deviled Eggs
6 hard-boiled eggs
2 tablespoons mayonnaise
1 1/2 teaspoons Dijon mustard
1 green onion, very thinly sliced (slice a little of the green and keep separate from white slices)
A few leaves of fresh flat-leaf parsley, finely chopped (optional)
Freshly ground black pepper
Salt, to taste
Paprika (optional)
Halve or quarter eggs; scoop yolks into a small bowl. Mash well; add mayonnaise and Dijon until desired consistency is reached. Stir in white part of sliced onion and most of the chopped parsley. Taste and add salt and pepper as needed. Using a small teaspoon or pastry bag, fill egg white halves or quarters. Sprinkle with sliced green onion and remaining parsley. Sprinkle with a little pepper and/or paprika, if desired.
Semi-Homemade Carrot Cake
1 pkg. (2-layer size) spice cake mix
2 cups shredded carrots (about 3 large)
1 can (8 oz.) crushed pineapple, drained
1 cup chopped pecans, divided
2 pkg. (8 oz. each) cream cheese, softened
2 cups powdered sugar
1 tub (8 oz.) whipped topping, thawed
Heat oven to 350 degrees. Prepare cake batter as directed on package; stir in carrots, pineapple and 3/4 cup nuts. Pour into 2 (9-inch) square pans. Bake 25 to 30 min. or until toothpick inserted in centers comes out clean. Cool in pans 10 min.; invert onto wire racks. Remove pans. Turn cakes over; cool completely.
Meanwhile, beat cream cheese and sugar until well blended. Whisk in whipped topping. Stack cake layers on plate, spreading frosting between layers and on top and sides of cake. Top with remaining nuts. Keep refrigerated.
Cheese and Sausage Quiche
1 prepared pie shell, 9-inch
8 ounces bulk pork sausage
4 hard-cooked eggs, sliced
4 ounces shredded Swiss cheese
4 ounces Cheddar cheese
3 eggs
1 1/4 cups milk or half-and-half
1/2 teaspoon salt
1/8 teaspoon pepper
Bake pie shell in a preheated 350 degree oven for 7 minutes.
In a skillet, brown the sausage over medium heat, breaking up and turning. Drain well.
Arrange sliced eggs in the bottom of the cooled crust; top with the drained browned sausage and shredded cheeses.
In a bowl, whisk together the eggs, milk, salt and pepper. Pour egg mixture over sausage and cheese mixture. Bake quiche at 350 degrees for 30 to 35 minutes, or until a knife inserted in center comes out clean. Let stand for 8 to 10 minutes before serving.