02 Aug 2022

An artist of sound and vision

By Dwain Hebda

If you want to know how old-school Greg Mobley is, MTV was still playing videos when he first began his career in music. And it was in one of those videos he caught a glimpse of his future as a deejay, animator, and video impresario.

"I was influenced by hip-hop as a kid," said Mobley, stage name DJ g-force. "I did breakdancing, and I would see these videos of people manipulating the record and think, 'What is that? What is between the turntables? I want to know what that is.'

"A friend of mine, his brother bought a mixer and had an old turntable, and he was trying to learn how to scratch. He kept advancing his equipment and I ended up buying his old mixer, and then he got rid of the advanced equipment and I bought that. A mixer and a crate of records was kind of the beginning for me."

Deejaying in the hip-hop era didn't mean what it did a generation before, when on-air radio talent would fill the gaps between songs with patter or the high school dance variety simply spun one tune after another. Starting in the late 1980s, the deejay went from performing a function to performing an art form, scratching, mixing, and blending songs in ways that led the crowd through an experience.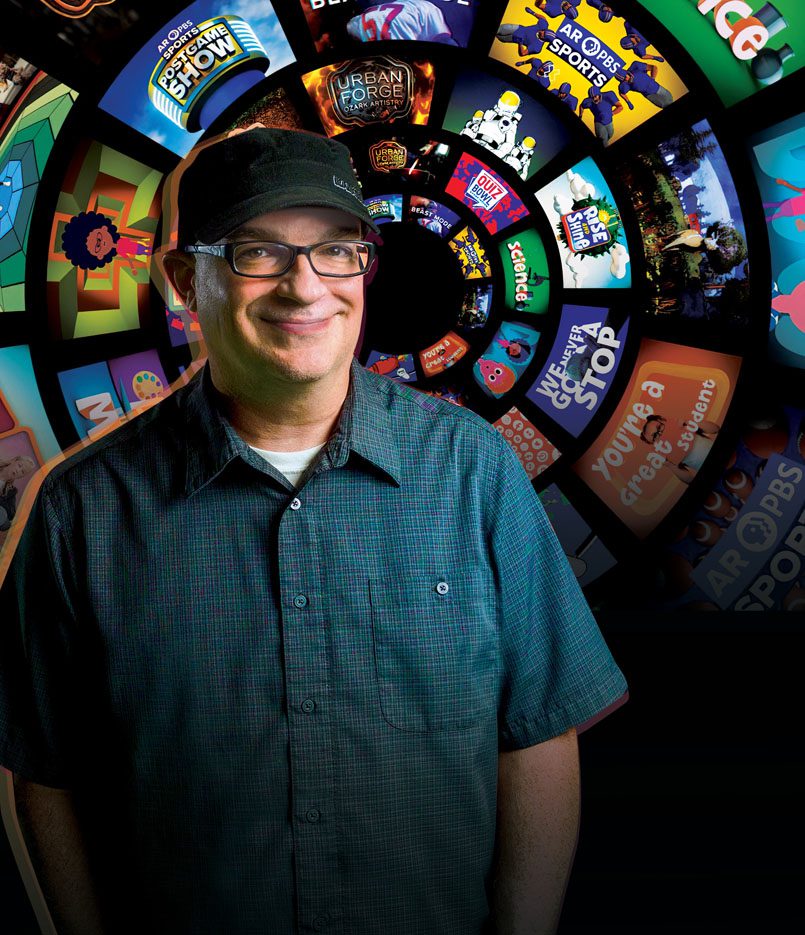 Perfecting his craft in an era before marrying sound and images was as easy as a few clicks on a smartphone, Greg used an analog process. It was comprised of long hours of practice, a voluminous musical appetite, and was augmented by a natural ear for how two pieces of music could be brought together to create an entirely new experience. Now 51, a performance by DJ g-force is a study in someone who learned everything he knows the hard way.
"In those days, we didn't have YouTube videos to explain to us how things worked," he said. "So, I would go to Barnes and Noble and get a book and try to figure it out."
Along the way, Mobley attended Westark (now University of Arkansas at Fort Smith) and Henderson State University in Arkadelphia, where he studied graphic arts. That landed him a string of corporate and advertising jobs, and through these gigs, he developed a knack for animation, something that quickly found its way into his stage show and other projects outside of work.
"When the World Wide Web took off as a thing, I went to work at a company doing web design. In those days, you would do simple GIF animations," he said. "That just kind of kept advancing and then macromedia flash became a thing. That was one of my earliest tools as far as learning how to animate."
As technology advanced, the process became easier and faster and the finished product more professional. Before long, Mobley was making commercials for different music shows, but adding video to his stage show was still a clumsy process. Once the technology caught up to his imagination, however, it was off to the races.
"They finally came out with a plug-in where you can mix music videos," he said. "One of the venues I'd been playing, Willy D's, has a club underneath called Deep and they had decided to rig it up for video. I had enough music downloaded I could actually start doing a video deejay set and I haven't stopped since. "I don't know if people are coming to see me specifically; you play at a venue and you try to do a good job and hopefully you get asked back. I've been playing locally here in bars and clubs since maybe 2005. I kind of learned the ropes of what the musical tastes are in one local venue versus another. It might be a little bit different from what I would play for myself, but you've got to learn that."
Mobley, who's well-known in venues throughout Central Arkansas, would go from a local celebrity to a sought-after artist for national performing acts when a friend and colleague, DJ Crush of New Orleans, asked him to help take some excess work off his hands.
"DJ Crush liked the work that I was doing and kept encouraging me to do more and more," he said. "He was doing visuals for Lil Jon, and at one point he was like, 'Hey, Lil Jon is needing some stuff and I don't have time to do it. Could you handle it?'"
Mobley's work for the famed rapper caught the eye of others in the music industry, and he started getting more calls for more work, the latest being for the band Widespread Panic. He's also been featured on the Twitch channel and created the broadcast intro and motion graphics used on stage at the live 30th anniversary celebration of Yo! MTV Raps, held in New York City.
His versatility and attention to detail, forged from years of working in commercial graphic design and animation, sets him apart in his field.
"I don't know if there's anyone who has their toe in the different aspects that I do," he said. "Everyone kind of has their own thing. There's a lot of guys who do video who don't edit. When I started, it was like how am I going to get this stuff? I'm going to have to learn how to make my own edits basically. Still doing that to this day."
Mobley has worked day jobs throughout his career, his latest gig being with Arkansas PBS as the senior animator and producer. He said he enjoys how that work stretches different creative muscles than late nights in a dance club.
"I think it's definitely an iron sharpens iron type situation," he said. "I might be working on a kids' show, I might be working on a documentary, I might be working on a remix video, and everything has its own kind of style. All those different skills apply to each other in some way along the line somewhere.
"I just take the opportunities as they come and try to give it 100% each time. Just keep moving forward, really."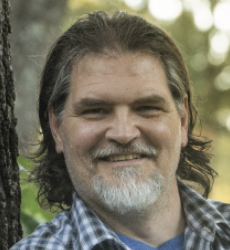 Latest posts by Dwain Hebda
(see all)