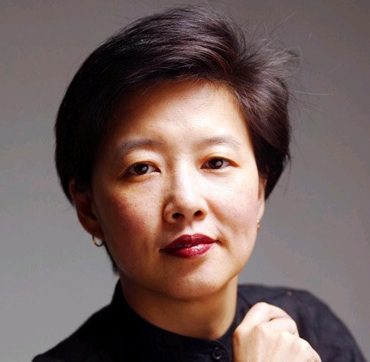 05 Feb 2012

Amy Chang named interim CSO conductor

Posted at 11:20 AMh

in

News

The Conway Symphony Orchestra recently introduced Amy Chang as guest conductor for its spring season.


Conductor and music director Israel Getzov has been awarded a sabbatical for the spring semester, but will be returning to the Conway Symphony Orchestra this summer. During his sabbatical, Getzov will be guest conducting with several orchestras in China and Taiwan, as well as continuing to build recruiting relationships with their universities and conservatories.


Chang is the director and conductor of Yu-Yun Orchestra and a professor at Taipei Municipal University of Education in Taipei, Taiwan. She is a frequent guest conductor with orchestras in China, Korea, Canada and the United States, and has served as the assistant conductor of the National Symphony Orchestra in Taipei and the deputy director of the Taipei Chinese Orchestra. "I'm excited about the opportunity that we have to work with such a distinguished artist. Amy Chang brings so many artistic strengths to our Conway Symphony and our community," said Dr. Jeff Jarvis, chair of the UCA music department and a Conway Symphony Orchestra board member.


Born in Taipei, Chang began her musical studies on piano and clarinet, and earned master of arts degrees in both clarinet performance and instrumental conducting from the University of California. She was the youngest person to have conducted at the Sun Yat-Sen Memorial Hall, formerly Taiwan's largest concert hall, was the winner of the Asia in Tokyo International Music Competition for Conductors in 1997, and received fourth prize at the International Conducting Competition in Barcelona in 2000. In addition, Chang has premiered several operas and orchestral works, and has recorded several CDs for promoting music education.


Chang will also hold a visiting part-time faculty and artist in residence position at the University of Central Arkansas.

"A critical component of a university student's education is the opportunity to work with guest artists. We are so fortunate to have somebody of Ms. Chang's stature working with our students, faculty and other professional musicians of the CSO for such an extended period of time," said Dr. Carolyn Brown, flute professor and chair of the Conway Symphony Orchestra board.


Chang will take the podium for the Conway Symphony Orchestra's children's concert at 2 p.m. Saturday, Feb. 18; a pops performance at 7:30 p.m. Saturday, March 3; and a final classical concert at 7:30 p.m. Saturday, April 28. All performances are at Reynolds Performance Hall in Conway. Visit ConwaySymphony.org to purchase tickets or for more information on these performances and other musical and educational programs.