26 Apr 2020

Amid pandemic: Staff still committed to helping students

by Jessica Duff

We are living in unprecedented times as we all do our part to fight against the spread of COVID-19, also known as the coronavirus. At the Pulaski County Special School District, we continuously look for equitable and innovative ways to educate our students in these uncertain times and in often challenging circumstances.

In March, Gov. Asa Hutchinson announced he was closing schools for two weeks with the hope of reuniting at school on March 30. However, one week into the closure, we saw that closure extended to April 17 by state officials. Now, after nearly one month apart from our schools, Gov. Hutchinson announced that schools would remain closed through the end of the school year.

This announcement was one that rocked educators, students and communities to the core. The extended closure didn't mean that school was over for the year. It means more at-home learning.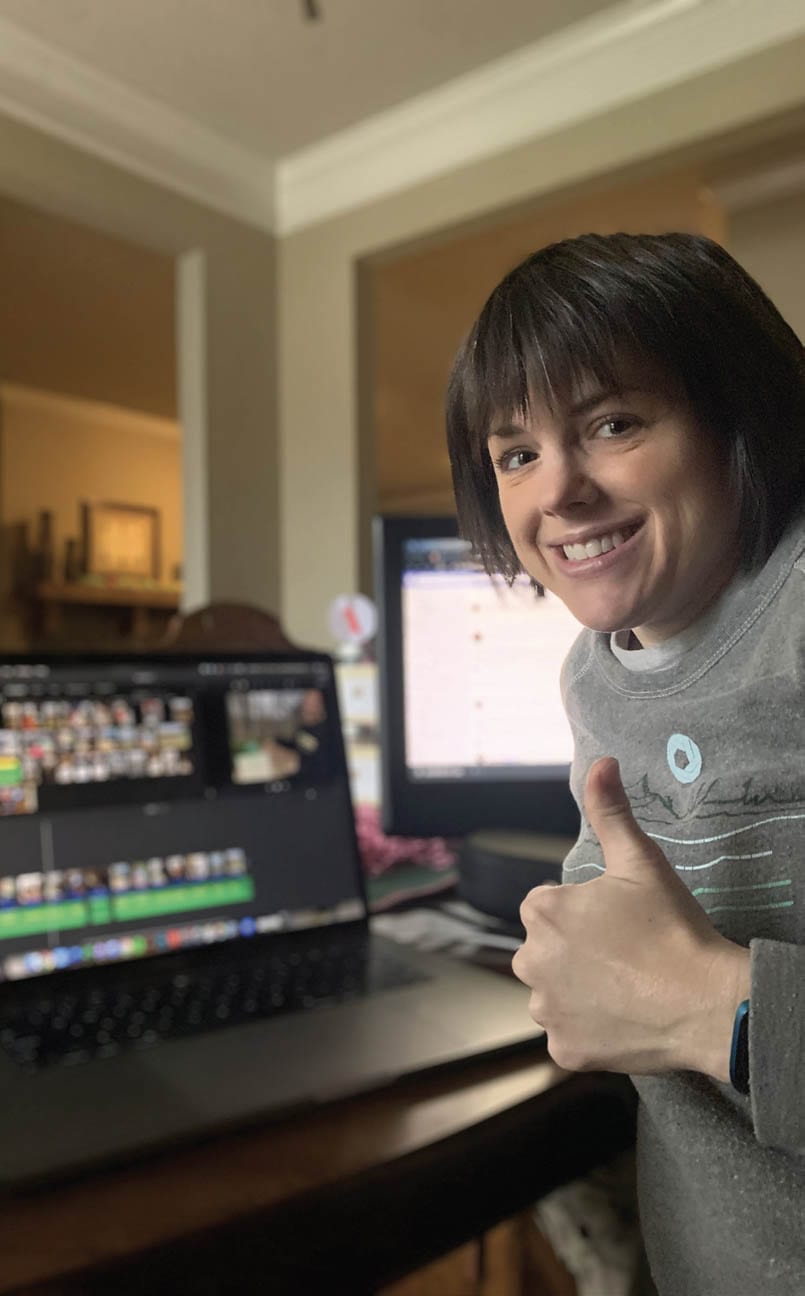 That means no end-of-the-year parties in our classrooms. It means a completely different end to PCSSD education for more than 800 high school seniors. Important, memorable events are no longer available to our students and staff, all in an effort to keep them safe from a virus that continues to take lives everyday throughout the United States.
Educators across the Pulaski County Special School District are adapting their lessons to fit an online learning environment, while also utilizing technology to remain in contact and available for their students. This includes video Google Hangout and Google Meet for class and individual instruction.
Many teachers are reaching out and calling students and families to make sure students are keeping up with their school work. Principals and teachers are now using social media in new and unique ways to communicate with students and families. Whether it's a Facebook Live video of teachers reading their favorite book or P.E. coaches posting entertaining exercise options for the home, everyone continues to make adjustments for the betterment of student education.
This sudden transition to online and at-home learning is difficult for all involved. Students are adjusting to a new way of learning online and at home while teachers are modifying their lessons and interactions with students. Meanwhile, parents are taking on new roles that include working with their children on assignments and, in some cases, actually teaching their children. All this is while continuing to report to work or having to work from home. This worldwide pandemic is uncharted territory for everyone and the Pulaski County Special School District continues to work toward what is best for our students every day.
In addition to an education, many students rely on other school resources daily from PCSSD, including breakfast and lunch. Though it was a complex process to initiate, leaders from the PCSSD Central Office quickly realized the necessity to continue providing food resources during a worldwide pandemic. Preparing and delivering food for an entire district while maintaining social distancing and CDC guidelines for groups of people proved to be difficult. As educators, we know the impact food insecurity has on students and the importance of providing meals for our students in order to help them focus on school rather than the fear of where they might get their next meal.
We understand that some PCSSD families do not have internet access in their homes. Unfortunately, the recent circumstances required us to move to online AMI instruction, proving to be a hardship for some. Schools across the district are working feverishly to provide printed AMI packets for those families who do not have daily internet access. Additionally, many internet service providers are stepping up to provide accessibility to families who may be unable to afford a connection under typical circumstances.
All of us at the Pulaski County Special School District are heartbroken over the COVID-19 outbreak across the United States. It continues to impact families in our district, state and country in ways we cannot even imagine.
The 2019-2020 school year will end on Thursday, May 28, under the most unusual circumstances due to this worldwide pandemic. The administration and staff at Pulaski County Special School District would like to say thank you to our families and students for everything. We appreciate the way they adapted when we left our buildings on March 12, and how they continue to adjust as we look ahead to May 28.
Every day in the PCSSD, we are working to find solutions to continue to provide a quality education, equity and excellence to our students. We are #pcssdproud!