16 Aug

Alumni relations leaders named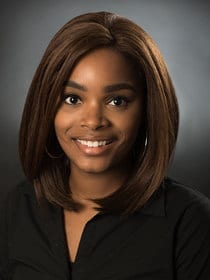 The University of Central Arkansas has named Alison Taylor as executive director of the Office of Alumni Relations. Morgan Drayton was named assistant director. They both started July 1.
"Alison and Morgan have both served UCA well for the past few months. Even during this pandemic, they worked to launch new programs and expand existing ones to continue strengthening the connection with alumni," said Mary Lackie, interim vice president for Institutional Advancement. "I know they will continue to bring innovative ideas and opportunities to our alumni."
During the spring semester, Alumni Relations launched two new initiatives: Bears Online Readers' Den and Bears Supporting Bears Online Business Directory.
The Bears Online Readers' Den is an online community that allows UCA alumni to connect and enjoy books related to lifelong learning, social issues, literature, psychology and other user-submitted ideas. Readers spend two months with each selected book. Discussions are held in a private online forum.
The Bears Supporting Bears Online Business Directory is a public online directory of businesses owned by UCA alumni.
The Bear Necessities e-newsletter was also relaunched in the spring.
Taylor and Drayton plan to continue evaluating current programming and looking for additional ways to engage alumni.
"I hope to extend our reach by increasing our networking opportunities for all alumni and providing additional resources to maintain those connections," Taylor said. "I want our alumni to know that 'Once a bear, always a bear,' means we are here for you and all those bears that are to come."
Taylor earned a bachelor of arts in English at Arkansas Tech. She also earned master's degrees in college student personnel, as well as emergency management and homeland security from Arkansas Tech. She worked in alumni relations at Arkansas Tech in several roles including assistant director of the Office of Alumni Relations from 2008 to 2019.
Drayton earned a bachelor of arts degree in psychology from UCA in 2014. She previously worked for Arkansas Federal Credit Union and the Arkansas Department of Human Services before becoming alumni relations specialist at UCA. In this role, Drayton will oversee the Association of Future Alumni and work to develop sponsorships and programming through business development.
"I look forward to building strong relationships with alumni, future alumni and their families," Drayton said. "I am honored to serve my alma mater in this capacity."