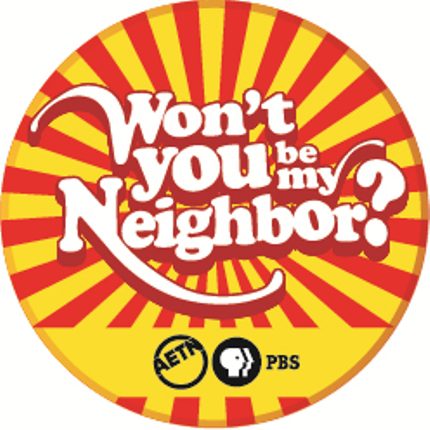 26 Aug 2013

AETN plans Family Day

Posted at 2:50 PMh

in

News

The Arkansas Educational Television Network (AETN) has announced Family Day Conway 2013 – a free public event to encourage community spirit through family-friendly fun and entertainment, educational activities and community service drives – to be held from 10 a.m. to 4 p.m. Saturday, Sept. 14, at the statewide network headquarters, 350 South Donaghey Avenue, Conway.


Following in the footsteps of the iconic Fred Rogers, AETN extends the invitation of "Won't You be My Neighbor?" to all Arkansans for the daylong celebration.


"Fred Rogers was a special friend to millions of children and their families, and his caring, genuine spirit lives on every day in the work of AETN and educational public media," said AETN Executive Director Allen Weatherly. "He was and is a personal hero. We are pleased to celebrate his legacy and the ongoing work of AETN for Arkansas families with our popular Family Day. We look forward to lots of fun, food and fellowship at our headquarters in Conway."


Community service drives to be held at Family Day include:

"Martha Speaks" Shelter Dog Campaign – Attendees are encouraged to donate pet food or care items for shelter animals.
"Peg + Cat" food drive – Attendees are encouraged to donate boxed and canned goods for food banks in Central Arkansas.
"Mister Rogers' Neighborhood" Sweater Drive – Attendees are encouraged to donate new or gently worn sweaters for families in need as cooler weather approaches.
Arkansas Grade-Level Reading Campaign book drive – Attendees are encouraged to donate new or gently read books for ages 0-8 years.
Donations are not required to participate in Family Day activities.

In addition to public service projects, AETN has planned several activities and entertainment for the entire family:

Children are encouraged to dress as their favorite PBS KIDS characters. Each child in costume will receive a prize from the AETN booth.
Adults and children may participate in a Bob Ross lookalike contest at 1 p.m. Winners will be chosen by audience applause, and first, second and third place prizes will be awarded.
Kids will have the opportunity to have photos made with PBS KIDS characters Clifford the Big Red Dog, Martha from "Martha Speaks," Daniel Tiger from "Daniel Tiger's Neighborhood," Arthur and others.
"Exploring Arkansas" host Chuck Dovish will present his favorite places and answer audience questions at 11 a.m. and 2 p.m.
Story time with celebrity readers, including Arkansas First Lady Ginger Beebe, Jeff Matthews (co-host of The Morning Rush on B98.5) and Heather Kendrick (host of Conway Corporation's "Living Local").
The Arkansas Arts Center Art 2013-2014 Artmobile exhibition "The Art of Story" and pieces from the Young Arkansas Artists exhibition to help kick off the PBS Arts Fall Festival.
Demonstrations with the AETN production truck and online resources, including ArkansasIDEAS, AETN PBS LearningMedia and PBS apps for mobile devices.
Family friendly entertainment.
Tours of AETN's facilities.
Refreshments, including Petit Jean Meats hot dogs, as well as popcorn and drinks.
Additional information and the most current schedule of activities are available at aetn.org/familyday.

AETN Family Day Conway 2013 is sponsored in part by the Conway Area Chamber of Commerce and Petit Jean Meats.