06 Feb 2023

Addy Peebles – Nemo Vista (501 Basketball 2023)

Last season as a junior, guard Addy Peebles helped lead the Nemo Vista Lady RedHawks to their first state tournament since 2017. Now, as a senior, Peebles is working to get them back for the second straight year. 

"Addy is a dual threat offensively," said Nemo Vista Head Coach Kyle Payne. "She is a good outside shooter who keeps the defense honest, but really excels when she is attacking the basket. She is our best finisher inside, and her presence helps create the space our other guards need in order to get their shots off.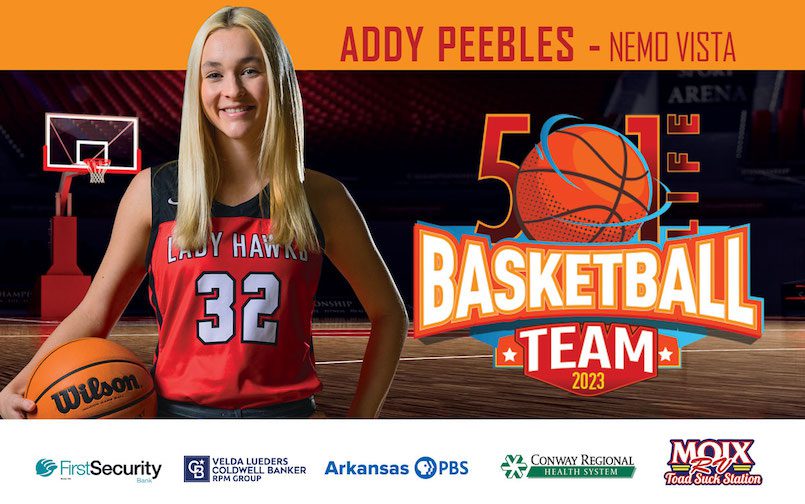 "Off the court, Addy is a great student and role model for the younger kids in school," Payne said. "She is active at Pleasant Springs Baptist Church and participates in delivering fruit baskets to the shut-ins and elders in the community during the Christmas season. Addy recently helped with an outreach program for children, too. She is a player that others have looked up to since she was in seventh grade, when I first began coaching her. She is not the most vocal player on the floor, but lets her execution do the talking," Payne said.
Peebles' basketball role model is her grandmother.
"She played basketball all her life and inspires me to be the best athlete and person I can be every day," Peebles said. "The goal is to play in a way where you can look back in 10 years and have no regrets."