06 Feb 2023

Addison Shelton – Maumelle (501 Basketball Team 2023)

A first-round exit in last year's Class 5A State Tournament has motivated Maumelle to achieve greater heights this season. Generating quite the buzz for the Hornets is senior newcomer Addison Shelton.

"Addison is a great example of a good student, good friend and a positive influence for his younger teammates to look up to," Maumelle head coach Michael Shook said. "His best qualities on the court are his leadership, work ethic, communication, shooting and defense."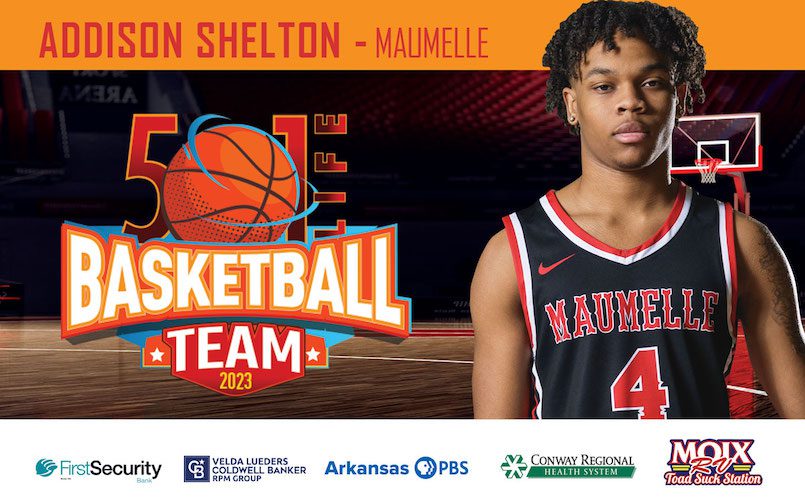 As the Hornets' floor general, Shelton's combination of fearless leadership and unselfish play has helped keep Maumelle a household name in the ultra-competitive Class 5A Central conference.
"This season, I expect for Addison to be a leader for us, to be a key defender for us and to contribute on offense by scoring and creating for others," Shook said. Shelton believes that becoming a better leader can guide Maumelle to the title.
"My goal for this season is to be a vocal leader on and off the court," Shelton said. "I want to be remembered as the guy who played on both sides of the ball and was never selfish with the ball."
Shelton attributes his success to his biggest role model, his dad. "My basketball hero is my dad," Shelton said. "Playing for him has definitely prepared me to compete at this level and has allowed our bond to be extremely tight."