06 Feb 2023

Abbigail Baker – Wonderview (501 Basketball Team 2023)

Abbigail Baker respects the importance of giving back and investing in the next generation of Wonderview Lady Daredevils.

"Abbi coaches a Pee Wee basketball team," said Wonderview Head Coach Mark Simmons. "She is active in her church and participates in helping in elementary classes one-on-one with students."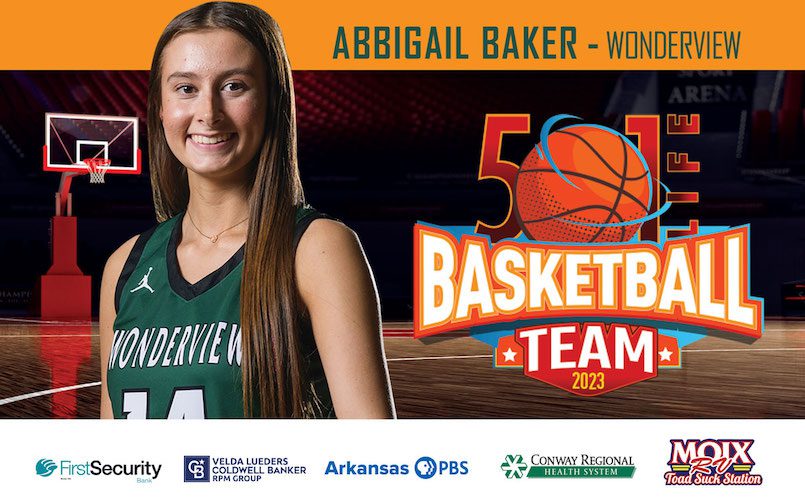 Baker, a senior guard, works to be known as a leader and encourager for Wonderview. During her time as a Lady Daredevil, she has earned all-conference, all-region and all-state tournament team honors.
"Abbi is hard working, and she has a great basketball IQ and strong will to succeed," Simmons said. "She is a great leader who leads by example, is extremely unselfish and will take on any role the team needs. As a teammate, she is always willing to help others, friendly and caring towards her peers.
"The expectation is for her to be a leader on and off the court," Simmons said. "And to be the person that others look to for mental toughness and intensity."
Baker also plays softball for Wonderview. Beyond athletics, she is active in Beta Club; Fellowship of Christian Athletes; Family, Career and Community Leaders of America; Little Wonders; and Youth Leadership Initiative. She has an offer to play basketball at the University of the Ozarks and plans to pursue a career in nursing.