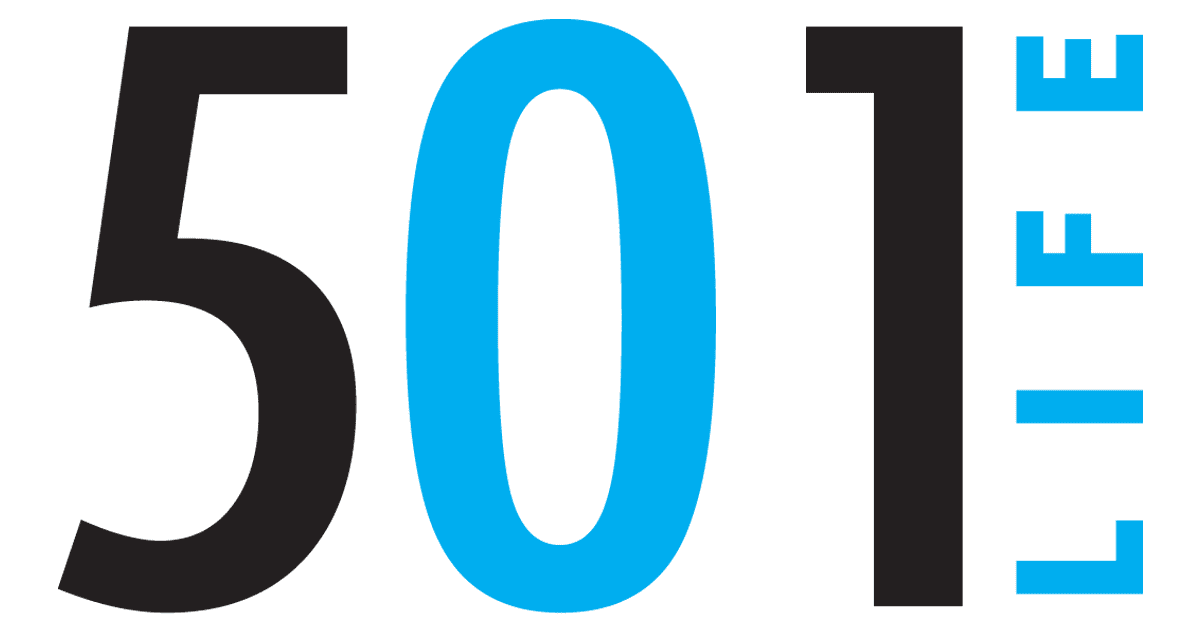 Apr 18, 2011

'A whole lot of tradition'

by Levi Gilbert

Sacred Heart Catholic School continues to show its resilience, thriving in tough economic times thanks to a giving Morrilton – made up of both church families and the community alike.

One of only two K-12 Catholic schools in the state, Sacred Heart fields a team of 25 talented educators that boast more than 300 years of combined teaching experience.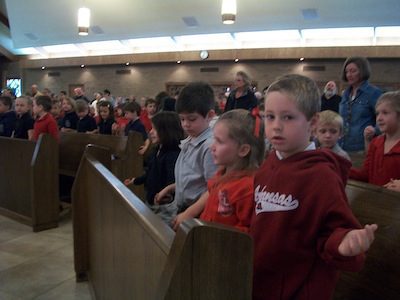 "One gentleman has taught here for 42 years," said Brian Bailey, Sacred Heart principal. "He's taught here his entire career. Teachers come here and stay, and let me assure you, it's not because of the money. It's because they believe in our mission – that it's all about the kids.
"I've been here eight years and have had 80 faculty meetings. I never have had to have a discussion about salary or duties. It's not the factor of why they're here. Their hearts are in the right place. A huge amount of volunteerism runs throughout the faculty and staff in this building. Everyone is actively involved in the process."
Most classes run from 15 to 22 students – and that's for the whole class. For example, the senior class this year is made up of 19 students. Bailey said it's as close to having a "one-on-one teacher-student ratio as you can get and still be financially stable."
SCHOOL'S FOCUS
Sacred Heart's focus is to grow its students both academically and spiritually. Sacred Heart students average a 24 on the ACT, compared to the state and national averages of 20 and 21, respectively. Each student is required to take and pass a religion course each academic year.
"The classes are Christian classes," Bailey said. "A lot of it is based on the views of Catholicism. Our non-Catholic students take the same classes. It's never been a problem when we teach from our perspective.
"We pray at the beginning of every class every day. We open and close school with a prayer. We attend mass together every Wednesday morning. We take confession. Everything is done with a 'what would Jesus do' mentality."
Bailey came to Sacred Heart after retiring from a 32-year public school career, spanning stops at Fayetteville, Clinton and Morrilton. He retired on a Friday and came to work at Sacred Heart the following Monday.
"When I came here, I told the students just how lucky they were," Bailey said. "I had been in a situation for more than 30 years where you couldn't pray or talk about Christ. It was eye opening for them and for me. They had been living in somewhat of a bubble, unaware that these things didn't happen at other schools.
"Everything we do is to give glory back to God. It helps put everyone on the same page."
ACADEMIC SUCCESS
Two years ago, the school produced its first National Merit Scholar. Bailey said the total amount of scholarships earned the past two years is approaching $1 million. The two classes involved in that figure combine to make up 31 students. Ninety-six percent of Sacred Heart students graduate on time, compared to the state average of 73 percent, and 94 percent of the students enter a 2- or 4-year post-secondary school after graduation.
"I'm not saying our kids are smarter than other students, but there is a rigor in our curriculum," Bailey said. "They know how to work when they leave here. It's not necessarily what they know all the time, but it's the fact that they know how to work."
Sacred Heart could be described as a generational school. Bailey said that many of the students that attend are third, fourth or even fifth generation students.
"It gives you a sense of deep roots," he said. "There's a whole lot of tradition – and at times, that can drive me crazy because the kids know all of the history and tradition just as much as the parents do. The kids are well educated on the history of the school and the parish. They know that history as well as they do world or U.S. history, and we don't teach it to them.
"It's more of a family than it is a school. Every aspect is like one big family. Everyone knows everyone. The non-Catholic kids, which make up about 25 percent of our enrollment, are just about as generational as the Catholic kids."
Being a private school that relies heavily on tuition for its funding, Sacred Heart was not immune to the economic downturn of the past few years.
"We're down to 221 students this year – that's down 30 kids over the last two years," Bailey said. "It's all been over economics. You can't blame people when they have to feed kids and take care of the family.
"But we are anticipating a huge kindergarten class next year, and right now we're doing a study to see about adding a pre-K program in the near future. Losing 30 kids has been a pretty big hit, but we are expecting some of those families to return as the economy improves. We're still doing a good job academically and spiritually, and that's the real focus here."
ANNUAL BAZAAR
Other than tuition, the next biggest piece of Sacred Heart's budget is funded by the parish's annual Bazaar.
"The Bazaar is the central hub for everything," he said. "It brings in $100,000 of our budget every year, it's not only a major fundraiser for us, but it's also a major family activity for the entire county. It will be just as attended by everyone in this community and county as it will be by the members of this school and parish."
The Bazaar will be held Friday, June 3, and Saturday, June 4. It will include games, refreshments and many other attractions for all ages. Drawings for numerous raffle prizes will be held Saturday night. The grand prizes this year include a 2011 Chevrolet Camaro LS Coupe and a trip to Sea World complete with accommodations.
For more information on the school and the Bazaar, visit http://www.sacredheartmorrilton.org.
"It builds a strong bond for our school in our community. It's not a school activity – it's a parish activity. And it's just a big, fun time."