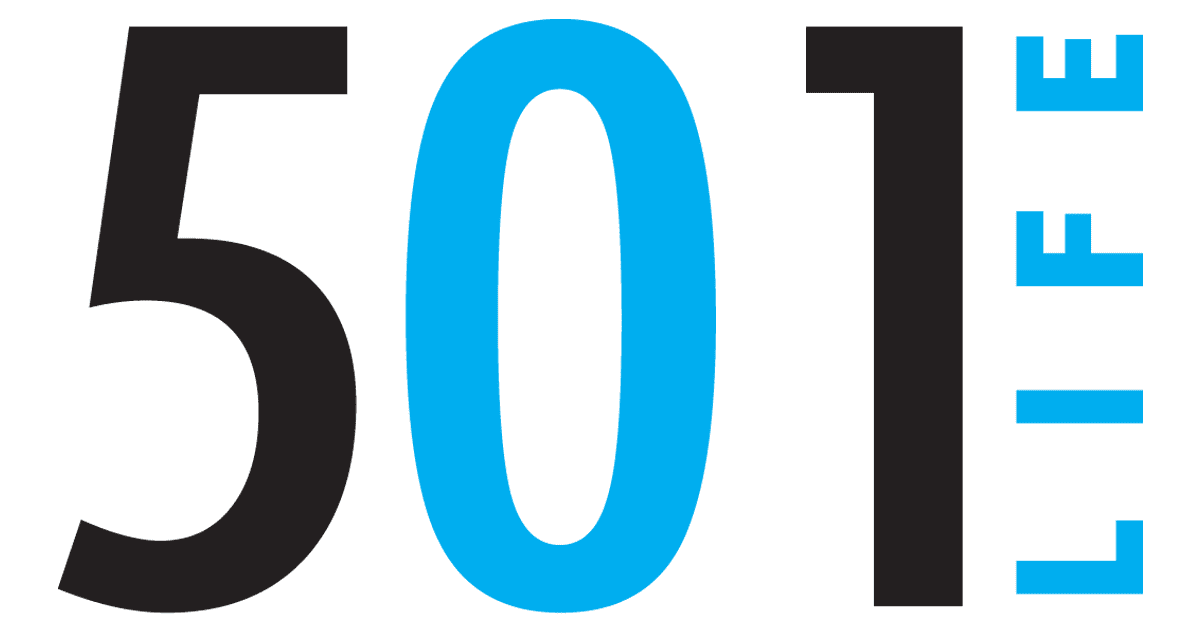 Aug 19, 2014

A voice for fallen soldier

by Sonja J. Keith


Conway student Mary Nail and her teacher Sherry Holder are giving a voice to a fallen Arkansas soldier who made the ultimate sacrifice in the D-Day invasion.

The two were selected to participate in a special program to increase awareness of the many Americans who perished during World War II.

The experience proved to be a once-in-a-lifetime experience that went beyond their expectations.


"It's been our privilege to take this journey and learn about this man," Holder said.


Holder, who is chairman of the history department at Conway Junior High School, and Nail were the first Arkansas team selected for participation in the Albert H. Small Normandy Sacrifice for Freedom Institute. Holder was made aware of the program through her involvement with the National History Day program.


"It was a fantastic experience," Holder said. "It has blessed my life tremendously."


The application required an essay and letters of recommendation as well as a commitment from the student to participate in History Day.

Once selected, the program represented a significant investment of time, reading assigned books and articles as well as conducting research. Holder compared the work to taking a college level class.


"I've gotten out of it far more than I put in to it," Holder said.


Nail also was required to write essays each week that were shared with other participants about the assigned reading material. "It forced us to do the deep analysis," Holder said.


While eager to participate in the program, Nail had to juggle other responsibilities, including academics and two school musicals, but she maintained her commitment to reading the material and completing the essays. She also had to find time — 6:30 a.m. — to practice for the national History Day competition. "I didn't have any free time from April through June," Nail said with a smile.
"The whole object was to identify a 'silent' soldier from Arkansas who died in the Normandy Campaign, do total research on his story, and deliver a eulogy at his grave at the American Cemetery in Normandy," Holder said.

After identifying several potential soldiers to study, the two selected Capt. Carl Weathers of Salem (Fulton County) as their choice out of the 123 soldiers from Arkansas buried at the cemetery. "He died on D-Day plus 3, leading the assault on the French town of Trevieres, for which he was posthumously awarded the Distinguished Service Cross," Holder said.

As part of their research, Nail and Holder traveled to Weathers' hometown in Northern Arkansas, where they made contact with Weathers' nephew, Van Weathers. A trip to the local newspaper office was also beneficial as a search of the archives turned up an article in tribute to Weathers.

"We did extensive research on Carl," Holder said. "We found a lot. We were blessed. We hit pay dirt. We hit gold in an unexpected way."

The two learned that Weathers married an Irish girl while doing advanced training for the invasion in Ireland. He never lived to see his infant son. They began searching for his son but initially came up empty-handed. Finally, a search on Facebook turned up an obituary for Mrs. Weathers in Ireland. They emailed the funeral home listed in the obituary, explained the project and asked to be put in contact with the son. Holder also copied the materials they had gathered and placed them in a binder that was mailed to the funeral home.

"They were quite frankly astounded someone would take an interest in the father who died on D-Day," Holder said. "Mary and I found his family in Ireland, and they have been working with us on this project. Our goal is to give Capt. Weathers a 'voice' and make sure that people know that our lives were made possible by his sacrifice and thousands of others like him."

When Nail and Holder made contact with the Weathers family overseas, the story became "real." The family shared information and photos for the research project, which was very helpful. "Capt. Weathers' son was extra gracious and generous in his willingness to share their private family history and give a voice to his service and sacrifice."

Nail and Holder spent a week in Washington, D.C., for National History Day and to do additional research at the National Archives and in Maryland where war documents are stored. They were able to see artifacts, uniforms and weaponry from World War II. "All of these documents from his military service just started to surface," Holder said. "We found a diary from his unit about their mission," Nail added, explaining that it detailed the conditions the unit faced and the resulting casualties.

Program participants were also treated to a reception at the White House, where Nail gave a brief overview of Capt. Weathers. Susan Eisenhower, granddaughter of President Eisenhower, was among the guests.

The program also featured a seven-day tour of Normandy with a visit to Omaha Beach for the 70th Anniversary Normandy Campaign Commemoration. "We got to see places we had been researching for the last six months," Holder said, adding that the scars of war are still visible today — from bomb craters and crosses placed in fields to buildings that still bear artillery damage.

On the fifth day of their trip, they visited the American Cemetery in Normandy. Each participant delivered a eulogy for the serviceman they had selected to research. "We heard about their sacrifices that made our lives possible today," Nail said, adding that reading Weathers' eulogy was emotional for her. She also placed on Weathers' grave a photo of him and his wife after they wer
e married. His wife never remarried and kept the photo next to her bedside until her death.

Both student and teacher unexpectedly developed an emotional connection with their soldier. "I never thought I'd make this connection with Carl. He became real," Nail said. "To see his legacy, it got real personal then."

"It was a very moving and emotional day," Holder said. "The eulogy gave him a voice."

As part of the project, Nail is developing a website that tells the story of Capt. Carl Weathers. National History Day will publish it in cooperation with the National WWII Museum and the National Archives. "It is a totally engaging story!" Holder said. "Our goal was to learn all we could and tell the story of an Arkansas soldier."

Holder encourages other Arkansas teachers to consider applying for the program. "It really blessed and touched our lives," she said. "What I've learned is priceless. You don't get that in a textbook."
Capt. Omery Carl Weathers Remembered
by Mary Nail
O ye whose cheek the tear of pity stains,
Draw near and pay tribute to these honored dead.
Here lie the precious husband's dear remains,
The first-time father, and the generous friend.
The committed heart that answered his country's call,
The dauntless heart and leader of men.
The friend of man on distant shores,
A sacrifice for freedom for those unborn.
— Adapted from Robert Burns

Omery Carl Weathers Jr. was typical of many American youth in his era. He grew up in the 1920s and 30s in Salem, a small community in northwestern Arkansas, nestled in the Ozark Mountains.
Omery Jr. was the second born of six siblings and usually went by his middle name, Carl. His father, Omery Sr., and mother, Lucy, had great hopes for their two oldest sons, Don and Carl. Omery Sr. and Lucy modeled good citizenship and service as both were community leaders and actively involved in local politics. However, tragedy soon struck, as Don, Carl and their siblings suffered the loss of their father. Carl was only 15 years old at the time. Don and Carl, as the older sons, had no choice but to face the realities of life. With the help and guidance of their mother, they became the men of the house and took on part-time jobs to help support and care for their four younger siblings.

All through high school, Carl was known as an all-American kid, who with other boys in the neighborhood threw himself into sports. He was on the high school basketball team and once broke his arm while trying to learn how to pole vault. In every high school picture we found in our research, he is smiling and in the center of his peers and teammates.

Carl's mother, Lucy, was determined to fulfill her and her husband's dream of giving their boys a priceless gift — a college education. She made many sacrifices to make this possible. A civil servant herself, she saw the possibilities that being in the service could provide for her boys. Accordingly, she encouraged Carl, and he attended the University of Arkansas and joined the ROTC program. Carl was extremely active and involved in university life. He joined the Razorback Booster Club and the YMCA, and eventually ran and served as a class officer.

Carl graduated in May 1941 and immediately entered the U.S. Army Infantry as a commissioned officer at the rank of second lieutenant and quickly rose to the rank of captain. Like countless other young American servicemen, following the attack on Pearl Harbor on Dec. 7, 1941, Carl found himself at the right place at just the right time in history to answer his country's need and call of service during wartime.

In 1943, as the tide of the war began to shift in favor of the United States and our allies, military leaders planned an invasion of France to fight Hitler and the Nazis. Carl was deployed overseas with the 2nd Infantry Division, 38th Infantry Regiment, Company K, to Ireland for his advance invasion training. Like other soldiers, he was aware of what serving in combat could mean. While in training nonetheless, Carl met a young Irish girl whom he courted and married. I am sure Carl had high hopes of building a family after the war with his young bride. However, Carl would never live to see the son that resulted from his marriage and was his namesake.

On June 7, 1944, D-Day plus 1, the 2nd Infantry Division went ashore at Omaha Beach. Capt. Weathers and his company had been assigned to push inland in an effort to capture the French city of Trevieres. As Capt. Weathers' company crossed its line of departure, artillery was placed on enemy front lines in support of the advance. Suddenly, an intense German artillery concentration pinned them to the ground. A sergeant who was with Capt. Weathers asked him to stay down, but Carl answered that he could not give his commands and lead his men lying flat on the ground. He courageously ran across the entire company front alone toward the enemy line, commanding his men to move forward. Inspired by their leader's gallantry, his men followed his example and began a vigorous assault.

Sadly, Capt. Weathers was only able to advance with his men a few hundred feet before being struck and killed by an artillery shell. His heroics did not go unnoticed, however. For his calmness and bravery under fire, his personal sacrifice and his unwavering devotion to duty, Capt. Weathers was posthumously awarded the Distinguished Service Cross.

Although Carl's sacrifice cut short all of the possibilities for his own future, it helped to create limitless possibilities for those of us gathered here today and millions of others. Let all of us bear witness to his sacrifice and to the sacrifice of all those who surround us in this hallowed ground. Carl fought and died for an ideal that was the genesis of our country — an ideal he and others fought to preserve at home and on distant shores, the motto of his and my home state, Arkansas: Regnat Populus — the People Rule.

In a very real sense, Carl's life and sacrifice made our lives possible. Capt. Carl Weathers, forever a son of Salem, Ark., and of Arkansas more generally, we are proud of you and proud to salute you today for your life, your service, your courage and your sacrifice.