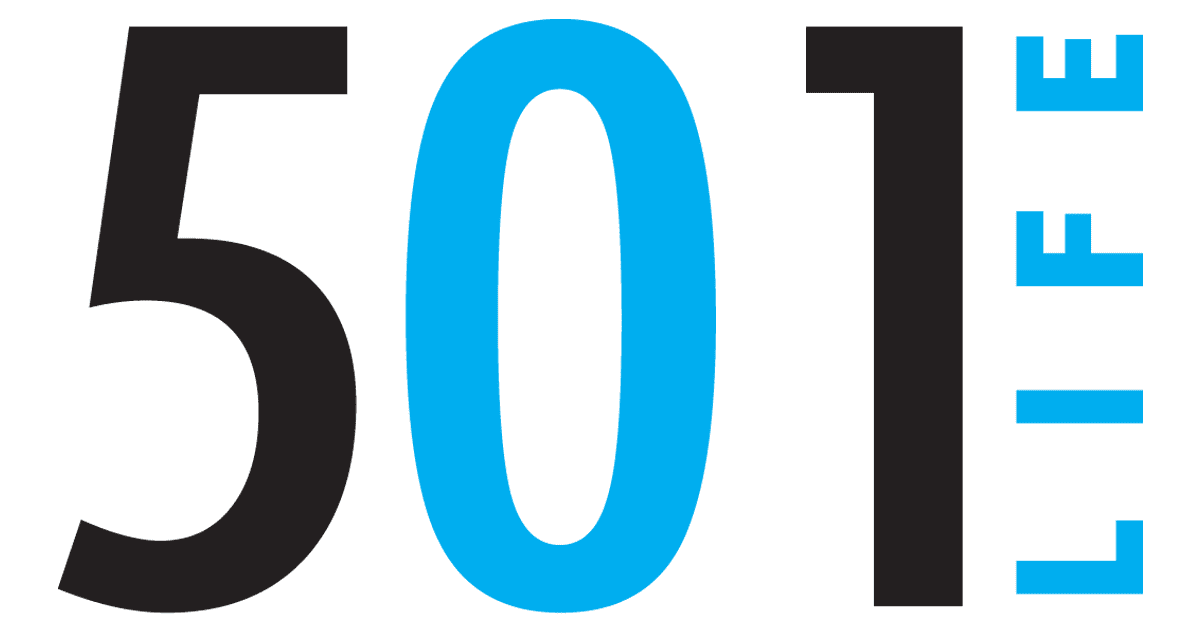 27 Apr

A very high 5

by Donna Lampkin Stephens

After much prayer, planning and hard work, what once was a dream is now a successful reality as 501 LIFE magazine turns 5 years old this month.




Owners Donna Spears and Sonja Keith took their leap of faith when they opened 501 Advertising and Publishing, LLC, in Downtown Conway in February 2008. Together, they brought many years of experience in journalism, advertising, publishing and marketing.

While 501 Advertising and Publishing also provides marketing and ad agency services, 501 LIFE magazine is the face of the company.

"Donna and I felt strongly there was an unmet need in Central Arkansas, and there were ideas we wanted to pursue," Keith said. "We talked about it, prayed about it and visited with people in the community, who gave us a lot of encouragement."

The debut issue of 501 LIFE was unveiled at a launch party in April 2008, and since then, the full-color magazine has "absolutely" exceeded their wildest dreams, Spears said.

"We had a business plan, and in two years, we were where we thought we would be in five," she said. "We didn't want it to be all about us, and we have so much encouragement, and people have been so eager to help us and support us."

According to 501lifemag.com, the monthly magazine aspires to be "a professional, quality publication that those living in the 501 area code can take pride in as well as rely on for interesting, informative and accurate stories and features." The publication area includes the 11 counties (Cleburne, Conway, Faulkner, Garland, Hot Spring, Lonoke, Perry, Pulaski, Saline, Van Buren and White) in the 501 ZIP code.

"We felt there was an unmet need for a regional type of magazine that celebrated the quality of life we enjoy in Central Arkansas," Keith said. "We think we're unique in this market. Some aspects of the magazine are similar in content to other publications, but we're the one publication that rolls it all together. We are very unique in that regard.

"You can find something for everyone. It appeals to a wide variety of people: older, younger, male and female. It really has appeal across the board."

Regular topics include features, news, neighbors, faith, entertaining and food, health, home, fashion, business and sports — as well as the wildly successful Loving LIFE photos, in which readers take the magazine along on their travels and other occasions to document the experience with a photograph. Readers have sent in photos with the magazine from all over the United States as well as in front of landmarks in such places as London, Paris, Fiji and Singapore —the latter of which is 9,732 miles from Conway.

"We wanted the magazine to be as engaging as possible and as interactive as possible," Keith said. "We wanted to seek out ways people could have a part in it, and this was one way we could do it.

"It's really neat to see how the magazine, which starts in Downtown Conway and gets printed in Little Rock, ends up in Africa, Europe, Asia. It's just amazing."

What started as one page of such photos in the monthly magazine has turned into several — with quite a backup.

Such raw numbers tell the story of the magazine's success in its first five years. It started as a 60-page publication with 8,000-9,000 copies printed each month. It now averages 80 pages (and has been as large as 96 plus an eight-page insert) with 13,000-15,000 copies printed monthly.
"And typically, we don't have very many left," Keith said. "We're almost maxing out what we can do in our current format."
From the beginning, Spears and Keith made a deliberate choice to engage with the community in a way that had not happened before. An editorial board, made up of bankers, business owners, marketing executives and community leaders and volunteers, helped even before the magazine was born.
"Our concept was to find people who were involved in the community who have a real heart for a high-quality product, and people who were willing to put their money where their mouth is," Spears said. "When we started doing our homework on the front end, we said, 'What is it you want? How do you want this to look?' We did four prototypes, took those to the editorial board, they said, 'This is it,' and we sold practically every premium advertising space before we left that day."
A long list of contributors helps find and deliver interesting content, whether it's story ideas, photographs or design elements.
Jan Spann of Conway is an original member of the editorial board and also a contributor.
"Having known Sonja and Donna for at least 12 years, I know that whatever they work on will be a project of integrity and vision mixed with a commitment to community involvement," she said. "501 LIFE magazine is a remarkable success that launched at one of the riskiest times in business, especially in the print magazine industry.
"This product resonates with its readers, its advertisers and the communities it serves because the content is relevant, topical and filled with human interest. It's been an honor to be associated with the great team these gals have assembled."
Keith said the deliberate strategy was to build from their base in Faulkner County into other areas of the 501, and that is ongoing as the magazine enters the second half of its first decade. A Conway County editorial board is the result of that strategy, and Keith said they anticipate adding other members to the editorial board, calling those members "our eyes and ears."
"As we've moved into County County, they have been so receptive," she said. "We've had an incredible response. Also in Lonoke County — the Cabot area — and Maumelle. Our goal is to continue pushing the magazine out into other areas in the years ahead."
In recent years, 501 LIFE has expanded it content to include two online products – weekly e-newsletters 501 LIFE Extra and 501 Sports Extra. Content on the magazine webs
ite – 501lifemag.com – is updated almost daily.
So besides expanded content and coverage, what's next for 501 LIFE?
Keith said with the extra content would come an eventual change in format to perfect binding, in which a layer of adhesive, instead of staples, holds the pages and cover together.
"We continue to add new contributors all the time," she said. "We started out with a handful of writers, photographers and designers we had work experience with, and in time, because the product has expanded and grown and because of what it is, we have had a number of people who have approached us about becoming involved. We've probably doubled our group of contributors."
Interns from the University of Central Arkansas, Central Baptist College and Ouachita Baptist University have been invaluable, and Keith said other universities were likely to be added as internship partners.
"We are looking at more ways we can expand into some of those additional counties in the 501," she said. "We're all about the quality. We want to over-deliver and make sure we can get our arms around it before we get out there."
Spears said she could see more participation with the product, including the use of the magazine in area classrooms.
"People embrace it and have a passion for it; they feel a part of it," she said. "Everyone can participate somehow, whether it's something we're doing for a nonprofit, like Step Up to the Plate, or giving back to the community, like the 501 Make Me Over.
"People have felt a real need and feel a real passion to be involved in something that's going to be positive. We don't deliver bad news. You don't have to be a special person to have your picture in there. You don't see the same names and faces in every magazine."
Both Keith and Spears agree that they are simply the facilitators of the magazine. The five-year anniversary is a celebration of all the individuals and groups who have made it the success it is.
"Never in my wildest imagination would I have dreamed it would be this way," Spears said. "I give all the credit to the people who have supported us. We're just driving the business."