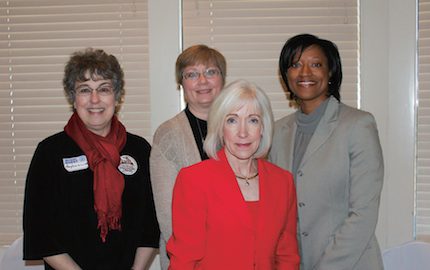 20 Feb

A tribute: Skeeter Kell a big leaguer on, off the field

by Bob Reising


On June 29, 1905, Archibald Wright Graham made his lone appearance in Major League Baseball, playing two innings in right field for the New York Giants in a game in Brooklyn. Never again was the man nicknamed "Moonlight" to take the field for a big-league team.

Almost to the man, those one-game performers are also united by a desire to have played more at baseball's highest level. Virtually every one of them would have spent the rest of life in pure ecstasy if they could have played a full season in "The Bigs," from April through September, from Opening Day to World Series time.


That ecstasy visited Everett Lee Kell. In 1952, the second baseman, who later called Conway his home for 20 years, performed for the Philadelphia Athletics (now the Oakland Athletics) for an entire season. The nimble infielder, better known as "Skeeter," enjoyed an event-filled campaign, too. The Athletics completed 1952 with a winning record, registering 79 victories and 75 losses, landing in the top half of the American League's eight-team league. He did not spend the bulk of the season on the bench, either. Baseball records show him — although a rookie — as the Athletics' starting second baseman, playing more games than either of the veterans listed at the same position.


Nor were his teammates the dullest of baseball's major league performers. Bobby Schantz, who stood a towering 5-foot-6 when stretched and who weighed 139 pounds when soaking wet, emerged not only as the American League's top pitcher, winning 24 games while losing only seven, but also as the League's Most Valuable Player.


Ferris Fain, Philadelphia's first baseman and a one-time jockey and prize-fighter, won the League's batting title the same season. Outfielder Gus Zernial, Skeeter's home-run hitting teammate, gained even greater fame than either tiny Schantz or cocky Fain. The man called "Ozark Ike" will forever be known for introducing the immortal Joe DiMaggio to Hollywood's international superstar Marilyn Monroe.


Skeeter also enjoyed many a game with the national pastime's elite who, after retirement, were elected to the Baseball Hall of Fame. The 22-year-old graduate of Arkansas State tested his talents against 14 players who later earned plaques in Cooperstown. The New York Yankees provided four, including two names known across the globe: Yogi Berra and Mickey Mantle. Cleveland matched the Yankees with a quartet of their own, including the first African American to play in the American League, outfielder Larry Doby. The now-non-existent St. Louis Browns supplied the most unusual of the 14, a pitcher more than twice Skeeter's age. The lanky, legendary right-hander, Leroy Robert "Satchel" Paige, was 45 years old in 1952, but was at his baffling best in posting 12 victories and a winning record for a team that struggled to triumph in only one third of their games.


But, not surprisingly, "Satch" was not Skeeter's favorite player with Hall of Fame credentials. A third baseman he had known since childhood claimed that distinction. Brother George Kell, a fellow Arkansan, split the 1952 season between two American League clubs, Detroit and Boston, and compiled one of the nine batting averages of .300 or higher that helped earn him Cooperstown induction in 1983. Yet, always after 1952, Skeeter undoubtedly delighted in reminding his older brother that he surpassed him in fielding percentage that season. In 1952, second baseman Kell topped third baseman Kell, .963 to .959. Skeeter surely gained no less joy by regularly noting for brother George that in the same season, he stole five bases, and the Hall of Fame Kell, none.


But Skeeter had his good days at the plate, as well. On May 2, for instance, playing in Philadelphia, he lashed a bases-clearing, three-run triple in a 13-12 win over Chicago, and on the 27th of the same month, he pounded out two doubles in three at-bats in another victory, this one over Boston at famous Fenway Park. On July 30, he was even more effective, bashing three hits in four plate appearances, while driving in both runs as Schantz claimed his 19th win, 2-1 over Detroit.


These impressive batting performances should surprise no one. Skeeter's minor-league credentials prior to his arrival with the Athletics offer convincing proof that, as a hitter, he was far from an easy out. In 1950, for example, he clubbed his way to a .345 batting average that included 43 extra-base blows in 144 games. In fact, his total five-season minor-league batting average was just 14 points short of the coveted .300 mark.


Yet, in 1954, on the eve of what most players envision to be the most productive decade of their playing seasons, the not-yet-25-year-old Skeeter retired from the sport he loved most to take advantage of his university degree. That decision revealed his awareness of a painful percentage that few young athletes like to acknowledge, that over a lifetime, books will probably serve them better than balls.


Skeeter had 40 years of success and satisfaction in sales, many of them with Skeeter Kell Sporting Goods, most with L. G. Balfour Graduation Products. His winning personality combined with his sports background and a supportive wife and family earned him a friend every time he met a prospective customer.


In 1994, six years before retiring from Balfour, he moved to Conway. For two decades, the Conway Country Club and Conway's First United Methodist Church marked the spots where he spent many of his most memorable hours. At the former, however, he had the misfortune of often golfing with his bride of 67 years, who acquired the nasty habit of carding lower scores than he did. But at the latter he had good reason to sense that he found forgiveness for his sins of envy.


Shortly after the passing of the Swifton (Jackson County) native on May 28, 2015, Cliff Garrison, the longtime Hendrix College basketball coach whose name is synonymous with integrity in Conway and across the nation, was asked for an assessment of Skeeter.

Cliff was quick to reply, "A great guy! A fine friend! An exceptional family man! A first-rate athlete! And a good baseball player!" Cliff might well have added, "And he wasn't a member of the 'Moonlight' Graham Society, either."


Oh, the joy, the glory, the honor of playing not one game, but one entire season in baseball's major leagues — and of leading a productive, respected, loving life thereafter!