23 May 2015

A summer favorite: The hot dog!

by Don Bingham

With summer entertaining now in view, it's time to grill out, and who doesn't like a great HOT DOG! I recently did some Google research for the history of the hot dog and found some very interesting data on the gourmet, epicurean wonder.

Sausage is one of the oldest forms of processed food, having been mentioned in Homer's "Odyssey" as far back as the Ninth Century B.C.
Frankfurt-am-Main, Germany, is traditionally credited with originating the frankfurter. However, this claim is disputed by those who assert that the popular sausage — known as a "dachshund" or "little-dog" sausage — was created in the late 1600s by Johann Georghehner, a butcher living in Coburg, Germany.


Hot dog historian Bruce Kraig, Ph.D., retired professor emeritus at Roosevelt University, says the Germans always ate the dachshund sausages with bread. Since the sausage culture is German, it is likely that Germans introduced the practice of eating the dachshund sausages, which we know as the hot dog, nestled in a bun.


Another version of the history of the hot dog relates back to Tad Dorgan of the New York Journal. As the legend goes, Dorgan observed vendor Harry Stevens selling the "hot dachshund sausages" during a game at the New York Polo Grounds and shouting, "Get your red-hot dachshund sausages!" Dorgan illustrated this scene with a dachshund dog nestled in a bun with the caption "Get your hot dogs."


The precise history of the hot dog may never be known, but the hot dog maintains its position, reports the National Hot Dog and Sausage Council, as one of America's favorite foods!


The summer months between Memorial Day and Labor Day continue to make up the "hot dog season." Hot dog producers estimate that an average of 38 percent, or $614 million, of the total number of hot dogs are sold during this time. Ten percent of annual retail hot dog sales occur during July, which is designated as National Hot Dog Month.


Here are some favorite, and some famous, hot dog recipes!


Hot Dog Chili Sauce

2 pounds ground beef
1/2 cup onion, chopped
1 clove garlic, crushed
2 teaspoons chili powder
1 teaspoon paprika
1/2 teaspoon salt
1/2 teaspoon pepper
1/2 teaspoon cayenne


Brown ground beef in a large pot. Add onions and cook until the onions turn translucent. Add remaining ingredients, stir and simmer on low for several hours. You can prepare this in a slow cooker and let it slow cook all day, stirring occasionally. The texture of the chili should be fairly smooth and even to use on hot dogs.

Helen's Cabbage Slaw

1 head cabbage, shredded
2 heaping tablespoons granulated sugar
2 heaping tablespoons vinegar
1/2 cup mayonnaise

Mix sugar and vinegar until sugar is dissolved; add mayonnaise to mixture. Toss cabbage with dressing. Sprinkle poppy seeds or celery seeds to taste if desired.

The Classic Chicago Dog

1 poppy seed bun
1 all beef frankfurter with natural casing
1 long squirt of yellow mustard
2 tablespoons of green sweet pickle relish
2 tablespoons freshly chopped raw onion
1/4 medium tomato, chopped
2 pickled serrano peppers
1 kosher pickle spear about 5" long
1/4 teaspoon celery salt

Hot Dog Mac and Cheese Casserole

3 cups elbow macaroni
4 tablespoons butter
1/4 cup flour
2 1/2 cups milk
2 cups shredded cheddar cheese
6 hot dogs, sliced
Salt and pepper, to taste

Preheat the oven to 350. In a large pot of boiling water, cook the elbow macaroni until cooked but still a little chewy, about 8 minutes. The macaroni will finish cooking when it is being baked. Drain and set aside. While the macaroni is cooking, in a large saucepan, melt the butter. Add the flour, salt and pepper, and whisk until smooth. Cook for 2 minutes while whisking constantly. Add the milk, slowly, a little at a time while whisking. Whisk until the sauce begins to thicken. Add the cheddar cheese and whisk until smooth. Remove from heat.

Add the macaroni and sliced hot dogs to the cheese sauce. Mix well. Lightly spray a 9X13 casserole dish. Pour the macaroni mixture into the casserole dish, place into the oven and bake for 30 minutes or until bubbly and the top begins to brown. Makes 6 servings.
---
Recognized throughout the state as an accomplished chef, Don Bingham has authored cookbooks, presented television programs and planned elaborate events. Today, he is the administrator for the Governor's Mansion.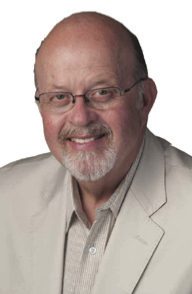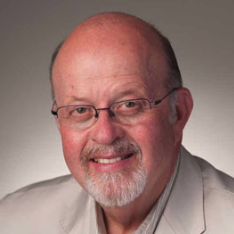 Latest posts by Don Bingham
(see all)