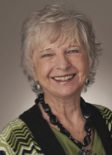 21 Dec 2012

A small fire

Posted at 8:37 PM

in

Faith

by Marilyn Mathis


A fire can begin with just a small spark, but it can grow to destroy a city.


A fire reportedly started in the O'Leary barn in Chicago at 8:30 p.m. on Oct. 8, 1871, and because that fire spread, more than 100,000 people were left homeless, 17,500 buildings were destroyed and 300 people died. It cost the city more than $400 million.


In 1953 a pan of rice boiled over onto a charcoal stove in a small home in Korea. Before 24 hours had passed almost 3,000 buildings were completely destroyed within an area covering one square mile.


James, the half-brother of Jesus, describes the tongue as a fire. "The tongue is a small part of the body, and yet it boasts of great things. See how great a forest is set aflame by such a small fire! And the tongue is a fire . . . for every species of beasts and birds, of reptiles and creatures of the sea, is tamed and has been tamed by the human race. But no one can tame the tongue; it is a restless evil and full of deadly poison. With it we bless our Lord and Father, and with it we curse men, who have been made in the likeness of God; from the same mouth come both blessing and cursing. My brethren, these things ought not to be this way." James 3:5-10


Our words can start fires! They can "heat things up." David wrote: "My heart was hot within me, while I was musing the fire burned; then I spoke with my tongue" Psalm 39:3. Have you ever had that experience? A hot temper can lead to burning words that later we wish we had never spoken. It is essential that we consider our words carefully before we speak. Proverbs 10:19 gives us wise counsel on the choice and use of words: "When there are many words, transgression is unavoidable, but he who restrains his lips is wise." James 1:19-20 tells us "everyone must be quick to hear, slow to speak and slow to anger; for the anger of man does not achieve the righteousness of God."


Although the tongue is small, there is nothing small about the damage it can do. Words carry with them the power to build up or tear down. Are you on the construction crew or demolition squad?


The book of Proverbs has much to say about the use of the tongue. It contains many warnings against speaking lies, gossiping and using the tongue to criticize, slander or to hurt.


It also has many promised blessings to those who speak carefully, graciously and build up others.

Like apples of gold in settings of silver is a word spoken in right circumstances" (25:11). Beautiful words that bless bring comfort and brighten our day.
A soothing tongue is a tree of life" (15:4). Our words can give a person's life pleasure for pain, gladness for sadness and help for hurt.
A gentle answer turns away wrath, but a harsh word stirs up anger" (15:1). Watch that small spark that can stir up strife! Remember, it is just as important how you speak, your tone of voice, as what you say.
A careless word may kindle strife,
A cruel word may wreck a life,

A timely word may lessen stress,

A loving word may heal and bless. — Anon.

The tongue is small, but it has great power. How will you use your tongue in 2013? God wants to use it to bless others and bring Him glory. As you enter this new year, put your tongue, your speech, at the top of your prayer list. Ask God to tame your tongue, to make your words a blessing and not a curse. Like the psalmist, pray, "Set a guard, O LORD, over my mouth; keep watch over the door of my lips" Psalm 141:3. "Let the words of my mouth and the meditation of my heart be acceptable in Your sight, O LORD, my rock and my Redeemer" Psalm 19:14.

"A bird is known by its note, a man by his talk." — Anon.

How will you be known in 2013? As part of the demolition squad or construction crew?
---
A Conway resident, Marilyn Mathis is a wife, mother, Nana and teaching leader for First Wednesday Lunch Break. Readers can reach her at [email protected].