14 Dec 2013

A return to comfort foods: breakfast for dinner

by Don Bingham
Mike Kemp photos

After decking the halls and welcoming the new year in grand style, it's time to quiet down, reflect on the past, prepare for coming spring, diet and enjoy those wonderful foods that help us decompress.

One of our favorite comfort foods is breakfast for dinner. Many prefer breakfast to any other meal and I am quite sure there are those of us who order breakfast for dinner at our favorite restaurants.


The dietary wisdom from the past would encourage us not to eat many of the dishes that feature eggs, simply because they are too high in fat and cholesterol. Today we understand that some fat is fine and it is mostly saturated fat not dietary cholesterol that raises our cholesterol level.


Sarah Moulton is one of our favorite professional cooks and she gives us a perfect way to begin preparing for breakfast for dinner – get out the iron skillet.


Sarah shares, "There is a reason that the cast-iron skillet, a favorite pan going all the way back to colonial times, is still popular. Even though it takes time to heat up, once hot, it retains the heat evenly for quite a while. Moreover, it you take good care of it and keep it well seasoned, it will behave like a nonstick pan. The more you use it, the more nonstick it will become."


Cast-iron is also very affordable, especially when compared to new designer pans on the market.


After purchase, a cast-iron skillet should be seasoned. Pre-heat your oven to 350 degrees. Wash the pan in hot, soapy water with a stiff brush. Apply a thin coat of melted vegetable shortening to the surface, inside and out. The pan should be placed upside down on the upper oven rack and baked for an hour. Place aluminum foil on the bottom rack to catch any drops. Turn the oven off and let the skillet cool before removing it. Skillets should not be placed in a dishwasher. Use a brush and water to wash it, with no soap. Dry a skillet immediately and apply a thin coat of vegetable oil. If it gets rusty, repeat the preparation process.


Get out that "tried and true" black iron skillet and enjoy its many possibilities. Here are a few favorite recipes for these cold winter nights when breakfast sounds comforting and delicious.


Asparagus and Goat Cheese
Souffléd Omelet


1/2 pound asparagus, trimmed
Kosher salt
3 ounces fresh goat cheese, crumbled (about 1/3 cup)
2 teaspoons rinsed, dried and finely chopped fresh tarragon or dill
Freshly milled black pepper
1 tablespoon unsalted butter or vegetable oil
5 large eggs, separated
2 tablespoons unbleached all-purpose flour


Preheat the oven to 375. Blanch the asparagus in a skillet filled with boiling salted water for about 2 minutes or until it is crisp-tender. Drain, pat dry and cut crosswise into 1/4-inch pieces. Transfer to a bowl and toss with the goat cheese, tarragon and salt and pepper to taste.


Melt the butter in a 10-inch nonstick skillet with a heatproof handle; tilt the pan to coat the bottom with butter and remove from the heat. Whisk the egg yolks with the flour, 1/2 teaspoon salt and 1/4 teaspoon pepper until the mixture is fluffy, about 3 minutes. Beat the egg whites with an electric mixer until they hold soft peaks; fold them into the yolk mixture gently but thoroughly, and pour the egg mixture into the skillet, spreading it evenly.


Bake the omelet in the center of the oven for 10 minutes, or until it is puffed and almost cooked through. Spoon the filling down the center, and with a spatula, fold the omelet in half to enclose the filling. Bake the omelet in the center of the oven for 2 minutes more, or until the cheese is melted and the omelet is cooked through.

Ham and Leek Quiche


Crust:
1 1/2 cups all-purpose flour
2-3 tablespoons water
1/2 cup butter
Pinch of salt
Filling:
4 leeks, white part only (2 cups)
3 eggs
3 tablespoons butter
5 ounces ham, diced
1 1/2 cups heavy cream
Salt and pepper


Crust: Mix flour and salt. Work in butter until mixture is crumbly. Work in enough water to form a dough. Chill. Roll out and line a buttered quiche pan or iron skillet. Prick the crust with a fork.


Filling: Cut leeks into small rounds. Dice the ham. Sauté leeks in butter. Season with salt and pepper. When they began to get tender, add the ham and continue to sauté for a few minutes. Remove from heat and cool a little. Mix eggs with cream and add them to leek mixture. Add seasonings. Pour into prepared crust. Bake at 400 degrees for about 25 minutes or until crust is done and filling is set and golden. Serves 10.

Fresh Corn Spoon Bread
with Broccoli and Sharp Cheddar


2 cups whole milk
1 1/2 cups fresh corn kernels (from 2 to 3 ears corn)
1/3 cup yellow cornmeal
1 tablespoon unsalted butter
Kosher salt
1/8 to 1/4 teaspoon cayenne, optional
6 ounces extra-sharp cheddar cheese, coarsely grated (about 1 1/2 cups)
4 large eggs, separated
2 cups small broccoli florets, blanched in boiling salted water for 3 minutes and drained


Preheat the oven to 425 degrees. Generously grease a shallow 2 1/2-quart baking dish.


Combine the milk, corn, cornmeal, butter, 1 teaspoon salt and the cayenne, if using, in a 3-quart saucepan and bring to a boil over medium-high heat, stirring frequently. Reduce the heat to low and simmer, stirring constantly, until thickened, 3 to 4 minutes. Remove from the heat, stir in the cheese and let cool for 5 minutes. Whisk in the egg yolks and stir in the broccoli.


Beat the egg whites and 1/8 teaspoon salt with an electric mixer until they form soft peaks. Stir one-fourth of the whites into the cornmeal mixture and then fold in the remaining whites gently, until they are just incorporated. Spread the mixt
ure evenly in the baking dish and bake in the center of the oven until it is puffed and golden, 15 to 20 minutes. Serve immediately.

Egg, Canadian Bacon and Cheddar Biscuit Sandwiches


2 cups unbleached all-purpose flour
1 tablespoon baking powder
1/2 teaspoon table salt
1 to 1 1/2 cups heavy cream
8 thin slices Canadian bacon (about 6 ounces)
2 tablespoons unsalted butter
8 large eggs, lightly beaten
Kosher salt and freshly milled black pepper
4 ounces cheddar cheese, coarsely grated (about 1 cup)


Preheat the oven to 425 degrees. Lightly grease a cookie sheet.


Stir together the flour, baking powder and salt in a large bowl. Pour in enough of the cream to just form a dough. On a lightly floured surface, knead the dough gently several times and divide into 4 equal balls. Pat each ball to make a flat 3-inch round on the cookie sheet. Bake for about 20 minutes or until pale golden. Transfer to a rack and let cool slightly.


Meanwhile, in a large skillet over medium heat, cook the bacon, turning once, until just golden. Transfer the bacon to a plate and cover with aluminum foil to keep warm. Reduce the heat to low; add the butter to the skillet and heat until the foam subsides. Add 1/4 teaspoon salt and 1/4 teaspoon pepper to the eggs and add them to the pan. Cook, stirring frequently, until the eggs just begin to set. Sprinkle the cheese on top, cover and remove the pan from the heat. Let stand for 2 minutes.


To assemble the sandwiches, cut the biscuits in half horizontally with a serrated knife. Top the four bottom halves with a slice of bacon and one-fourth of the cheese-covered scrambled eggs. Top the eggs with another slice of bacon and the remaining biscuit halves.

Spinach Quiche


1 cup cooked spinach, with all water pressed out
4-6 sliced mushrooms (sautéed in 2 tablespoons butter with 1 small onion, chopped)
1/2 cup chopped tomatoes
Sprinkle 1/2 cup parmesan cheese.
Custard:
1/2 cup buttermilk
1 cup heavy cream
5 whole eggs


Place spinach in pre-baked pie shell in quiche pan or iron skillet. Add mushrooms, tomatoes and cheese.


Blend together custard ingredients and pour over filling. Bake at 350 degrees for 40-50 minutes.

Ham or Bacon Quiche


Filling:
6-10 slices cooked bacon or 6 ounces sliced ham
1 small chopped onion
1/2 bell pepper, chopped
1 cup Swiss cheese
Custard:
1/2 cup buttermilk
1 cup heavy cream
5 whole eggs


Place filling ingredients in pie shell in quiche pan or iron skillet. Blend together custard ingredients and pour over filling. Bake at 350 degrees for 40-50 minutes.
---
Recognized throughout the state as an accomplished chef, Don Bingham has authored cookbooks, presented television programs and previously served as the executive chef at the Governor's Mansion. He is now the director of special events at the University of Central Arkansas.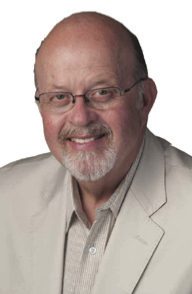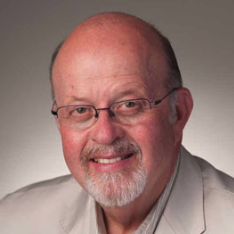 Latest posts by Don Bingham
(see all)