20 Aug 2019

A rare breed: Maumelle volunteer firefighter recognized

Story and photos

by Dwain Hebda

When Maumelle's firefighters get the call, there are two things they can always count on. One is their training. The second is Marty Newsom. 

Newsom doesn't have to be here. A husband and father of two, he has plenty of family obligations to fill his time other than firefighting. Frankly, at 48 years of age, his body doesn't need the punishment of the job either. And he certainly doesn't do it for the money, which is a good thing because it wouldn't get him very far. Newsom is that rare breed of individual who volunteers to put himself in harm's way to protect the lives and property of neighbor and stranger alike.

"The career guys, they've always been very welcoming," he said. "They love the volunteers because when there is a structure fire or they're short-staffed or have several calls at one time and everybody gets spread out, extra bodies are helpful. 'Hey, go throw a ladder around the backside, hook this hose up over here, take this over there, pack up and go in and relieve so and so.' 

"On a fire scene, it's just so crazy and chaotic sometimes, that extra hands come in handy. Even if I may not know how to do everything, I know how to do enough to help."

Newsom got the idea to join the ranks of firefighters in 2016. A co-worker, a longtime Maumelle volunteer firefighter, would revel him with stories and one day mentioned a class was opening up for those interested in joining the volunteer ranks. 

It sounded to Newsom like something worth checking out. It wasn't long before he realized how demanding this newfound activity would be. 

"I started with, I think there were 17 in our class," he said. "By the time we finished, there were four of us left."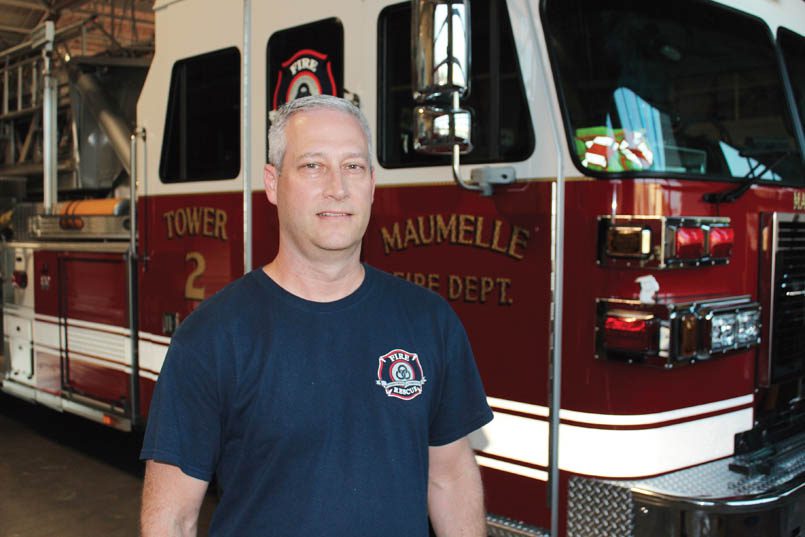 Newsom trained for months both in the classroom and in live fire exercises in order to get to where he could function with his comrades. Even today, he trains twice a month with the squad to stay sharp.
"As far as passing enough of the emergency medical responder classes, the stuff that would allow me to start participating, it was probably eight or nine months, something like that," he said. "You're never really finished; even the career guys train every day."
The training is understandably rigorous, given that volunteer firefighters aren't mere bystanders at the scene of an emergency. They are allowed to go and do everything career fire fighters do, limited only by certain medical certifications and specialized training. The longer Newsom and his classmates lasted, the harder the instructors pushed them, especially during the live training events.
"The structure fire class I went through was up in Conway," he said. "It was four weekends, starting Friday night and running all day Saturday. It involved going through structure fires on multiple levels, multiple fires, multiple victims, basement crawls. They put you in some pretty tough situations.
"It's all monitored; there's instructors there, so in a way you're kind of at ease because if you get in trouble, you know they're there. But they push you and put you into some intense situations where you can't see anything, you don't know how much air you've got left and you're trying to drag somebody out of there."
As for being at an age where he could pass for some of his fellow firefighters' father, Newsom's determination and drive earned him the respect of his colleagues. 
"Well, I've always been pretty active," he said. "I mean I'm not going to say I've always been in tip-top shape, but I'm probably in better shape now than I have been in a long time, just trying to keep up with those guys."
Newsom did more than hold his own. Linked to the station's dispatch via a smartphone app, he became a regular responder to emergency alarms. So much so, in fact, he was recently recognized by the Maumelle Fire Department as Volunteer Firefighter of the Year. He also received the Ready and Reliable Award, denoting the volunteer responding to the most calls that year. 
And just how many calls did Newsom answer? Even he doesn't know for sure, but he'll tell you one thing; there's more where that came from.
"It's pretty intense, but I enjoy it," he said. "I'd like to do it as long as I'm healthy enough to pull my own weight. Once I start becoming a burden or a liability on a fire scene, I think it'll be time to step down. But as long as I can be an asset, I'd like to do it as long as I can."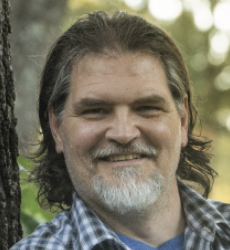 Latest posts by Dwain Hebda
(see all)