29 Nov 2022

A month of miracles

I believe this is the time of year when most miracles happen. The holiday season causes many people to set aside frustrations with family and friends and join them for a meal, or to reconnect around a buffet of delicious goodies.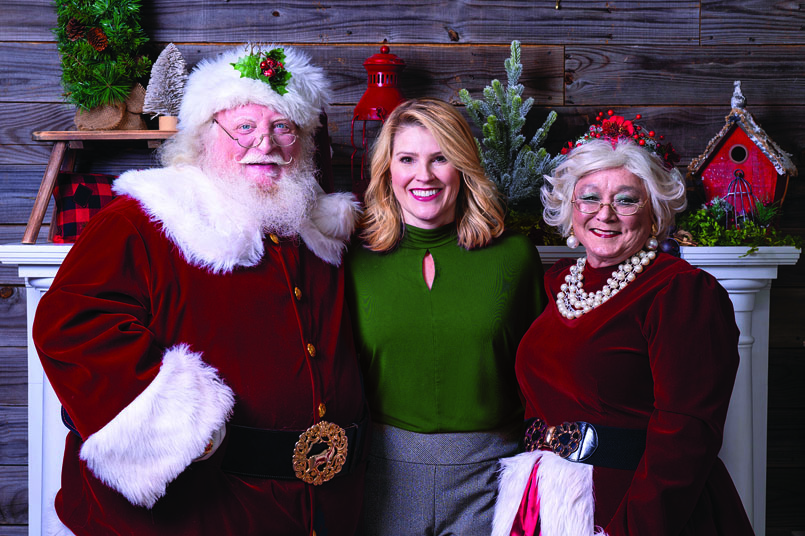 The roots of the season are simple. We have set aside Dec. 25 as the day to honor the birth of Jesus, the Christ. This celebration brings out the best in humanity and opens our hearts to reconciliation and our pocketbooks to generosity. We're also reminded of both personal and community celebrations and traditions. Many of them are listed in our Calendar of Events to help you make festive plans.
This issue is themed "Traditions" because rituals and customs give us a sense of roots. They play a role in the rhythm of our lives, and if you try and skip a holiday tradition, your children and grandchildren will quickly remind you!
We are a regional magazine that celebrates life in 11 counties. This month we bring you a Christmas cookie from each county, along with many recipes. We also share David Glaze's tradition of decorating multiple trees throughout his lovely home. Sam and Dana Boyster remind us to invest time in creating gifts in a feature about gingerbread houses. Like me, you'll wish you were on their Christmas list!
Don't miss our pet feature which explains the life of circus animals, or the artist feature about Angela Barry whose canvas is cakes. See the spectacular cake she crafted for 501 LIFE on page 7.
In his column, Dr. John Robbins of Pulaski Heights UMC – Little Rock reminds us of the simplicity of the Savior's birth. Also, be sure to read about Grandma Sue of Morrilton who is the embodiment of Southern hospitality.
And remember the saying from "The Santa Clause" movie: "Just because you can't see something doesn't mean it doesn't exist." There is love. There is forgiveness. There is hope and there are miracles — just look across the table during Christmas dinner. 
Stefanie Brazile
Editor