By Tiffany Block
A matter of taste – I am referring to that all too familiar circle or square-shaped dough, usually topped with different varieties of meat, veggies and cheese. Yes, you guessed it…pizza.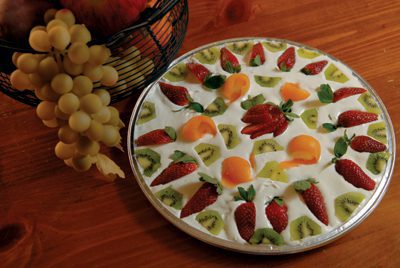 Pizza is a universal food. It comes in many different shapes, sizes and varieties; it's just a matter of taste. Originally confined to Italian neighborhoods, pizza has now become mainstream. Travel anywhere in the world and you probably will be able to find some type of pizza.
If you are like most people, you love pizza. No doubt, you probably have a favorite type. Some of the most popular toppings are the old favorites: pepperoni, sausage, veggies and, of course, extra cheese. Although some would argue that extra cheese qualifies as a topping.
Just because these are the most popular, does that necessarily make them the best pizza toppings? Of course not. It's a matter of taste.
Many of us can remember a world where putting ham and pineapple on a pizza was considered bizarre. Today, adding such toppings is often called a Hawaiian pizza, and it's a very popular choice nationwide.
Pizza is the ultimate comfort food and with a little practice, you can easily make your own delicious homemade pizza. Let me give you four reasons why you should make your own pizza:
Making pizza is easy. With the basic tools found in any kitchen, you will be able to make pizza dough. All pizza dough follows the same basic pattern. Mix flour with yeast, water and salt. Some pizza dough recipes call for oil, however this may be omitted. (I use olive oil in my recipe, but this is a matter of taste.) There are many wonderful pizza dough recipes available. You need to find one that you like and will satisfy your own taste OR you can do like I do most of the time, buy the pre-made crust found at your local grocery store.
Making pizza is healthy. Since you are making your own pizza, you have total control over the ingredients. I encourage you to use the freshest ingredients available. The old standards, pepperoni, sausage, tomato sauce, and various cheeses (like mozzarella) make excellent toppings for pizza. There are many vegetables that can be used for pizza as well, including fresh garlic, tomatoes, eggplant, peppers, onions, mushrooms and zucchini. Fresh seafood such as shrimp and clams can also complement your pizza. Don't be afraid to experiment. You will create new taste sensations. You are only limited by your imagination when deciding what to put on your pizza.
You will save lots of money. This is probably the best reason, considering these economic times. You will be amazed at how economical it is to make your own pizza.
Making pizza is fun and can be a wonderful group activity. When you make pizza, you can get everyone around you involved in some part of the process. Pizza is also an enjoyable family activity. All kids love making pizza.
Mushroom Broccoli Pizza
Pizza crust (store bought)
3 cups broccoli florets
1 cup sliced fresh mushrooms
1/4 cup chopped onion
4 garlic cloves, minced
1 tablespoon olive oil
1/2 cup pizza sauce
4 plum tomatoes, sliced lengthwise
1/4 cup chopped fresh basil
1 1/2 cups shredded part-skim mozzarella cheese
1/3 cup shredded Parmesan cheese

Place broccoli in a steamer basket; place in a saucepan over 1 inch of water. Bring to a boil; cover and steam for 5-6 minutes or until crisp-tender. Transfer broccoli to a colander. Rinse with cold water; drain and set aside.
In a nonstick skillet, sauté mushrooms, onion and garlic in oil until mushrooms are tender. Spread pizza sauce over crust. Top with mushroom mixture, tomatoes, broccoli, basil and cheeses. Bake at 425 degrees for 12-14 minutes or until crust is golden and cheese is melted.
Baked Potato Pizza
1 pizza crust (store bought)
3 medium unpeeled potatoes (baked and cooled)
1 tablespoon butter or margarine, melted
1/4 teaspoon garlic powder
1/4 teaspoon dried Italian seasoning
1 cup sour cream
6 bacon strips, cooked and crumbled
3 green onions, chopped
1 1/2 cups shredded mozzarella cheese
1/2 cup shredded Cheddar cheese
Cut potatoes into 1/2-inch cubes. In a bowl, combine butter, garlic powder and Italian seasoning. Add potatoes and toss.
Spread sour cream over crust; top with potato mixture, bacon, onions and cheeses. Bake at 400 degrees for 15-20 minutes or until cheese is lightly browned.
Let stand for 5 minutes before cutting.
Pretzel Fruit Pizza
3 cups finely crushed pretzels
2/3 cup sugar
1 1/4 cups cold butter or margarine
1 (14 ounce) can sweetened condensed milk
1/4 cup lime juice
1 tablespoon grated lime peel
1 1/2 cups whipped topping
7 cups assorted fresh fruit
In a bowl, combine pretzels and sugar; mix well. Cut in butter until mixture resembles coarse crumbs. Press into a 14-inch pizza pan. Bake at 375 degrees for 8-10 minutes or until set. Cool on a wire rack; refrigerate for 30 minutes.
Meanwhile, in a bowl combine milk, lime juice and peel. Fold in whipped topping; spread over crust. Cover and chill. Top with fruit just before serving.
Strawberry Pizza
6 tablespoons butter or margarine, softened
1/2 cup sugar
1 egg
1/2 teaspoon vanilla extract
1/4 teaspoon almond extract
1 1/4 cups all-purpose flour
1/2 teaspoon baking powder
1/2 teaspoon salt
Filling:
1 (8 ounce) package cream cheese, softened
1/2 cup confectioner's sugar
2 cups sliced fresh strawberries
1 cup sugar
1/4 cup cornstarch
2 cups crushed fresh strawberries
In a mixing bowl, cream butter and sugar for 2 minutes. Beat in egg and extracts. Combine flour, baking powder and salt; gradually add to creamed mixture and mix well. Cover and refrigerate for 1 hour.
On a floured surface, roll dough into a 13-inch circle. Transfer to an ungreased 12-inch pizza pan. Build up edges slightly. Bake at 350 degrees for 18-22 minutes or until lightly browned. Cool completely.
In a mixing bowl, beat cream cheese and confectioner's sugar until smooth. Spread over crust. Arrange sliced strawberries on top.
In a saucepan, combine sugar, cornstarch and crushed berries until blended. Bring to a boil; cook and stir for 2 minutes or until thickened. Cool slightly. Spoon over strawberries. Refrigerate until serving.