Sep 24, 2019

A love of the game: Jones creates firm, academy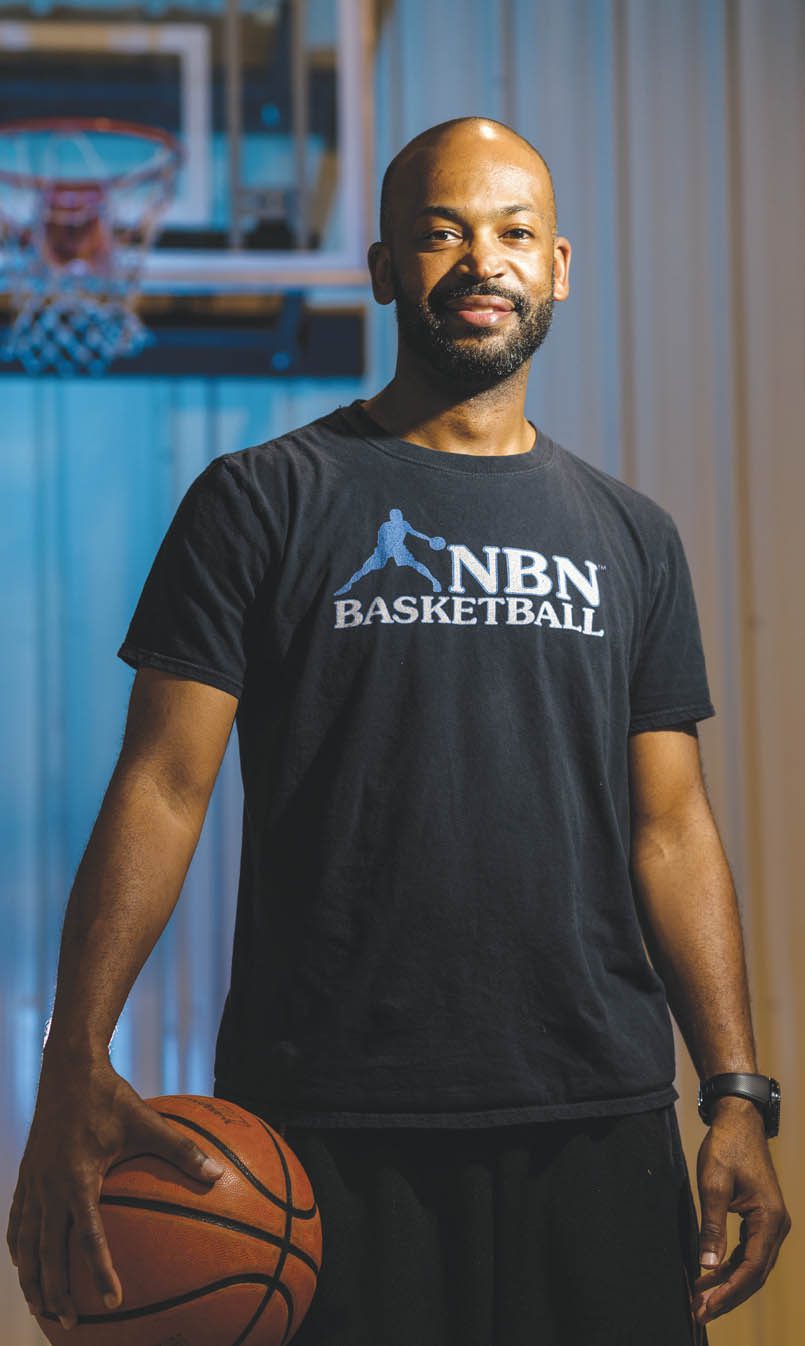 by Kiera Oluokun
TJ Jones' love for basketball has helped him turn his passion into a growing business. TJ, a native of Conway, said that basketball has always been a part of his life. "I've been playing basketball for as long as I can remember," he said. "I've always had a love for the game." 
TJ started playing basketball at a young age. He remembers being a child and going to hang out with his friends and playing games on different courts. Even when he participated in other sports, such as baseball and football, he said that he always gravitated toward basketball. 
TJ started playing in an organized league in fourth grade through Conway Parks and Recreation's city league. He then moved on to playing for his school in seventh grade, which continued throughout his high school career. 
After high school, TJ received the opportunity to play on a collegiate level at Central Baptist College for two years. After his time at CBC, TJ received a scholarship to play basketball at Ouachita Baptist University in Arkadelphia. When his collegiate basketball career ended at OBU, he returned home to the University of Central Arkansas to finish up college. 
Although he did not join the team at UCA, it is there that he discovered his niche in skill development. While at UCA, TJ ran into Coach Charles Hervey, the men's basketball coach at UCA at the time, and he presented him with the opportunity to work with the team's returning point guard. "I had never thought about doing any skill development. I wanted to coach at the time, but I had never really thought about skill development. I didn't even know what to do." 
TJ worked with Hervey and did skill development for the team off and on until 2004. In 2004, his wife's uncle asked if TJ would be able to work with his son during the summer to improve his basketball skills. After seeing his client's improvements during the basketball season, TJ decided that he wanted to branch out and see where his skill development coaching would lead him. 
Under pressure to meet a tight deadline to put an ad in a newspaper for his business, TJ needed to come up with a name. "Nothing but Net Basketball" was the name that TJ went with, although he admits to not being a fan of the name at first. He planned on changing the name the next year, but decided to keep it. "In 2005, I put an ad in the paper and I had one person call me, and as they say — the rest is history." 
Currently, TJ has more than 150 client contacts and does around 15 to 20 sessions per week. He does not work with all of the clients at the same time. He works with some during the summer, some during the season and others just here and there. He does one-on-one sessions, camps, private groups and classes, where there may be three or four players in the class. For TJ's younger clients, around the age of 5 or 6, he likes to just keep it fun. "We work on dribbling and passing the ball. I come up with little games for them to play so that they can have fun." 
As Nothing but Net Basketball approaches its 15th year, TJ is open to taking on more ventures. "In the next five years, I really want to get into more consulting," he said. "When I first started, there was not that much information about skill development. I don't want to be 60 years old on the basketball court." 
This year, he launched T. Jones Consulting Firm, where he will be able to do basketball skill development consulting along with taking on more business opportunities. Through the firm, TJ will be able to work more with parents, players and coaches to create a skill development plan and programs. 
In addition to starting his consulting firm this year, TJ also authored the Skill Development Playbook, an informative book that teaches parents, coaches and players how skill development is actually created. Although the process was long and there were challenges, the book was finished this year and it is available to purchase on Amazon.  "This is not a drill book, but if you are a parent and you want to know how to start working with your kids on basketball, this is the perfect book for you."
In addition to conducting training sessions, consulting and promoting his skill development book, TJ will also soon be hosting the inaugural Youth Basketball Leadership Academy, an idea that came to TJ after he attended a Junior NBA conference. After presenting the information that he obtained from the conference to Mayor Bart Castleberry and gaining his support, TJ said that he hit the ground running with planning the event. He spoke with coaches and got feedback and input on how to put the clinic together. 
The Academy will be catered toward any person who works with youth players from elementary to high school. TJ will have a range of panelists who will discuss academics as well as skill development. A sports psychologist will also be present to discuss the emotional damage that can be done to players who have too much pressure placed on them and how it affects their performance. 
The one-day event will be held 9 a.m. until 2 p.m. Saturday, Sept. 28, at the Faulkner County Boys and Girls Club. For information or to register, visit tjonesfirm.com/2019-academy.