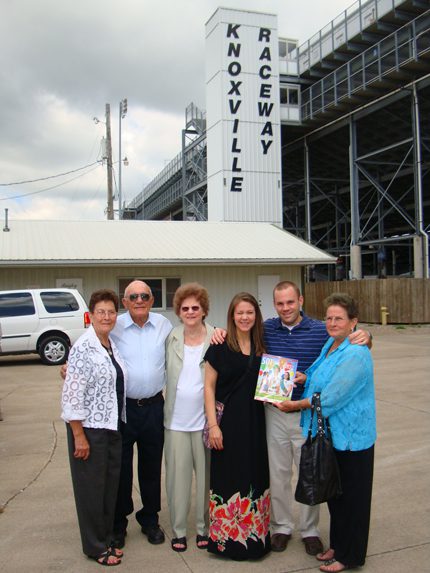 26 Dec 2012

A look back – Ward inducted into hall of fame

by Mark Oliver

Bobby Ward of Springhill recently reached the pinnacle of the racing world with his National Sprint Car Hall of Fame induction on June 2 in Knoxville, Iowa, capping an incredible nearly 20-year journey in which he earned a whopping 369 wins.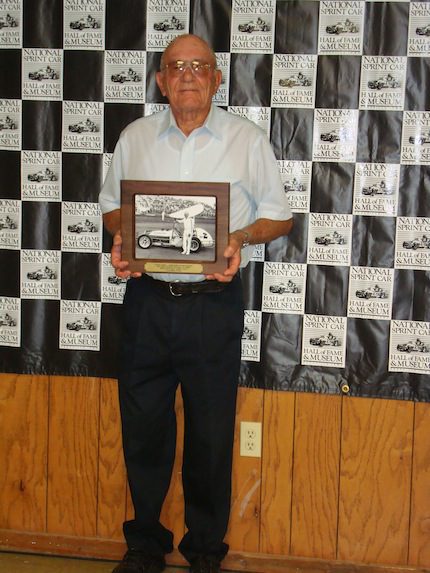 "It was one of the best days of my life," Ward said. "I had been there five different times before and watched some of my friends get inducted. But when it's your time, it's completely different. It was the greatest high that you could ever expect in racing. It was an incredible high and one of the best feelings that you could ever have in all of racing."
Ward began racing in 1954, where he would drag race amongst friends. Over the next two years, race tracks began popping up around Arkansas, including Jacksonville, Benton, Conway and Pine Bluff. When the first Arkansas State Championship was held in 1957 in Pine Bluff, Ward took first place in his 1934 Ford Coupe, and it jumpstarted a career that would see many more achievements and honors.
Deemed the "Arkansas Traveler," Ward's racing adventures took him to tracks all across the country including New Mexico, Missouri, Texas, Kansas, Kentucky and Tennessee.
"You're only as good as your competition," Ward said. "That's the reason I really began travelling. When you go into someone's backyard, it's not like being at home. They have always been there and you have to compete on their home turf."
The "Arkansas Traveler" went on to win 19 national championship races in different states over his career, including three of the first four Arkansas State Championships and four more Arkansas State Championships in the 1960s.
Even though the wins kept rolling in for Ward, he still encountered a few speed bumps along the way.
"People always asked me if I made money [from racing]," Ward said. "I said no. You might as well take your money and go to Las Vegas. One night you have money — the next night, you don't. I did my own mechanic work, built my own engines, put the cars together and repaired them if something happened. That's the only way that I could keep going."
How does someone win so many races throughout his or her career? Ward says consistency is the key.
"The main thing is to finish the race," Ward said. "You don't have to finish first every race, but be consistent. That will get you closer to the front. Race the racetrack, not the person beside you. Your car will be as good as it is set up for that race track."
Ward officially retired from racing in 1974 and sold his iconic Mee2 racecar to Bobby Davis Electric in Memphis.
"Through the years, it had become harder and harder to run up front because some of the businesses were buying into racing," Ward said. "They could put out more money than I could."
Now that he has achieved racing's highest honor, Ward, who recently celebrated his 77th birthday, plans to finally take some time for relaxation.
"I'm ready to retire and enjoy my life," Ward said. "Age is creeping up on me and I can't do what I used to be able to do when I was 40 and 50 years old. I still have my shop and can piddle around and do work and pass the day."
Today, Bobby lives with his wife, Pat, in Springhill.
"Central Arkansas is my home," Ward said. "This is where I grew up and although I traveled to many great places, I only have one home."
(This story originally appeared in the August 2012 edition of 501 LIFE.)