31 Jul

A fresh start

I sense the back-to-school excitement in the air. Stores are teeming with clothing sales and school supplies. Band members, cheerleaders and football teams are returning to campus for early-morning practices. Parents are checking game schedules and signing their children up for fun after-school classes. After being home with their children and having more control over their environment, some parents will resist the flurry of activity.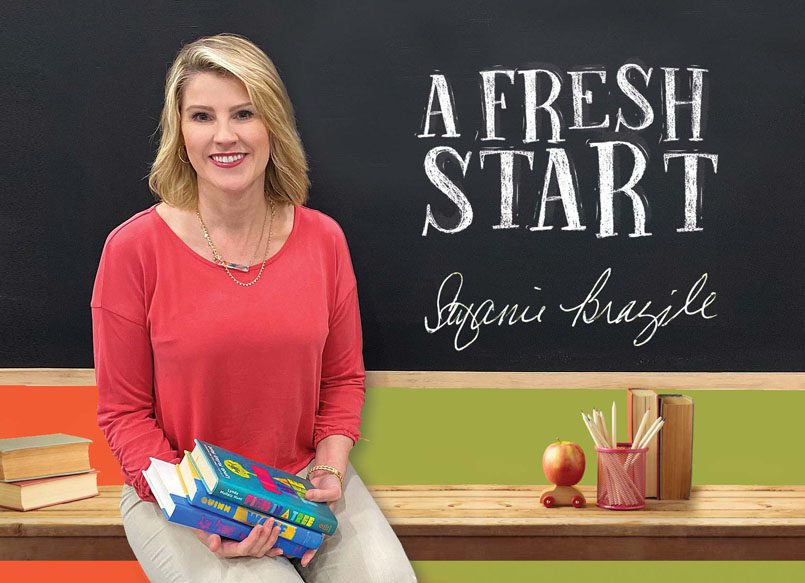 This time of year feels comfortable because we know that it means that cooler temps are soon to follow, but heading back to school this year is different from any other I've known. Yes, many students returned to the classroom in the spring, but a large percentage finished the school year as virtual learners. Add to that the news of virus variants, and it's obvious that the start of this school year has extra stress. Health concerns and the socialization gap that students have experienced all create new anxiety.
School districts always begin meeting with their staff weeks before the first day of school. Added to their training sessions this August are materials that will teach educators how to help students cope with stress. It's good to know that adults have recognized the impact that worry, sickness and loss have on children, youth and young adults. We've interviewed an expert on the subject and shared her insights. Our inspiring columnists also have advice that parents can use to set their kids up for a positive school year.
This magazine is overflowing with articles about special students, teachers, schools and athletes. Make sure you meet Riley Popovich, our Kid of the Month from Cabot. And Donna Stephens' story about a recent Searcy graduate, Briley Waddill, will touch your heart as you learn how she overcame cancer with strength and grace.
We've also brought you information about programs that benefit kids in Central Arkansas, like the "Rise and Shine" series that was offered by Arkansas PBS this summer. Multiple Arkansans who have won "Teacher of the Year" taught lessons that were aired to help kids stay engaged and challenged over the summer months.
"Crops for Kids" highlights how students in White County learn about farming and even earn money from a one-acre rice crop.
The August issue also highlights important charity events and the volunteers who make them happen. Be sure to meet Julie Gorman and learn about her involvement with the "Dancing With Our Stars" event in Little Rock next month. The dazzling fundraiser benefits the Children's Tumor Foundation.
We are fortunate to live in a society that promotes education because learning is a lifelong journey we can all enjoy. We've even snapped a story about adult education opportunities into this binder.
It's time to head back to school, so plan some extra time for your morning commute and watch for school buses. If you wave at those kids, you'll help them go back to school with a little more spirit as they make a fresh start each day. 
Stefanie Brazile
Editor