23 Jun

A fish story: Conway's West keeps casting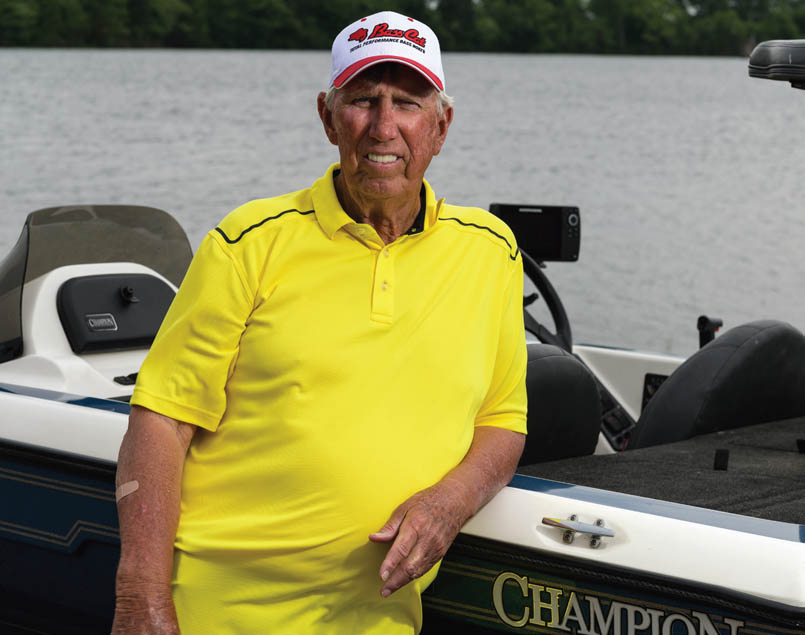 by Mark Oliver
If you've visited any of the 501's waterways over the past six decades, chances are you've seen Jim West on a boat with a rod, a reel and a smile. 
Born and raised in Conway, West, 74, has been playing the same game on the lakes and rivers of the Natural State for more than 60 years.
"For me, fishing is simply the enjoyment of catching fish, trying to fool them and make them bite," West said. "Some of my earliest memories are of my dad taking me fishing as a young boy. He loved bass fishing — in fact, we bass fished together until he was 90 years old. He told me one time that I'm like an American Express card — he couldn't leave home without me."
As one might expect, West has his share of big fish stories from over the years. However, the angler's favorite tale is one of waiting "just a few more minutes."
"My dad carried the nickname 'Big Bass Bill' because he would always catch the biggest bass every tournament," West said. "He and I were fishing in a tournament on Lake Nimrod, and we had about 30 minutes left in the tournament, and he wanted to call it a day. I said no — just a few more minutes. I wanted him to land a big bass. We moved down to a different spot and not five minutes later, his rod was doubled over with a bass that weighed six-and-three-quarter pounds. And wouldn't you know, it won the biggest bass in the tournament that year."
West's fishing career didn't come without its hurdles, however. In the late 90s, a health scare threatened more than just West's time in his boat.
"I was diagnosed with cancer back in 1997," West said. "There were several years where it was hard to fish because I was so weak at times, but the good Lord helped me fight through and thank God I am healed today."
In 2013, West, the former electric distribution manager at Conway Corp, retired after 49 years of service to dedicate more time to his family and the sport he loves.
"These days, I'm fishing probably a couple times a week," West said. "I keep my boat in the garage with around eight or nine rods and reels and plenty of equipment, so I don't have to pack anything. When I'm ready to go fishing, I just hook up my boat and go."
A year after retiring, West's angling expertise landed him a unique opportunity to grow the fishing tournament scene in Central Arkansas.
"At church one day, my pastor told me there was a man named Brian Parsons who was wanting to start a fishing tournament and didn't really know how to do it," West said. "He and his wife (Amanda) asked me if I would help them get started, and I told them everything I knew. It started out as the Soul Food Café tournament and eventually turned into what it is today — Fishin' for a Mission. My son and I won the first tournament, and we've fished in them ever since."
Five years later, Fishin' for a Mission has blossomed into one of the premier fishing tournaments in the state. In April, the fifth-annual tournament drew 55 teams competing for more than $8,000 in cash and prizes. However, West says it's not the rewards that inspire participation.
"It's not all about winning because the money they make benefits local charities, and that's a good thing," West said. "The Parsons, Brian and Amanda, do a fantastic job with the tournament and deserve all the credit. Everyone always has a good time there. I don't really have a role in the tournament organization anymore. I just fish in the tournament and enjoy being around people that I know. This year, I fished with my granddaughter's husband, and even though we didn't finish in the money, we had a good time."
After his father's passing in 2017, West continues fishing in his memory and strives to be a positive role model for the younger generation of the West family.
"I'm a blessed man," West said. "I have a great wife, children, grandchildren and sons-in-law. They're all good people. Our family is filled with outdoorsmen. I have a son-in-law who won the Mr. Bass Classic one year and another son-in-law who is a world champion duck caller. I'm very proud of them."
At the end of the day, West says that when it comes to finding success on the water, it's all about being somewhere you enjoy and having a little bit of luck.
"Lake Dardanelle and the Arkansas River are two of my favorite spots to fish," West said. "I like to throw a crank bait and a spinner bait or sometimes I'll fish with a worm. It depends on the day and the time of the year. Fish are finicky at times. Sometimes you just have to get out there and just start trying stuff and hope for the best."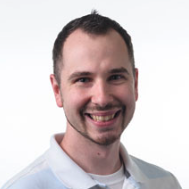 Latest posts by Mark Oliver
(see all)