30 Aug 2022

A Central Arkansas flavorite

By Tammy Keith

Loblolly Creamery in Little Rock offers 32 unique flavors of handcrafted ice cream, but Arkansas is the special ingredient that runs through all of them.

Sally Mengel, who co-founded the company in 2011, operates Loblolly Little Rock Scoop Shop and Loblolly Benton Scoop Shop. "I love ice cream; I'm kind of obsessed," she said. "I never get tired of it."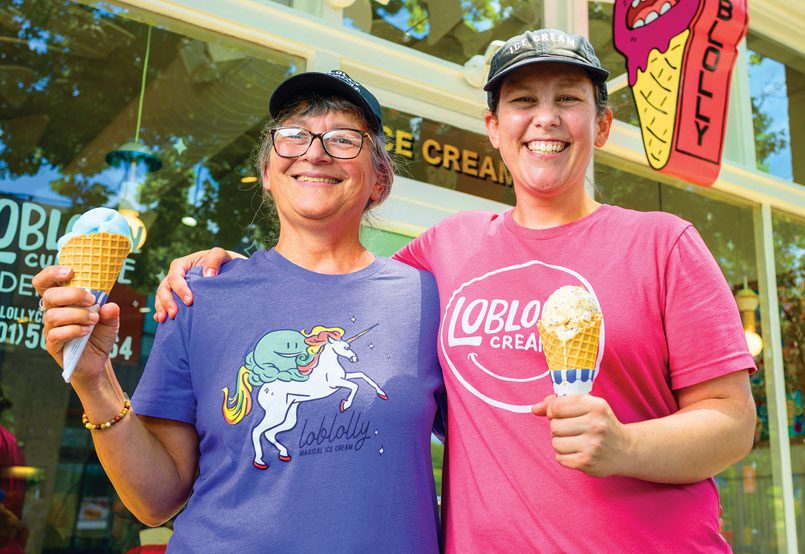 She puts that energy and passion into every detail of her made-from-scratch ice cream using Arkansas products from berries to bourbon. Strawberry Buttermilk and Blackberry Sorbet use berries from Barnhill Orchards in Lonoke; Rock Town Bourbon Pecan uses Arkansas pecans and a touch of the libation from the Little Rock distillery. Coffee and Cream is made with Fidel & Co. Coffee, roasted in North Little Rock.
Any ice cream connoisseur can find a favorite among the 14 signature offerings that include decadent chocolate-based Pinnacle Trail, a popular Little Rock site; Arkansas Mud (her favorite); and Little Rock-y Road.
Even the business name has Arkansas roots: It's named after the state tree, a Loblolly pine. Mengel said many people don't know the state tree, and she likes the way Loblolly rolls off the tongue. "I think it's really fun. It kind of sounds like you have a mouth full of ice cream when you're talking. It's ice cream, so it doesn't need to be serious."
Mengel and her employees have fun experimenting with flavors to create tiny batches of special offerings. "It's like art. Ice cream is like a blank canvas. You can layer any scent or texture," she said.
Here's the latest scoop: Loblolly Creamery is creating a limited-edition concoction as the official ice cream of 501 LIFE Magazine. A flavor certain to honor Central Arkansas will be offered Sept. 1 through Sept. 15 (see pg. 26). It will be available exclusively at Loblolly Scoop Shops in Little Rock and Benton and at Bell Urban Farm in Conway. If tastebuds demand, it will continue to sell through the end of September.
Readers will receive a 10 percent discount at loblolly.com, using code 501LIFE for shipping orders, or they can go to the online Scoop Shop order site at loblolly–creamery.square.site to receive the discount on ice cream pick up orders. The discount cannot be used at the register of the Loblolly Scoops Shops which are located at 1423 Main St. in Little Rock and at 115 N. Market St. in Benton.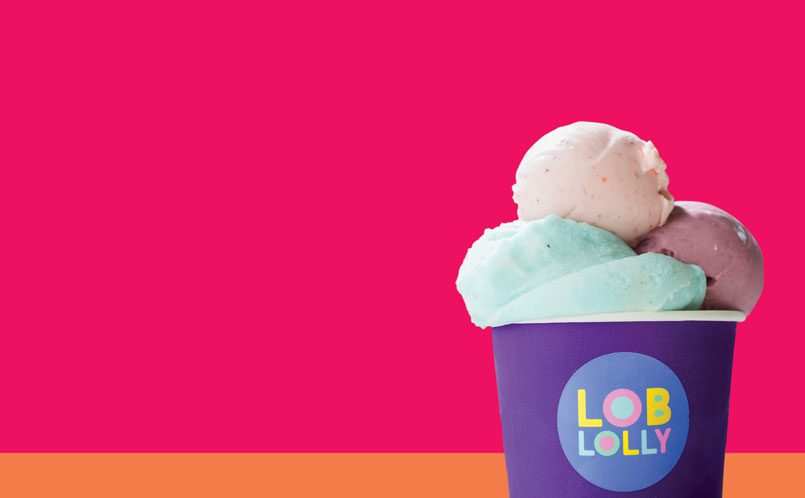 Magazine co-owner Jeremy Higginbotham said from the minute he and Editor Stefanie Brazile learned about the 501 LIFE flavor, "We said, 'Bucket list, check!'
"We know this flavor will take many by surprise, which is why we adore the idea," he said. "The flavor is a perfect example of our mission to take something everyone knows and loves in Central Arkansas and present it in an unexpected way."
Mengel takes pride in making as many of her products as possible "from the ground up." That means mixing the sugar and milk, baking their own sandwich cookies and brownies to use for ingredients, and making their own batter for the vegan, gluten-free waffle cones. Other popular treats are their macarons and marshmallows. The marshmallows were a happy accident. The waffle cones were too large in the beginning, Mengel said, so they made marshmallows to plug the holes in the bottom. "People started asking, 'Well, do you sell these?' So we packaged them." Mengel said they are working on new marshmallow flavors.
Becoming an ice-cream shop owner was somewhat of a happy accident, too.
When Mengel attended Emory University in Atlanta, Ga., she started a student-run coffee cart with fair-trade coffee and worked part-time at an ice-cream store. Fast forward to 2009 when she moved to Little Rock, where her parents live, and she worked for Shelley Green, owner of The Green Corner Store in the historic Lincoln Building on South Main Street. It had once been home to Dawson Drug Store and soda fountain.
Green gave Mengel and former co-worker Rachel Moore the freedom to start another soda fountain inside the gift shop, and Mengel said they made 10 ice-cream flavors from scratch. They needed a business name that represented Arkansas, and she and a group of friends came up with Loblolly. In addition to being the state tree, "if you squint, the Loblolly pine looks like a cone on top," Mengel said, laughing.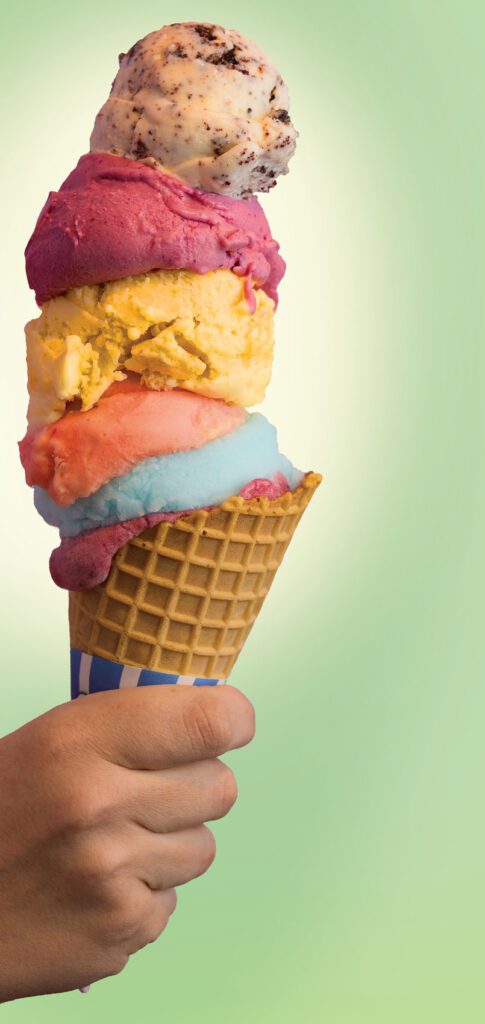 She considers Loblolly's birthday to be November 2011, when it had its first big test. She and Moore entered the Arkansas Cornbread Festival and made buttermilk ice cream to go with their entry. "We'd gotten our first commercial ice cream machine the day before; it was really scary," Mengel said. The ice cream was "chunky," and she was worried.
They won first place in the nontraditional category. "I said, 'OK, we can do this!'"
Since 2014, Mengel has co-owned the business with her mother, Laura Frankenstein, a former family doctor. (Yes, that would make her Dr. Frankenstein.)
"She helps with the big decisions of growth, human resources, and our mission," Mengel said. "Sometimes running a company can feel like raising a kid, so having the support of your family helps raise the business."
In 2017, they opened Loblolly Scoop Shop next door to The Green Corner Store, and the Benton shop in fall 2021.
In addition to the two brick-and-mortar locations, Loblolly Creamery has a solar-powered truck that is available for events and catering, and the business sells its ice cream through wholesale partners all over Arkansas.
Loblolly also partners with nonprofit organizations, such as the Mosaic Templars Cultural Center, to give back to the community. Every third quarter, the shop offers "the very, very popular" Mosaic Templars Maple Leaf Ragtime, she said, and gives a percentage of the profit to the organization.
Making a difference in the community and becoming a neighborhood destination is important to Mengel.
"Ice cream is so nostalgic and memory-based. Our scoop shops have been part of celebrations and people's rituals," she said. "Our ice cream truck has been part of 10-20 weddings a year. Someone had the truck 10 years ago at their wedding; now we're going to be part of their gender reveal. We've had two couples get married at the courthouse and come in to share ice cream. We had an actual wedding and a little reception in the back of the shop. I think they had their first date at Loblolly. Being part of their memories in an important part of their life was cool. There are just a lot of important memories around ice cream. People will say, ''Oh, this is my 1-year-old's or 2-year-old's first ice cream cone.'
"It's amazing that people want us to be a part of their lives. In the 501, people have had open arms from the beginning. Arkansas likes to support local and support their community, and that's really lovely."