18 Nov 2013

A cake that takes center stage

by Don Bingham

A special coconut cake recipe brings back many memories from our family culinary traditions!

The cake began with my mom baking the cake and using freshly grated coconut, incorporating the coconut juices into the batter. This delicious cake was reserved for the Christmas holidays and that winter vacation to Florida. For those family vacations, mom and dad would take a trunk full of items to cook in roadside parks along the route to Florida, and the coconut cake was always a staple dessert for the trip.


This particular recipe makes enough batter for four layers; this ensures a regal, tall cake with layers of rich frosting and coconut — even a strawberry filling for the holidays. When cut in slices rather than wedges, it will feed 20 people.


We vacillate between the cream cheese-based frosting and the old seven-minute frosting. The seven-minute frosting is a bit more challenging than the cream cheese frosting, and either will be delicious with this cake.


The cake is truly our favorite for coconut cake, wedding cakes and trifle and cut into cubes and toasted for chocolate fondue. It is one of the most versatile yet old-time flavors for the discriminating cake lover. The most important factor in the cake is the use of Mazola corn oil. We have used other oils, but the flavor combination is never the same, and we are always disappointed.


It is our habit to cook the layers of the cake several days ahead of serving time, wrap them securely and place the layers in the freezer until time to frost. The frosting of choice may be made the day of the feast, adding the coconut at that point. It has often made a lovely table centerpiece until dessert time!


Strawberry jam makes a colorful and seasonal filling, but we have often used apricot, fresh strawberries and even orange marmalade.


My father worked for 40 years for the Coca-Cola Bottling Company. We always left Santa a Coke and cookies rather than milk and cookies! This is another fun holiday memory I enjoy, but the coconut cake remains a tradition we do for most all holidays — especially at Christmas!


Coconut Cake

4 cups all-purpose flour
4 cups granulated sugar
2 cups sweet milk
1 1/2 cups Mazola corn oil
2 teaspoons vanilla
4 teaspoons baking powder
1/4 teaspoon salt
6 eggs

Mix ingredients together and pour into prepared 9-inch cake pans (3-4). Bake at 325 degrees for 40-45 minutes or until lightly golden and done in center.

Kathryn's Icing

1 cup granulated sugar
1/3 cup water
1 cup marshmallow cream
3 egg whites
Coconut

Boil sugar and water until strings form. Add about 1 cup marshmallow cream and dissolve. Beat egg whites until stiff, then gradually combine both mixtures. Beat until stiff. Sprinkle coconut between layers along with icing. Ice layers and top. Sprinkle coconut over all. Variation: Fruit filling or coconut juice may be added between layers.

Christmas Pecan Cake

3 cups sugar
2 cups butter, softened
10 eggs, separated
4 cups sifted all-purpose flour
1 cup bourbon whiskey
2 pounds white raisins
2 pounds pecan pieces
1 tablespoon nutmeg

Cream sugar with butter and beat in egg yolks one at a time. Alternately add, in small portions, 3 cups flour and bourbon. Combine remaining flour with raisins, pecans and nutmeg and add to batter. Beat egg whites until stiff peaks form and fold into batter. Pour into large tube pan or three small loaf pans well greased and lined on bottom with two layers of wax paper. Fill two-thirds full and bake 4 hours at 250 degrees in tube pan or 3 hours at 250 degrees in loaf pans. Cool completely before removing from pan. Wrap in cloth soaked in bourbon and then wrap in foil. After one week, re-soak cloth. Soak again two weeks later.

Stack Cake

1 cup butter or margarine
1 cup granulated sugar
1 cup molasses
3 eggs
4 cups all-purpose flour
1 teaspoon baking soda
1 teaspoon salt
1 cup milk
2 (16 1/2-ounce) jars chunk-style spiced applesauce
Whipped cream
Chopped nuts

Cream together butter and sugar until light. Stir in molasses; add eggs, one at a time, beating after each. Stir together flour, soda and salt; add to creamed mixture alternately with milk, beating after each addition. Grease and flour three 8-inch round baking pans. Pour 1 1/3 cups batter into each pan. Refrigerate remaining batter. Bake at 375 degrees until done, about 15 minutes. Cool 5 minutes; remove from pans and cool on rack. Wash pans, grease and flour. Repeat with remaining batter. Spread applesauce between layers. Spread whipped cream atop; sprinkle with nuts. Makes 24 servings.

Brown Sugar Pound Cake

3 sticks butter
1 pound light brown sugar
1/2 cup granulated sugar
5 eggs
2 teaspoons vanilla
3 cups all-purpose flour
1/2 teaspoon baking powder
1 cup milk
1 cup chopped nuts

Cream butter and sugars thoroughly. Add eggs one at a time, beating at medium speed. Add flavoring. Sift dry ingredients together. Add to creamed mixture alternately with milk. Mix well. Place in well greased tube pan and bake at 325 degrees for 90 minutes.

Grandma's Orange Slice Cake

3 1/2 cups all-purpose flour
1/2 teaspoon salt
1 pound orange slice candy
1 (8-ounce) package pitted dates
2 cups walnuts
1 cup shredded coconut
1 cup butter or margarine
2 cups granulated sugar
4 eggs
1/2 cup buttermilk
1 teaspoon soda
2 cups powdered sugar
1 cup orange juice


Mix flour and salt. Set aside. Cut candy into pieces. Combine candy, dates, nuts and coconut. Add 1/2 cup flour mixture to candy and mix well. Cream butter and sugar together. Add eggs one at a time, beating after each. Combine buttermilk and soda; add to butter mixture alternately with flour mixture. Blend well. Add the candy mixture; mix well and turn into greased 10-inch tube cake pan. Bake at 300 degrees for 1 hour and 45 minutes. Combine powdered sugar and orange juice; pour over warm cake.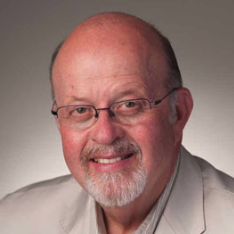 Latest posts by Don Bingham
(see all)