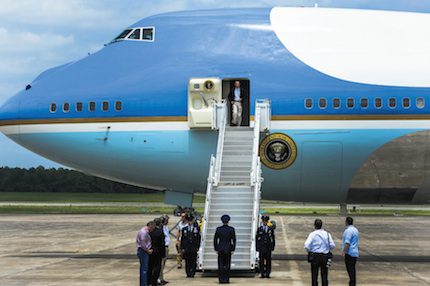 20 Nov 2016

A birthday party

Posted at 10:14 PM

in

Faith

by Marilyn Mathis

As a child, I couldn't wait to get older — 13 or sweet 16! Now it seems time is in the "fast forward" position and birthdays roll around really quickly.


In ancient times, Grecian women counted their age from their marriages, not from their birth. That tradition sounds good to me.


God tells us to "number our days that we might present to Him a heart of wisdom" (Psalm 90:12). We will grow older, but do we grow wiser? Do you need wisdom? "If any of you lacks wisdom, let him ask of God, who gives to all generously and without reproach, and it will be given to him" (James 1:5).

Did you know that the first birthday party ever written about was given by an Egyptian Pharaoh and that party was recorded in the Bible? Genesis 40 tells of a particular time in the life of Joseph when he was in prison in Egypt. The cupbearer and the baker to Pharaoh displeased him and were thrown into prison. They both had a dream the same night, and Joseph interpreted their dreams for them. One, the cupbearer, would be restored to his position in three days. The other, the baker, would be killed.


"Thus it came about on the third day, which was Pharaoh's birthday, that he made a feast for all his servants; and he lifted up the head of the chief cupbearer and the head of the chief baker among his servants . . . the cupbearer was restored . . . the baker was hanged" (Genesis 40:20-22). This all happened at a birthday party!


Birthday parties are Scriptural! Enjoy the passing of each year with family and friends and look forward with expectation to all God has planned for the New Year before you — and don't forget the cake!


Birthdays remind us of origin. As the Son of man, Jesus did not create Himself. He was the child of the Holy Spirit and Mary — the virgin birth. He had a point of origin as a man.


He was born with a history. All the prophecies in the Old Testament are telling His story.


He bears the mark of succession, a sign of generation. Matthew's Gospel begins with a long genealogy linking Jesus to Abraham, Isaac, Jacob, David and Solomon; He is the promised King to sit on David's throne.


"Joseph also went up from the town of Nazareth in Galilee to Judea, to Bethlehem the town of David . . . he went to register with Mary, who was pledged to be married to him and was expecting a child. While they were there, the time came for the baby to be born, and she gave birth to her firstborn, a son. She wrapped him in cloths and placed him in a manger, because there was no room for them in the inn" (Luke 2:4-7).


Jesus, the Son of God, is the Alpha and Omega, the beginning and the end. He is eternal! Jesus, the Son of Man, had a beginning, a point of origin, but He has no end. He was born of a woman, crucified, buried and resurrected on the third day. He is the living and ascended Son of Man seated at the right hand of the Father.


Because of Jesus, the baby whose birth we celebrate each year in December, each of us can have another, different birthday — a spiritual birthday! The new birth! "You must be born again . . . that which is born of the flesh is flesh, and that which is born of the Spirit is spirit" (John 3:3, 6).


My physical birth was in December (and I won't share the year), but my new birth was also in December at the age of 7. December is a very important month for me. The celebration of my two births, physical and spiritual, and the birth of my Lord and Savior, Jesus Christ. Now that is a very good reason to have a party!


Jesus is our point of origin for a new birth. He extends eternal life to us, and we must acknowledge that we can't do this for ourselves.

"For by grace you have been saved (born again) through faith; and that not of yourselves, it is the gift of God" (Ephesians 2:8).


What a Christmas gift! Have you accepted this awesome gift from the Savior? Have you thanked Him for His gift? Let's have a party! And don't forget to invite the guest of honor, JESUS!
---
A Conway resident, Marilyn Mathis is a wife, mother, Nana and teaching leader for First Wednesday Lunch Break. Readers can reach her at [email protected].