12 May 2023

501Der Women 2023: Karen Ferguson

Anyone needing a real estate professional wants someone driven to serve the needs of their clients. REALTOR® Karen Ferguson, owner of the Karen Ferguson Team, RE/MAX Elite, is driven by her love and passion for helping people. Results are the by-product of her "go-getter" attitude, and friendships are developed from her desire to help others create a life they love in a space they will enjoy.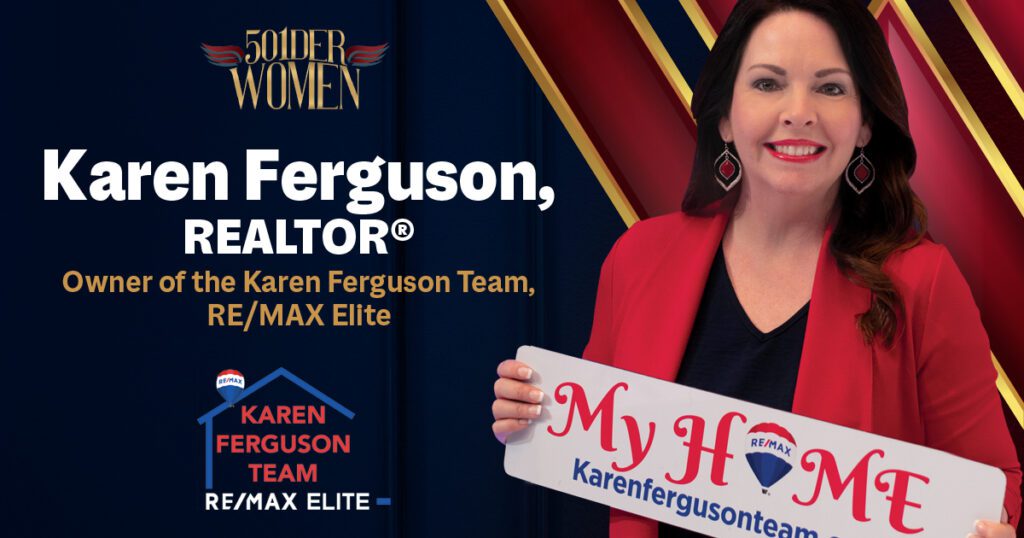 Being an award-winning REALTOR® does not happen without the drive to succeed, not just for herself, but for her clients. Karen is committed to excellence and makes her clients' best interests a priority. Paired with 25 years of professional and educational experience in sales and marketing, this tech-savvy marketer with strong negotiation skills gets results. That is not lip service. Her track record backs it up.
In her first year as a REALTOR®, Karen achieved the Faulkner County Board of REALTORS "Rookie of Year" award and is currently in the top 10 of more than 300 real estate agents in Faulkner County, all while giving back to the community.
Karen is generous financially and volunteers hundreds of hours each year to local schools, small businesses, women's leadership organizations, churches and area nonprofit organizations. "I am devoted to my clients and community and have a servant's heart, so I don't mind working long hours to help my clients and love volunteering at my church and with various community projects in my free time," she said. Her service and leadership extends to The Ministry Center for the homeless, Harbor Home, for women who struggle with trauma and addiction, Hope Village for the homeless and veterans, the "Cook 4 Conway" project, the Conway Area Chamber of Commerce, Greenbrier Chamber of Commerce and more.
When she is not working in real estate or volunteering in the community, Karen enjoys spending time with her family camping or at the lake and shopping or dining at local restaurants. She is married to Robert Ferguson, has four bonus daughters and a puppy and cares for her disabled mother.
She shares some advice that may help others. "It's never too late to create a life that you love," she said. And "don't just focus on the destination. Slow down and enjoy the journey."
Contact the Karen Ferguson Team, RE/MAX Elite, REALTOR®, today at 501.697.0042 or karenfergusonteam.com.