01 May 2022

501der Women 2022

Our May issue is an exciting collection of "501Der Women" and we have included stories about women of all ages who are pursuing dreams, excelling at work and making time for volunteer commitments. I believe women have great influence, and we applaud how hard they work every day.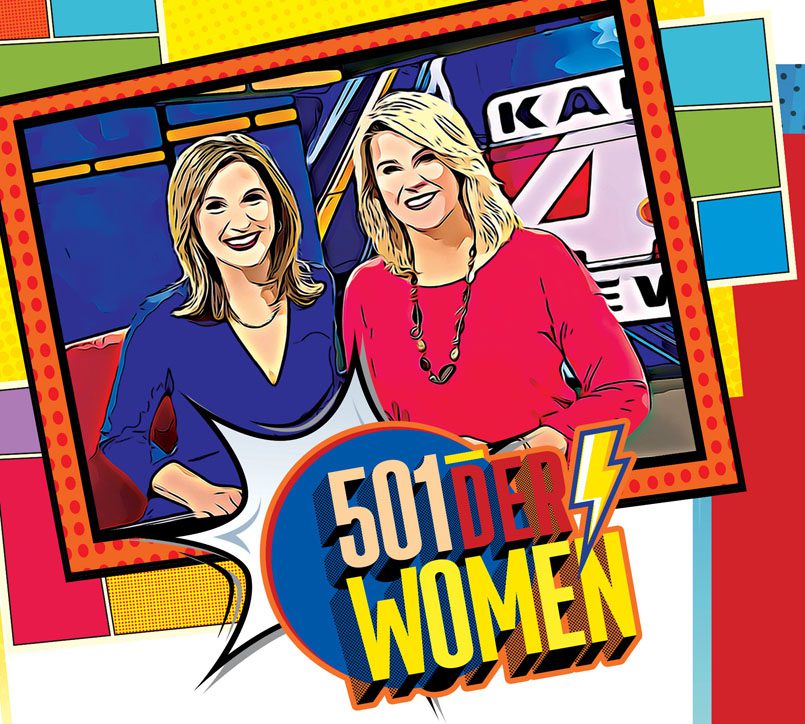 This month, we also look ahead to Mother's Day and offer tips that will help you set a beautiful table to honor Mom, Grandma and your mother-in-law.
I wish everyone had a mother who loves them as much as mine loves me. Diana always encouraged me to try things that pushed me beyond my comfort levels. I was a shy child, but what I saw in her eyes gave me confidence. She is someone that I can call at 3 a.m. and she will willingly get up, make herself a cup of coffee and talk with me.
Like many readers, I also have a bonus Mom and her name is Deanna. Those similar names (Diana and Deanna) have gotten my dad into trouble a couple of times. Deanna has a contagious laugh and a huge green thumb. She shows her love by helping and she has given me a lot of love.
Our featured 501Der Woman is Laura Monteverdi. A talented news anchor, she lost her fiancé to an overdose in 2015. Shocked, she silently grieved alone for a long time, but ultimately turned the circumstances into a cause that she now champions.
I'm thrilled to report that while we were working on our cover story Laura became engaged and was beaming at the photo shoot. It's always fun to see someone excited about the next step in their life.
And that is a common theme of the stories in this issue. All women experience heartaches and it's what they do with the pain, with the new reality, with the emotional baggage that determines stagnation or growth and accomplishment.
I know you'll enjoy meeting our 501Der Women. They are young women, paying their dues; single women giving time to causes that life has made them care about; wives who cook and clean and cheer on their partner; leaders committed to a goal; and, moms who fold laundry and make tomorrow's lunches after everyone else is in bed. The May issue is filled with special, talented and driven girls and women — let's celebrate them now!
Stefanie Brazile