01 May

501der Women 2022: Laura Brunson

Laura Brunson is passionate about dentistry and finds it to be an enjoyable and rewarding career. "I love to be part of a positive transformation in my patient's lives. I love seeing them smile so brightly and find their self-confidence because of the dental treatments that we are able to provide for them."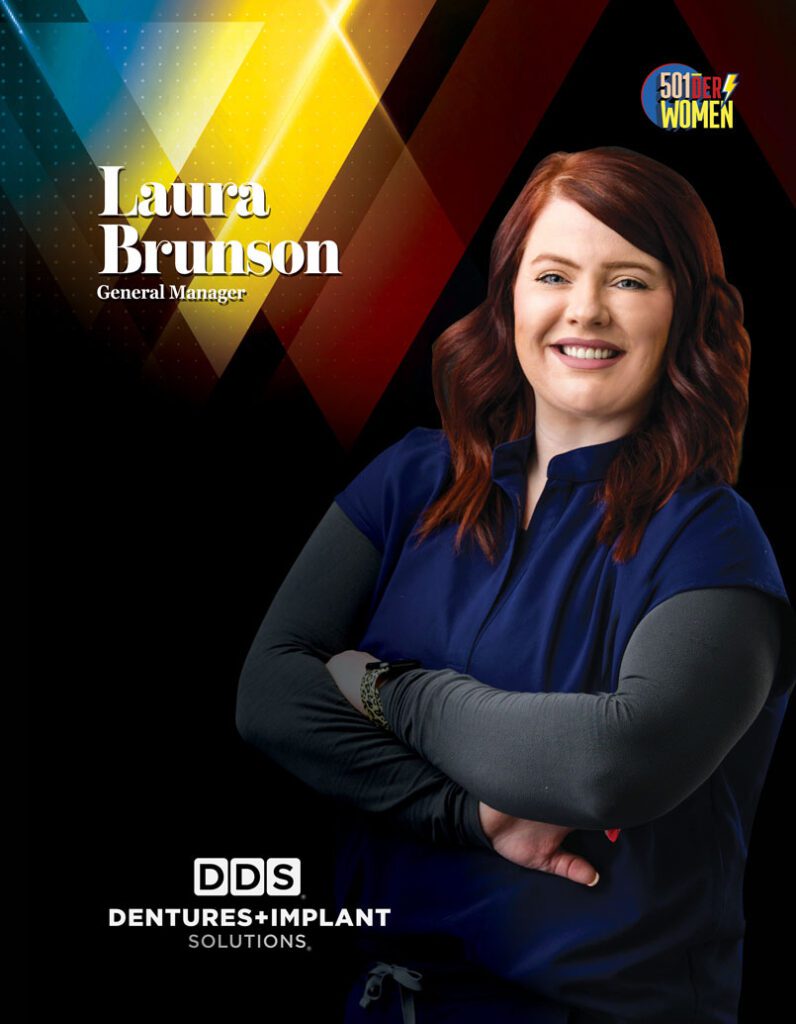 DDS Dentures and Implant Solutions of Conway provides general dentistry services, yet primarily focuses on dental implants, implant-supported dentures, implant-retained dentures and traditional dentures. Many patients share with Laura that they are excited to take family photos for the first time in a while as they are confident in their new smile. Testimonials like this are what makes her career so enjoyable and fulfilling.
In addition to this busy career, Laura and her family are frequent volunteers with the Arkansas Martin Luther King Jr. Commission. It is a division of the Arkansas Department of Education and works to promote diversity and inclusion throughout the state. "The Executive Director, Dushun Scarbrough, serves as my mentor, but is also a dear friend to me. He consistently encourages and pushes me to advance personally and professionally."
Laura has career advice for others. First, choose a career you enjoy, not based on how much money you will make. Another tip is to adopt a learning attitude. She feels this helps anyone become a well-rounded, fulfilled individual.
A native Arkansan, Laura lives in Conway with her significant other, Ernest, daughter Fallon, and their Goldendoodle, Finley. "The people in Central Arkansas are amazing, the scenery is breathtaking, and we are so fortunate to have so much talent, culture and opportunities in this area."
If Laura could give advice to her younger self, she would advise that finding your confidence is key. "You are good enough! Don't allow anyone to tell you that your dreams are out of reach, only you know your full potential." This is exactly what Laura is doing in her career at DDS Dentures and Implant Solutions, helping patients find their confidence and smile bright.