01 May

501der Women 2022: Dr. Angel Jordan helps horses find healing

By Donna Lampkin Stephens

Fresh out of Oklahoma State's veterinarian school in 2007, Dr. Angel Jordan turned down her dream job at an equine clinic in Burleson, Texas.

She felt she needed to put her family first.

Fifteen years later, though, she's built her dream job with Arkansas Equine Services, her specialty veterinarian business based in Rose Bud. She has clients in counties all over the 501, as well as a few beyond.

Jordan estimates her practice is about 70 percent ambulatory (she puts about 45,000 miles on her truck annually), and 30 percent at her Rose Bud barn.

Jordan, who will turn 41 in May, said her life is what she envisioned from the day she marched into kindergarten at Wynne and introduced herself: "I'm Angel, and I'm going to be a veterinarian.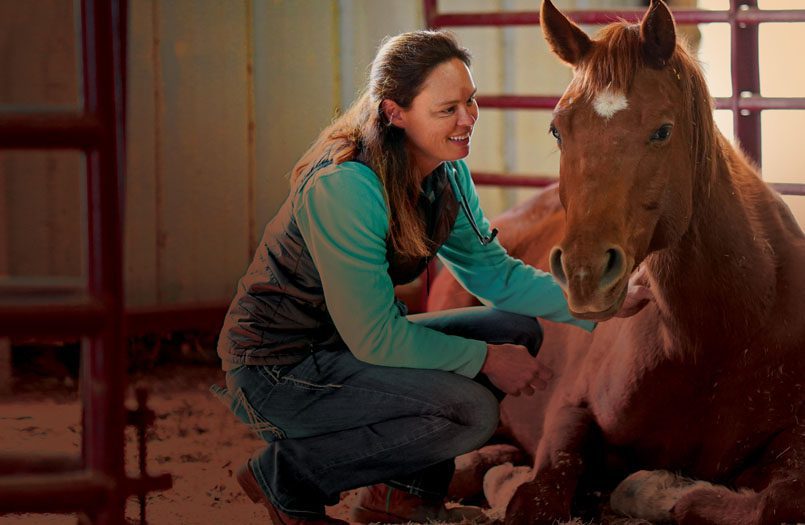 "I get to smell like horse every day," she said. "For some people that's a nightmare, but for a little kid who grew up on a farm, that's a dream. I'm so blessed that my career allows me to interact with so many people. I get to share my faith with my customers every day, and I get to provide for my son. It's a daily blessing."
Jordan grew up on Hodges Farm in Wynne, where her parents were third-generation farmers who met through the equine community. "We always had animals — horses, dogs, cats, chickens," she remembered. "They were just part of everyday life, and I guess that's what stuck."
From Wynne, where she was a catcher on the softball team, she went to Murray State for her agriculture degree in pre-veterinary medicine and then to Oklahoma State for vet school.
After declining the Texas offer, she took a position at Morrilton Veterinary Clinic, where her clients included large animals such as horses and cattle.
"That was a great fit out of vet school," she said. "Going to a mixed-animal practice was ideal. But I always knew at some point I wanted to go primarily equine."
After two years at Morrilton, and a year at Searcy Animal Clinic, Jordan started Arkansas Equine Services in 2010.
"While I was at Morrilton, I had one of those thoughts you don't get away from — 'You can have a predominately equine practice around Cabot'," she said. "Realizing how centrally located Rose Bud is made really good sense. I kept a lot of my customers from Faulkner, Conway and Perry counties and meshed them with others from White, Lonoke and Cleburne."
According to arkansasequineservices.com, the practice offers wellness, dentistry, reproductive, performance medicine and pre-purchase exams, among other services.
"I'm a one-woman show," she said.. "I clean all the stalls, feed all the horses, make all the appointments. This time of year is breeding season, and I was ultra-sounding mares at 6 a.m. Then you've got to get in the house by 7 to cook breakfast for the kid."
"The kid" is Jordan's son, Eli, a seventh-grader at Rose Bud. He plays baseball and shoots trap; Mom doesn't miss a practice or competition.
Diana Cantey, a friend and former client, runs Jordan's website and social media accounts. "She is very committed to having a work-life balance and is very organized," Cantey said. "She's very involved with her community, very charitable, very compassionate."She's like a three-legged stool — faith, family and farm."
Jordan agreed with the analogy. "It would certainly be in that order, too," she said. "I teach an adult singles Sunday school class at Searcy Assembly of God because, you know, I need more to do."
Her community involvement includes Beyond Boundaries, a therapeutic riding center in Ward; Brander'd by Christ, a nonprofit rodeo ministry; A&D Quarter Horses in Romance; the Central Arkansas Horse Show Association; and Hearts & Hooves, a PATH (Professional Association of Therapeutic Horsemanship)-accredited riding program in Sherwood. In 2016, Jordan was awarded PATH Veterinarian of the Year. "I'm just living my family's footsteps," she said of her legacy of community involvement.
"Any time one of my customers wins at an equine event, Arkansas Equine Services also wins. The greatest awards are the hugs and high-fives from my youth clients." Her own menagerie includes horses Smoke and Champ (a Hearts & Hooves retiree); dogs Woody, the new beagle from the Humane Society; Rocky, a border collie mix, and Asa, a black and tan coonhound; several barn cats and Lance, the guinea pig.
Will Eli follow in his mother's equine footsteps?
"No, all caps, exclamation mark," she said, chuckling. "Eli doesn't like to ride. He's a dog person. He has consistently shown interest in farming. My brother took over the farm from my parents, so if Eli chooses to farm, he'll be the fifth-generation male to run Hodges Farm."
Jordan said she has her own "dirt therapy" — flower beds on all four sides of her house.
The ultimate reason she chose to focus on horses?
"The attraction to their eyes when they just get soft," she said. "They look at you, and it's like, 'I'll give you my heart and anything else you need.' As long as you don't break that trust bond, they're going to be there every day. Even if a horse gets scared or nervous or mad, if you'll effectively communicate, you'll see the eyes soften before the body does."
The ability to understand that is a gift. "God didn't ask me to be a veterinarian and not give me the tools to do it," she said.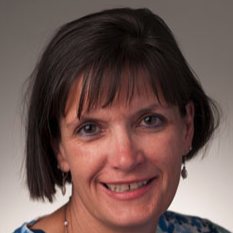 Latest posts by Donna Stephens
(see all)