01 May

501der Women 2022: Dawn Hughes, MD

Dawn Hughes, MD, knew from an early age that she wanted a career that would combine service and science. "I wanted to invest in a field that would provide me with a challenge and a need for lifelong learning," she said. "I fell in love with women's health and the pathophysiology of pregnancy."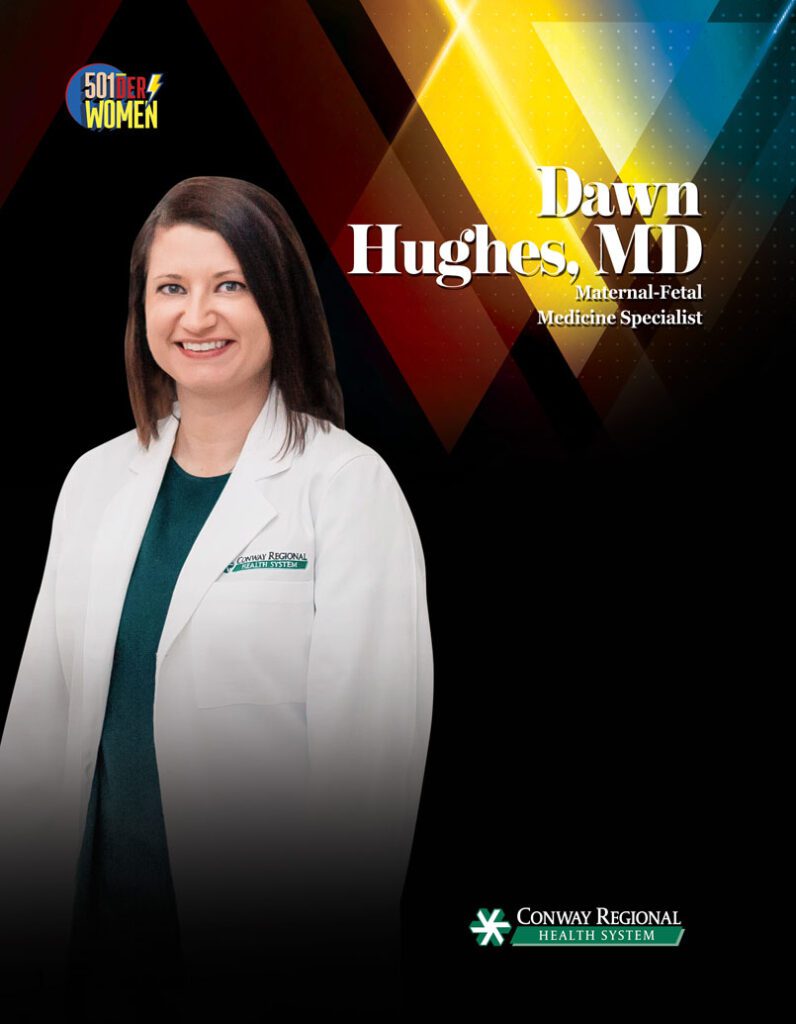 She loves working with the patient population. "Mothers are brave, tough, and selfless. My patients make my job easy because we share a common goal — healthy mom, healthy baby."
Hughes has found that some of the most rewarding moments in her field are often the bittersweet ones. "There is nothing more rewarding than getting to hand a family their healthy newborn and celebrate with them after navigating a difficult pregnancy or a prior loss," she said.
As a physician, wife and mother, she has advice for young women. "It took me far too long to realize that the only definition of success that mattered was my own," Hughes said. "My generation has been fed these unattainable ideals for what it means to be the perfect doctor, mother, partner, or friend. I think it's important for young women to know that you are never going to be 'perfect' at every aspect of life at any given moment. Rather, it's more important to look at yourself as a whole and realize that there is going to be a natural ebb and flow of priorities, and that is OK."
Hughes is married to Rob Butler and they have a 6-year-old daughter, James, and a 3-year-old son, Robinson.
"I could not be more thankful for my amazing team at Conway Regional. I consider it an honor to work with such an amazing group of women. My team includes nurse practitioner, Stacey Ross, perinatal sonographers, Jyl Sullivan and Kristen Thomsen and medical assistant, Crystal Burroughs. Our love and fierce support for each other radiates to the patients we have the privilege of caring for."