01 Jul 2018

Fourth of July events scheduled in the 501

Posted at 1:47 PMh

in

News

The 501 will join others across the state and country this week in celebration of Independence Day.

Among the activities planned in Central Arkansas:
In recognition of the diversity of the many tribes who occupied Indian Rock Cave at Fairfield Bay and used it as a venue for shelter and celebrations, the Cherokee National Youth Choir will perform a program of patriotic and gospel music sung in the Cherokee language at 6 p.m. Tuesday, July 3, at the Fairfield Bay Heritage Center, 337 Snead Drive. The Youth Choir was founded in 2000 as a way to keep Native American young adults interested in and involved with the Cherokee language and culture. These ambassadors are made up of selected high school students from the Cherokee Nation in Tahlequah, Okla. For more information, call 501.884.4440 or email

[email protected]

.
The 2018 Fireworks Extravaganza at Heber Springs will be held Tuesday, July 3, at Sandy Beach on the shores of Greers Ferry Lake. Partygoers will arrive by boat and by car to enjoy food vendors and live music beginning at 7:30 p.m. At 9:30 p.m., one of the largest fireworks displays in Arkansas will light the skies above the lake, as thousands of breathtaking fireworks are choreographed to music broadcast on Timeless 106.1 FM KFFB. The Fireworks Extravaganza is free, although there is $10 parking fee for those traveling by car.
Fairfield Bay will host a Fourth of July Festival at the Bay. On Wednesday, July 4, there will be the Lions Club Pancake Breakfast from 8 to 10 a.m., a parade at 9 a.m. at the Lakewood Village Mall and Tom Sawyer Days from 1 to 4 p.m. at the Heritage Center. Beginning at 7:30 p.m., individuals can board the veterans barge for a barbecue dinner and fireworks viewing. Tickets are $49.95 each. At 9 p.m., there will be Fireworks at the Lake. On Saturday, July 7, the Red, White and Blue Golf Tournament is planned at Indian Hills Golf Resort. Live music is scheduled 5:30 to 7:30 p.m. at the Fairfield Bay Marina. For more information, go to visitfairfieldbay.com/events.
The Fabulous Fourth celebration will be held 5 to 9:30 p.m. Wednesday, July 4, at Cherokee Park along the Arkansas River in Conway County. It will feature a fireworks display as well as free watermelon, hot dogs, drinks, children's games, live entertainment and more. The event is presented by the City of Morrilton.
The City of Maumelle Parks and Recreation Department will present the Maumelle 4th of July Parade at 4:30 p.m. Wednesday, July 4. There is no fee to enter a float or group in the parade, and awards are given for best entries in several categories. This year's theme is "The Spirit of '76."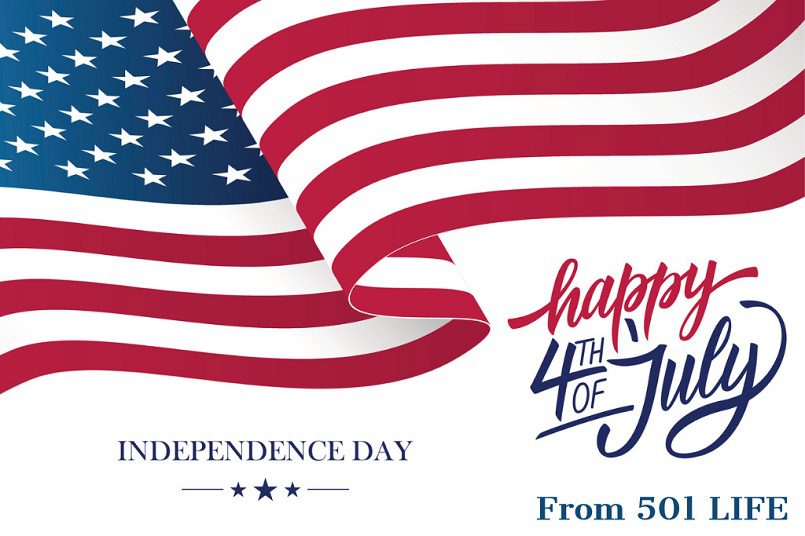 For more information, visit maumelleparksandrec.com.
The Fifth Annual Cardboard Boat Race, presented by the Maumelle Area Chamber of Commerce and the City of Maumelle Parks and Recreation Department, will be held after the parade, from 5:30 to 7:30 p.m. at Lake Willastein. For information, visit maumellechamber.com.